9/22 Celebrate Hispanic Heritage Month: A Conversation with José Massó
A Conversation with
José Massó, producer and host of WBUR's ¡Con Salsa!
Sept. 22 | 5 p.m. | Via Zoom
Please use this link
This promises to be a lively conversation addressing Hispanic affairs, racial relations, the Spanish language, music and culture, and the current social climate in our community. The event will be led by Dr. Rafael Ortega, Professor and Chair of Anesthesiology, Assistant Dean of Diversity & Inclusion.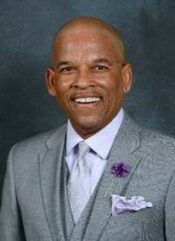 Few announcers have more credibility with the Spanish- speaking audience than WBUR's José Massó. During more than four decades in radio, he has been a trusted friend to Latino residents of the Boston area.
His bilingual radio program ¡Con Salsa! has introduced Latin music and culture to a wider audience. While his program is known for its Latin music, he also engages listeners in provocative conversations on issues affecting the community, and is not afraid to take a stand.
Mr. Massó was the first Puerto Rican/Latino to be inducted into the Massachusetts Broadcasters Hall of Fame. Mr. Massó has worked in television: beginning as host of the Emmy Award-winning bilingual public affairs program Aquí, on WCVB-TV and later as host of La Plaza on WGBH-TV.
Raised in San Juan, Puerto Rico, Mr. Massó came to Boston in 1973, and taught bilingual classes in the Boston Public Schools, before serving as a liaison to the Hispanic community under Governor Michael Dukakis. He was a member of Boston Mayor Thomas Menino's Office of Cultural Affairs. A past-director of community relations for Massport, he served as the director of Communications for the Nellie Mae Education Foundation and was the regional director of the Puerto Rico Federal Affairs Administration in New England. He is a member of the Berklee College of Music City Music Advisory Board, the Board of Advisors for the Emerging Leaders Program at UMASS/Boston, and Steering Committee member of the Commonwealth Compact.
Over his long career, Mr. Massó has earned numerous awards for his work to improve the wellbeing of Latinos and other minorities throughout the Commonwealth.