Participate in BUMC Art Days 2020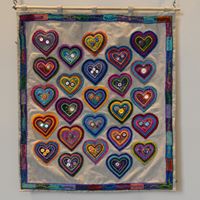 Students, faculty and staff are encouraged to submit artwork of any medium to the 30th annual BUMC Gallery for the Arts, sponsored by the Provost's Office, which will be held Tuesday-Wednesday, Feb. 18-19. Art Days was started by BU President Emeritus and BUSM Dean Emeritus Aram Chobanian to foster the support and growth of the creative arts on the Medical Campus. The exhibition is mounted by the Creative Arts Society. To be placed on the "submit list" or if you have any questions, please contact Keith Tornheim, PhD, at tornheim@bu.edu or 617-358-4172.
Artwork (paintings, photos, poetry, sculpture, needlework, etc.) will be collected on Friday, Feb. 14. Pieces should be framed if possible. Security will be provided. Work will be returned Thursday, Feb. 20.