Child Care Openings on BUMC for Infants, Toddlers, Preschoolers
Little Sprouts an early-education and child care school on the ground floor of the Medical Student Residence at 815 Albany St., will be accepting infants in mid-June, in addition to toddlers and preschoolers already enrolled in the school. Priority will be given to BU Medical Campus employees and students, members of the BUMC Residency Programs, BU Charles River Campus employees and Boston Medical Center employees, in this order. The BU Medical Campus school is open from 7 a.m.-7 p.m., Monday through Friday.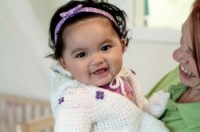 Infants from four weeks to 15 months old can be enrolled at Little Sprouts, where the teacher to infant ratio is 2:7. Infant classrooms are designed to create a smooth, easy transition from home to school. Little Sprouts believes that humans develop more in the first two years of life than at any other time, which is why Little Sprouts educators engage infants with activities that stimulate them. Individualized schedules, nurturing caregivers and safe classrooms ensure that Little Sprouts baby's days are enriching.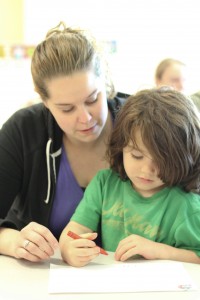 Little Sprouts Budding Scholars Approach promises parents that their child will graduate a Budding Scholar— early reading proficient and prepared for lifelong academic success. According to Little Sprouts, this is based on the most effective teaching methodologies and designed with their 30 years of experience. Their proprietary Approach enriches every child by focusing on four key areas: the Citizen, the Scholar, the Mind, and the Body. Little Sprouts goal is to position each child for success in Kindergarten, entering at third grade reading proficiency, and to inspire a lifelong love of learning and discovery .
Deb Johnston-Malden is the Executive Director at the BUMC Little Sprouts. She has worked in the field of early care and education for over 30 years; with experience in group and family child care, NAEYC accreditation mentor, CDA trainer and advisor, higher education administrator and adjunct instructor at Wheelock College and the University of Massachusetts/ Boston. Johnston-Malden earned her MA from Wheelock College and BA from Simmons College.
"I am elated to be part of the Little Sprouts BUMC family and am excited to get to know each and every family that we educate at the BUMC School. I am also looking forward to welcoming new students into the BUMC Little Sprouts family in the near future," explained Johnston-Malden.
Call Little Sprouts at 1-877-977-7688 to schedule a time to tour the school or visit Little Sprouts at http://www.littlesprouts.com/