Study Finds Racial Disparities Among Developmentally Delayed Toddlers in Early-Intervention Programs
Black toddlers are five times less likely than their white counterparts to receive early-intervention services for developmental delays — a disparity that should be addressed by clinicians working proactively with families, according to a study led by a BU School of Public Health researcher.
In a study published in the Journal of Developmental and Behavioral Pediatrics, a team led by Emily Feinberg,  assistant professor of community health sciences at BUSPH, examined enrollment in early-intervention programs of children at 9 months old and 24 months old. At the earlier age, there were no black-white racial differences in receipt of services, the authors found. But at 24 months, a racial gap opened up among those children who qualified for services based on developmental delays.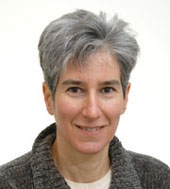 "Disparities in service receipt did not emerge until 24 months after birth and were observed more consistently among black children who did not have an established medical condition and qualified for services based on developmental delay alone," Feinberg and her co-authors said.
"Clinicians who work with young children may wish to be more alert to developmental delays, particularly in black children," the team recommended. "Clinicians play a critical role in assisting families whose children demonstrate developmental delays to secure appropriate services."
Children from birth to 3 years old who are identified as having, or being at risk for, developmental delays are eligible for early intervention [EI] services, under the Individuals with Disabilities Education Act. In 2009, almost 340,000 infants and toddlers nationwide received such services. Prior studies have suggested that many young children eligible for such programs are not participating in them.
In the new study, the research team examined associations between a child's race and receipt of services among 1,000 children who met inclusion criteria at 9 months old, and 1,000 children who met the criteria at 24 months old.
The team hypothesized – correctly – that racial differences would be less pronounced among children with established medical conditions than among those with less obvious developmental delays that required screening and detection to determine eligibility.
Overall, the proportion of children receiving services was low: At 9 months, only 9 percent of children presumed eligible for intervention services were receiving them, and at 24 months, just 12 percent were receiving services.
Race was a significant factor in enrollment among the older children, researchers said.
"We found that black children who qualified for EI services based on development delay alone were more than eight times less likely to receive services," the study found. There were no such racial differences in services provided to children who qualified based on an established medical condition, however.
The authors noted that detection of at-risk children requires proactive identification by parents or clinicians.
"It is possible," they said, "that clinicians, who play a major role in identifying children with developmental delay and referral to EI services, are less likely to identify such delays in black children."
Another possible explanation Feinberg and her team pointed to is a variation in cultural values concerning child development. They noted that studies of black mothers identified factors such as stigma, fear of blame and worry about child protective services as barriers to women's willingness to discuss their own mental health concerns.
"Future studies are needed to determine whether these same factors influence the willingness of black parents to discuss concerns related to their young children," the authors said.
Besides Feinberg, who has done prior studies on participation in early intervention programs, researchers included: Michael Silverstein of the Department of Pediatrics, BU School of Medicine and Boston Medical Center; Sara Donahue, a DrPH student in the community health sciences department; and Robin Bliss, who recently received her PhD in biostatistics.
Submitted by Lisa Chedekel