Social Marketing Materials
On this page you can find a selection of decals, posters, and information to use in educating your co-workers and officemates about the pilot recycling program.  We have several posters that are specifically BU-branded, and one from our vendor, Save that Stuff.
If you have additional posters, stickers, or social marketing needs that the Sustainability Committee isn't meeting, let us know in the resource request section of the Sustainability Forum.
All of the following materials are currently formatted as Adobe .PDF files.  You'll need Adobe reader to open them, which you can download for free at Adobe's website.
Basic Recycling Posters: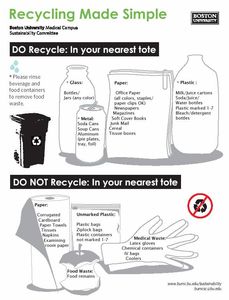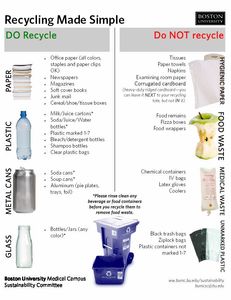 BUMC Recycling Poster 2 (more graphics)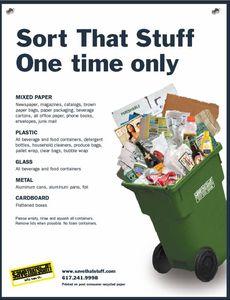 Specific Stickers: