Gordon L. Snider, MD, Memorial Lecture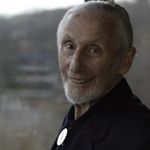 Dr. Gordon L. Snider was a pillar of the Pulmonary Medicine community.  He was a President of the American Thoracic Society, Chief of Pulmonary and Vice-Chair of Medicine at BUSM, and Chief of Pulmonary and of Medicine for the Boston VA Medical Center.  He was founding Director of the Pulmonary Center at BUSM. Dr. Snider passed away in June, 2013.  A memorial was published in the American Journal of Respiratory and Critical Care Medicine.
This lectureship is to honor Dr. Snider and to re-affirm his vision that basic science research drives pulmonary medicine progress.
The first Gordon L. Snider, MD, Memorial Lecture lecture was from Jeffrey A. Whitsett, MD, from Cincinnati Children's Hospital Medical Center and the University of Cincinnati.  Not only did Dr. Whitsett deserve this honor for his consistent exciting contributions to our understanding of the biological processes driving lung development and pathophysiology, but he was an especially apt recipient because his work was highlighted by Dr. Snider in one of his last publications, entitled "Only cell and molecular biology can lead to an understanding of pathogenesis of lung disease." Dr. Whitsett's 2014 Gordon L. Snider, MD, Memorial Lecture was titled "Transcriptional Mediators of Goblet Cell Differentiation and Innate Immunity."
The second Gordon L. Snider, MD, Memorial Lecture lecture was delivered by Michael A. Matthay, MD, from UCSF School of Medicine.  Dr. Matthay is a world-renowned expert in acute lung injury, pulmonary edema and its resorption, alveolar epithelial cell biology, and the immunopathogenesis of trauma and infection. His research regularly spans from basic cell and molecular biology through integrated physiological investigations to multi-center randomized clinical trials, blazing trails in translational research since long before this became a fashionable term. His lecture was titled "Mesenchymal Stromal Cells: Biology and Therapeutic Potential for ARDS."
The third Gordon L. Snider, MD, Memorial Lecture lecture will be delivered by Michael J. Holtzman, MD, from Washington University in St. Louis School of Medicine.  Dr. Holtzman leads the field in studying how viruses interact with the immune and respiratory systems. His research has elucidated fundamental antiviral defenses in the lung, including unique roles of distinct lung cells and immune mediators. He has detailed important and previously unappreciated roles of viruses and antiviral immunity in shaping the progression of chronic respiratory diseases, and these discoveries are fueling ongoing clinical trials for novel immunomodulating and antiviral approaches in pulmonary medicine.
Supported by the Pulmonary Center and the many generous contributors to the Gordon L. Snider, MD, Memorial Lecture Fund.  Donations can be made on-line from the BU Development site, pre-populated to indicate "Gordon L. Snider, MD, Memorial Lecture Fund" as the designated target of your contribution. Alternatively, a check (made out to Trustees of Boston University, memo "For Gordon Snider Lectureship") may be sent to the Development Office, BU School of Medicine, 72 E. Concord Street, L219, Boston, MA 02118.  Contributions will help to endow the lectureship, ensuring it continues in perpetuity.