Mission Statement
Allergy & Immunology Fellowship Training
---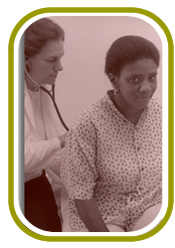 The goal of the Allergy & Immunology Training Program is to train Allergy & Immunology academicians for the challenges of careers in clinical or basic science. Our program offers rigorous medical education in Allergy & Immunology in the exciting milieu of the Pulmonary Center. The educational program is designed to prepare fellows for the American Board of Allergy & Immunology certification examination. In addition, the Allergy & Immunology Training Program reflects these goals of Graduate Medical Education at Boston Medical Center:
To provide organized and academically rigorous programs of education which foster physicians' professional development as skilled, ethical, and compassionate clinicians, sensitive and capable of meeting the challenges of a changing healthcare environment and assuring high quality patient care;
To promote research and scholarly activities relevant to the medical care of our patients and the educational needs of our trainees.