About Our Research Staff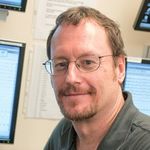 Patrick McNamara, PhD, Principle Investigator
Dr. McNamara has been working for many years studying the connection between Parkinson's and religiosity. Our current study is set to replicate his previous findings as well as extend them. His other main interests lie in sleep and dreams, particularly in REM Sleep. He is also one of the founding directors of the Institute for the Biocultural Study of Religion.

Raymon Durso, MD
Dr. Durso is the Parkinson's specialist on our study. He refers the majority of our patients to us and has neurology clinics at all three campus'of the VA, where he sees a variety of neurological disorders.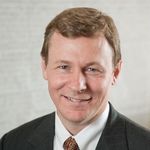 Wesley Wildman, Phd
Dr. Wildman is a founding director of the Institute for the Biocultural Study of Religion and is the director of the religion and science PhD program at Boston University. He teaches philosophy, theology, religion, and ethics, and is also a key mentor for our doctoral students. More on Dr. Wildman can be found here.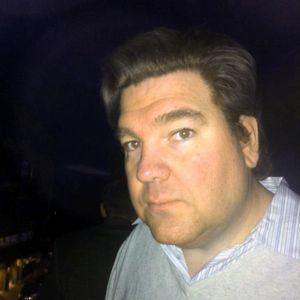 Edward Modestino, PhD, Postdoctoral Fellow
Dr. Modestino is our neuroimaging expert. His focus is the analysis of our neuroimaging data and his career in neuroscience has focused on using neuroimaging (fMRI) and electrophysiology (i.e., EEG, SC, and plethysmography) as tools to study cognition, attention and perception, with a particular interest in altered states of consciousness and religious experiences. He is also a  Research Assistant Professor of Neuroscience and Religious Cognition at Boston University and takes the lead on our Doctrinal vs. Experiential project.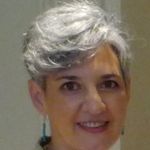 Magda Giordano, PhD, Visiting Scholar
Magda is a long-term visitor to our lab from Mexico. She comes from the Institute of Neurobiology at the University of México (Universidad Nacional Autónoma de México, UNAM).  Magda  is working on a chapter with Dr. McNamara on religion and language and has done past work in experimental psychology.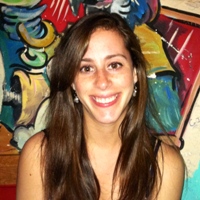 April Minsky, Head Research Assistant
April graduated from Simmons College in 2013 with a bachelors in psychology. She helps to keep the lab running on a day to day basis and hopes to return to school for a PhD in clinical psychology with a focus in research. April takes the lead in the Dreamboard project analyzing nightmares and also assists with the impulsivity project.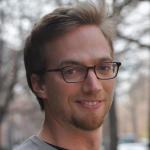 Jonathan Morgan, Doctoral Fellow
Jonathan is a doctoral student in the religion and science program at Boston University, where he received his masters in psychology and theology. He is particularly interested in understanding spirituality and its relationship to mental health, and has a strong focus on the impulsivity aspect of our study, particularly delayed discounting. Jonathan is also a regular contributor to Exploring My Religion. 

Christopher Halloran, Doctoral Fellow
Chris is also in the process of earning his PhD in the religion science program at Boston University. He is particularly interested in understanding spirituality and its relationship to mental health and is a key person in the "on/off" part of our study. He also takes the lead in our religious priming project.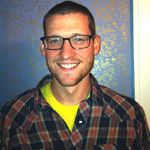 David Rohr, Doctoral Fellow
Dave is in his third year of the religion and science doctoral program and earned his MDiv from the Boston University School of Theology in 2012. His own research is focused on the intersection of scientific and religious perspectives on human nature. Dave's long-term goal is to contribute to the development of a theological anthropology that is consistent with contemporary science, yet capable of fully affirming human spiritual quests. In the context of our study his focus is the Spiritual Narrative project.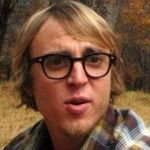 Ian Cooley, Doctoral FellowIan is a doctoral student in the Division of Religious and Theological Studies at Boston University. His present interests are focused primarily upon the phenomenology of religious experience, particularly as it pertains to our encounter with Otherness, and upon how such analyses might be applied to an understanding of scientific inquiry. Currently, he is also developing an increasingly nagging interest in the role that semantically open forms of language play both in the construction of experiential depth and in establishing a conceptual space for religiously interpretable engagements with existence. He works with Dave on the Spiritual Narrative Study and helped create the
 Enhanced Phenomenology of Consciousness Inventory (EPCI)
.
Undergraduate Volunteers
Hailee Reeves
Chioma Amenechi
Colleen Wong
Rafael Ayaela
Consultants
Erica Harris, PhD, MPH
Paul Butler, MD/PhD, MTS
LEN Lab Staff Alumni
Patricia Johnson
Ephraim Josephs
Deirdre McLaren
Vanessa Van Doren
LEN Lab Graduate Student Alumni
Noelle Ebel
Brian Jenkin
Priti Nath
Manish Ramani
Noel Warwick
Nik Zanetti
LEN Lab Research Assistant Alumni
Emily Abrams
Donna Alvino
Andrea Avalos
Catherine Beauharnais
Christopher Dallas-Koziol
Emily Duggan
Samantha Gauvin
Jessica George
Jessica Ghofrani
Lena Giang
Katherine Hendley
Michael Josephs
Anna Kookoolis
Mike Ma
Jocelyn Sarmiento
Alveena Shah
Sarah Varghese
Sasha Zaitsev