2013 Conference Agenda and Speakers
2013 Agenda
Monday October 28, 2013
8:00am – 9:00am
Breakfast
9:00am – 9:45am
Keynote Address: Romana Hasnain-Wynia

PCORI's Role in Creating a Research Agenda to Reduce Disparities and Improve Health Outcomes

9:45am – 10:45am
Plenary Session: Ruth Parker & Lyla Hernandez

Health Literacy and the Affordable Care Act

11:00am – 12:30pm
Oral Abstract Session I

Mirjam Fransen, Development and validation of health literacy measures in the Netherlands

Gloria Grice, Newly Developed, Validated Patient-centered Communication Tools (PaCT)

Michael McKee, Validation of the Newest Vital Sign Health Literacy Measure in American Sign Language for Deaf Users

Marilyn Schapira, Development of a Computer Adaptive Test of Health Numeracy: The CAT Numeracy Understanding in Medicine Instrument (CAT-NUMi)

Sarah Shoemaker, Development, Reliability and Validity of the Patient Education Materials Assessment Tool (PEMAT): An Instrument to Assess the Understandability and Actionability of Print and Audiovisual Patient Education Materials

11:00am – 12:30pm
Oral Abstract Session II

Fatima Al Sayah, Nurses' Interaction with Type-2 Diabetes Patients in Primary Care Settings: Insights into Communication Loops, Jargon, and Health Literacy

Connor Corocran, Health literacy is associated with patients' knowledge and motivation, but not adherence or clinical outcomes

Monica Ferguson, Low health literacy is associated with perceived control in a group of poorly controlled diabetic patients

Iris van der Heide, Associations between health literacy, diabetes knowledge, self-management and health among adults with type 2 diabetes in the Netherlands

Lindsay Mayberry, Family members' nonsupportive behaviors are associated with worse glycemic control, especially for patients with limited health literacy

12:30pm – 2:00pm
Box Lunch
1:00pm – 2:00pm
Interest Group – Pediatrics
1:00pm – 2:00pm
Interest Group – Nursing
2:00pm – 3:30pm
Invited Panel A: Technology-based Interventions for Low Health Literacy
2:00pm – 3:30pm
Invited Panel B: Interventions, Challenges from the Field

Shonna Yin

3:30pm – 4:00pm
Coffee Break
4:00pm – 5:30pm
Oral Abstract Session III

Sara Champlin, Health Literacy in Action: Improving Measurement by Analyzing Online Discussion of Cancer Screening Recommendations

Radhika Devraj, Relationship between health literacy, knowledge of self-management behaviors, disease awareness, and kidney function in patients with chronic kidney disease

Deborah Linares, Uruguayan Women's Breast Cancer Knowledge: Using Novel Modeling Techniques

Xinying Sun, The relationships of health literacy, health behavior and health status regarding infectious respiratory diseases: a latent variable model

4:00pm – 5:30pm
Oral Abstract Session IV

Jolie Haun, What is the Impact of Health Literacy on Medical Care Costs in an Integrated Health Care System?

Kimberly Kaphingst, Impact of Teach-Back on Comprehension of and Satisfaction with Discharge Instructions among Emergency Patients with Limited Health Literacy

Diane Levin-Zamir, Israel National Health Literacy Study (HLS-ISR): Measuring Health Literacy & Its Association with Health Behavior, Sources of Health Information and Navigation of Health Services

Helen Levy, Health Literacy, Access to Care, and Patient Satisfaction in a National Sample of Older Americans

5:30pm – 7:30pm
Poster Session I – Light Reception
Tuesday October 29, 2013
7:30am – 8:30am
Breakfast
7:30am – 8:30am
Health Literacy Association Open Forum Meeting
8:30am – 9:15am
Keynote Address II: Lisa Cooper

Health Literacy and Health Disparities: An Opportunity for  Transdisciplinary Collaboration

9:30am – 11:00am
Oral Abstract Session V

Timothy Bickmore, Enabling Web Search for Low Health Literacy Individuals Using Conversational Agents

Sara Champlin, Is health literacy associated with attention given to food and beverage advertisements that use obesity prevention strategies?

Deena Chisolm, Transition planning and health literacy in teens with special healthcare needs: Preliminary findings from the Teen Literacy in Transition (TeenLIT) Study

Rachel O'Conor, Health Literacy, Cognition, and Asthma Self-Management

9:30am – 11:00am
Oral Abstract Session VI

Vanessa Boudewyns, The role of health literacy in FDA's new patient medication information

Kathryn Goggins, Characteristics associated with post-discharge medication errors

Rebecca Mullen, Randomized Trial of the Use of Improved OTC Labeling and Counseling to Improve Understanding of Proper Use

Michael Wolf, Patient-Centered Strategies to Improve FDA Medication Guides: A Randomized Trial

11:00am – 11:30am
Coffee Break
11:30am – 1:00pm
Invited Panel C: Challenges and Future Directions for Health Literacy Research Targeting the Elderly
11:30am – 1:00pm
Invited Panel D: Health Literacy Measurement
1:00pm – 2:00pm
Box Lunch and Poster Session II
1:00pm – 2:00pm
Interest Group – Measurement
1:00pm – 2:00pm
One-on-One Mentor/Program Officer Meetings
2:00pm – 3:00pm
PIAAC Panel
3:00pm – 3:30pm
Awards and Closing
*Order of speakers in oral abstract sessions is subject to change.
Keynote Speakers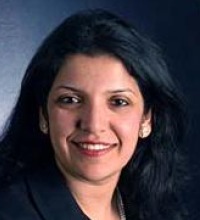 Dr. Romana Hasnian-Wynia
Dr. Hasnain-Wynia is the Program Director for the Health Disparities research priority area at the Patient-Centered Outcomes Research Institute (PCORI). Prior to joining PCORI, Dr. Hasnain-Wynia was the Director of Center for Healthcare Equity and an Associate Professor at Northwestern University's Feinberg School of Medicine. She also held an appointment as Associate Professor in the School of Education and Social Policy. She was the associate director of Northwestern's AHRQ Funded T-32 post-doctoral training program in health services and outcomes research and director of the integrated Ph.D. program in Health Sciences. Prior to joining Northwestern University, she served as Vice President of Research at the Health Research and Educational Trust of the American Hospital Association.
Dr. Hasnain-Wynia has served as the principal investigator for a number of national studies focusing on advancing equity for underserved populations, performance incentive programs, and the health care safety net, incorporating equity measurement in quality improvement and provision of language services to patients with limited English proficiency. In addition, she has led studies on the collection and use of race/ethnicity, language, and other demographic data in health care organizations as a foundation for conducting quality improvement work to reduce disparities in care. She was the lead author of the HRET Disparities Toolkit for Collecting Race, Ethnicity, and Primary Language Data, which has been endorsed by the National Quality Forum. She was also a senior associate editor for the Health Services Research journal for eight years and is now on the editorial board.
Dr. Lisa Cooper
Dr. Lisa A. Cooper is the James F. Fries Professor of Medicine in the Division of General Internal Medicine at Johns Hopkins University School of Medicine. She is also a core faculty member of the Welch Center for Prevention, Epidemiology and Clinical Research. She has joint appointments in the School of Nursing and in the departments of Epidemiology, Health Policy & Management, and Health Behavior and Society at the Bloomberg School of Public Health.
Dr. Cooper was born in Liberia, West Africa, and immigrated to the United States with her family just after graduating from high school at the International School of Geneva in Geneva, Switzerland. She received her undergraduate degree from Emory University, her medical degree from the University of North Carolina at Chapel Hill and her Master of Public Health degree from the Johns Hopkins Bloomberg School of Public Health. She completed residency training in Internal Medicine at the University of Maryland and General internal Medicine Fellowship training at Johns Hopkins before joining the faculty in 1994.
The author of over 100 research articles and several book chapters, she is an internationally recognized expert on the effectiveness of patient-centered interventions (e.g., physician communication skills and cultural competence training, patient shared decision-making and self-management skills training) for improving health outcomes and overcoming racial and ethnic disparities in healthcare. Dr. Cooper has received several awards for her work in health disparities, including election to the American Society for Clinical Investigation, Delta Omega Public Health Honorary Society, and the Institute of Medicine of the National Academy of Sciences. In 2007, Dr. Cooper was a recipient of the prestigious MacArthur Fellowship "Genius" Grant. In 2011, she was named an inaugural Gilman Scholar at Johns Hopkins University.
Dr. Cooper has made important contributions to diversity initiatives in medicine.  In 2006, she received the Herbert Nickens Award for exceptional contributions to cultural diversity in medicine from the Society of General Internal Medicine. In addition, she has helped Johns Hopkins prioritize its activities to promote a more diverse and inclusive environment, deliver equitable care to patients, and engage the community. She served as Chair of the Department of Medicine's Diversity Council from 2005 to 2007.
Dr. Cooper serves on the boards of several community organizations and has received awards for community partnership and advocacy. She was recently appointed by Governor O'Malley to the Maryland Health Care Quality and Costs Council where she participated in a special workgroup on disparities whose recommendations have been put into proposed legislation. Dr. Cooper has testified at U.S. Congressional hearings regarding health disparities, diversity in the healthcare workforce, cultural competency training of health professionals, and funding for biomedical research.
Currently, Dr. Cooper is the principal investigator of an NIH-funded trans-disciplinary Center for Population Health and Health Disparities (The Hopkins Center to Eliminate Cardiovascular Disparities). She is a devoted mentor to junior faculty, post-doctoral fellows, residents, public health, nursing, and medical students.
Plenary Session
Health Literacy and the Affordable Care Act
Monday October 28, 9:45-10:45am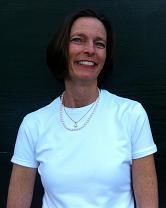 Ruth Parker, MD (Moderator) Professor of Medicine and Public Health, Emory University School of Medicine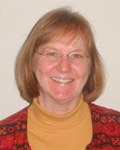 Lyla M. Hernandez, Director, IOM Roundtable on Health Literacy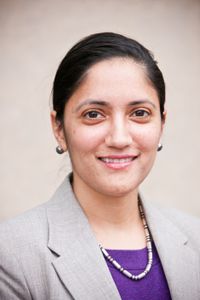 Kavita K. Patel, MD, MS, Managing Director for Clinical Transformation and Delivery, The Brookings Institution.
Dr. Patel is a Fellow and Managing Director of Delivery System Reform and Clinical Transformation at the Engelberg Center for Health Care Reform in the Economic Studies program at the Brookings Institution.  Dr. Patel is also a practicing primary care internist at Johns Hopkins Medicine and served in the Obama administration as director of policy for the Office of Intergovernmental Affairs and Public Engagement in the White House. Dr. Patel was previously the Deputy Staff Director for the Senate HELP Committee, under the leadership of the late Senator Edward Kennedy. Prior to Washington, Dr. Patel was a clinical instructor at UCLA and an Associate Scientist at the RAND Corporation. Dr. Patel completed a fellowship in the Robert Wood Johnson Clinical Scholars Program at UCLA and received her medical training at the University of Texas Health Science Center and Oregon Health and Sciences University where she served as Chief Resident in Internal Medicine.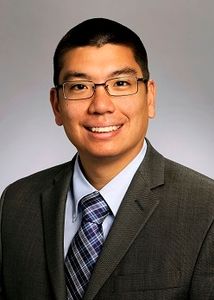 Victor Wu, MD, MPH, Primary Care Physician. Dr. Wu is currently serving as a White House Fellow at the U.S. Department of Health and Human Services in the Office of the Secretary. Prior to this position, he served as Chief Medical Resident at Grady Memorial Hospital for the Emory University Internal Medicine Residency program. During that time, he collaborated with the IOM Health Literacy Roundtable on a Health Insurance Literacy toolkit. Victor completed his medical school, public health, and residency training in Primary care Internal Medicine at Emory University. His completed his undergraduate studies at Vanderbilt University in Biomedical Engineering.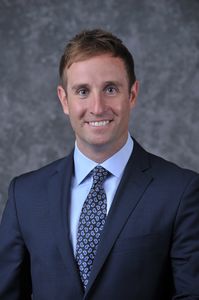 Jason Montrie, Vice President of Channel and Network Development, of Land of Lincoln Health, a consumer operated and oriented plan that will offer high-quality, accessible health insurance in Illinois. Mr. Montrie joins Land of Lincoln with more than a decade of experience in strategic sales campaigns and new membership growth in the Illinois health care community. Mr. Montrie served as a senior sales executive at Humana Insurance, where he led new commercial business development in Illinois. Prior to his time at Humana, Montrie was an assistant vice president at Euclid Insurance Company and a sales representative at Great West Life. An alumnus of the Kelley School of Business at Indiana University, Mr. Montrie was in charge of the Humana Illinois Hospital Strategy development and execution.   He holds an Illinois License in Life and Health and is a board member for the Illinois Chapter of the Young Ambassadors Council of The First Tee.
Invited Panels
Technology-based Interventions for Low Health Literacy
Monday October 28, 2:00-3:30pm

Timothy Bickmore, PhD (Moderator) Dr. Bickmore is an Associate Professor in the College of Computer and  Information Science at Northeastern University. Dr. Bickmore is an Associate Professor in the College of Computer and Information Science at Northeastern University. The focus of his research is on the development and evaluation of computer agents that emulate face-to-face interactions between health providers and patients for use in health education and long-term health behavior change interventions, with a particular focus on the emotional and relational aspects of these interactions. Prior to Northeastern, he spent two years as an Assistant Professor of Medicine at the Boston University School of Medicine. Dr. Bickmore received his Ph.D. from MIT, doing his dissertation work in the Media Lab studying emotional interactions between people and animated computer characters.
Alla Keselman, PhD, MA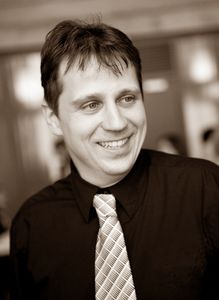 Cosumin Munteanu, PhD Dr. Munteanu is a Research Officer with the National Research Council Canada, where  he leads the Voice & Multimodal Lab and is part of the Mobile HCI Lab. He is also an Adjunct Professor with the  University of Toronto, Department of Computer Science. For more than fifteen years, he has conducted research  aimed at improving humans' access to and interaction with information-rich media and technologies through  natural language. Presently, Cosmin leads several academic and industrial research projects that explore speech  and natural language interaction for mobile assistive devices with applications to language and essential skills  learning, workplace support, and elder care. His area of expertise is at the intersection of Automatic Speech  Recognition, Natural Language Processing, and Human- Computer Interaction, having extensively studied the  human factors of using imperfect speech recognition systems, and having designed and evaluated systems that  consider humans as an important part of the speech recognition / natural language process.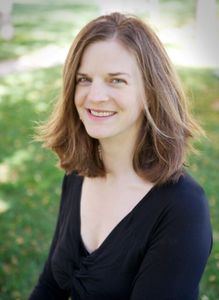 Katie Siek, PhD, MS Dr. Siek is an associate professor in Informatics at Indiana University Bloomington. Her  primary research interests are in human computer interaction, health informatics, and ubiquitous computing.  More specifically, she is interested in how sociotechnical interventions affect personal health and well-being.  Her research is supported by the National Institutes of Health, the Robert Wood Johnson Foundation, and the  National Science Foundation including a five-year NSF CAREER award. She was awarded a CRA-W Borg Early  Career Award and a Scottish Informatics and Computer Science Alliance Distinguished Visiting Fellowship. She  earned her PhD and MS at Indiana University Bloomington in computer science and her BS in computer science  at Eckerd College. She was a National Physical Science Consortium Fellow at Indiana University and a Ford  Apprentice Scholar at Eckerd College.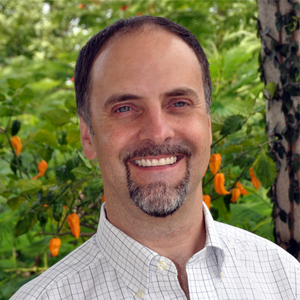 Ed Cutrell manages the Technology for Emerging Markets (TEM) group at Microsoft Research India. Ed has been working in the field of human-computer interaction since 2000, studying everything from novel interaction techniques to interfaces for search and information retrieval. His current research focuses on Information and Communication Technologies for Development (ICT4D). The goal of this work is to understand how people in the world's poor and developing communities interact with information technologies, and to invent new ways for technology to meet their needs and aspirations. He is trained in cognitive neuropsychology, with a PhD from the University of Oregon.
Interventions, Challenges from the Field
Monday October 28, 2:00-3:30pm
Russell Rothman, MD, MPP (Moderator) Dr. Rothman is the Director of Vanderbilt Center for Health Services  Research and an Associate Professor of Medicine.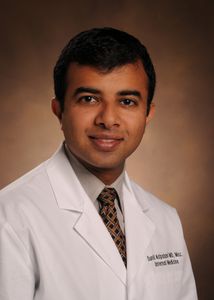 Sunil Kripalani, MD, MSc Dr. Kripalani, MD, MSc, SFHM, is Associate Professor of Medicine, Chief of the Section of  Hospital Medicine, and Director of the Effective Health Communication Core at Vanderbilt University. He is an  academic hospitalist whose research concerns hospital-based communication, with a focus on transitions of care,  adverse events, health literacy, and medication management.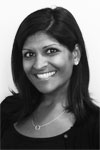 Anjali Pandit, MPH, MS Ms. Pandit is a doctoral candidate in clinical health psychology at Northwestern University's Feinberg School of Medicine. Ms. Pandit has been a part of the Health Literacy and Learning Program (HeLP) at Northwestern University for the past six years.  She is a recipient of the 2013-2014 Alvin R. Tarlov & John E. Ware Jr. Doctoral Dissertation Award in Patient Reported Outcomes for her dissertation entitled, "Development and Validation of the Consumer Health Activation Index (CHAI)".   Clinical and research interests are focused on health behavior change, specifically for patients who are chronically ill.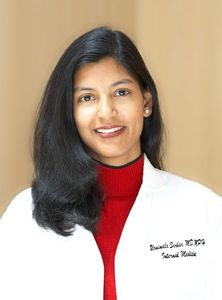 Urmimala Sarkar, MD Dr. Sarkar is an Assistant Professor of Medicine in Residence at UCSF in the Division of  General Internal Medicine and a primary care physician at San Francisco General Hospital's General Medicine  Clinic. Dr. Sarkar's research focuses on (1) patient safety in outpatient settings, including adverse drug events,  missed and delayed diagnosis, and failures of treatment monitoring, (2) health information technology and social  media to improve the safety and quality of outpatient care, and (3) implementation of evidence-based innovations  in real-world, safety-net care settings.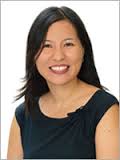 Shonna Yin, MD Dr. Yin is a general pediatrician and an Assistant Professor of Pediatrics at the NYU School of Medicine / Bellevue Hospital Center.  Her research interest centers on the issue of health literacy and its implications for child health.  A large focus of her work involves examining the intersection between health literacy and medication safety, including the development and evaluation of low literacy strategies to improve parent understanding of medication instructions.  Some of her work is featured in the Joint Commission book "Addressing Patients' Health Literacy Needs."  Dr. Yin is a key member of the CDC's PROTECT (Prevention of Overdoses and Treatment Errors in Children Taskforce) initiative, and served as co-chair of the subcommittee focused on the standardization of pediatric medication dosing instructions.
Challenges and Future Directions for Health Literacy Research Targeting the Elderly
Tuesday October 29, 11:30-1:00pm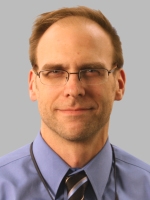 Michael Wolf, PhD, MPH, MA (Moderator) Dr. Wolf is an Associate Professor of Medicine and Learning Sciences, and Associate Division Chief – Research for General Internal Medicine.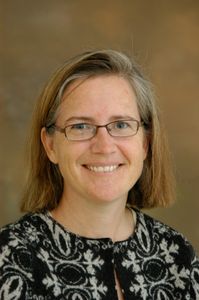 Cynthia Boyd, MD, MPH Dr. Boyd holds a joint appointment in the Department of Health Policy and Management.  She  studied Molecular Biophysics and Biochemistry as an undergraduate at Yale University and received her MD from  Duke University School of Medicine and an MPH in Epidemiology from the University of North Carolina at Chapel Hill  School of Public Health.  She completed her internal medicine residency at Johns Hopkins Hospital and a geriatrics  fellowship at the Johns Hopkins Bayview Medical Center.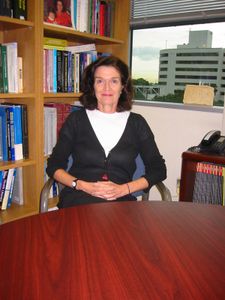 Sara Czaja, PhD Dr. Czaja is a Leonard M. Miller Professor of Psychiatry and Behavioral Sciences University of Miami Miller School of Medicine and Industrial Engineering at the University of Miami. She is also the Director of  the Center for Research and Education for Aging and Technology Enhancement (CREATE) and the Scientific  Director of the Center on Aging at the Miller School of Medicine. CREATE is a collaboration between the University  of Miami, the Georgia Institute of Technology, and Florida State University, and it is funded by the National  Institute on Aging. Dr. Czaja has extensive experience in aging research and a long commitment to developing  strategies to improve the quality of life for older adults. She is also the Director of the evaluation component of the  NIH funded Miami Clinical & Translational Science Institute. Her research interests include aging and cognition, e- health, caregiving, human computer interaction, and functional assessment.  She has published extensively on  these topics. She is a fellow of the American Psychological Association, the Gerontological Society of America, and the Human Factors and Ergonomics Society.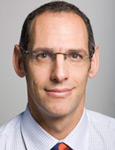 Alex Federman, MD, MPH Dr. Federman is an associate professor of Medicine at the Icahn School of Medicine at Mount  Sinai. He earned his medical degree from the State University of New York, Health Sciences Center in Brooklyn,  completed his residency in Primary Care Internal Medicine at Montefiore Medical Center, and received clinical  research training through the Harvard Medical School Faculty Development and Fellowship Program in General  Internal Medicine. He also earned a master's in public health degree from the Harvard School of Public Health. Dr.  Federman is a board-certified internist who practices general internal medicine. His research focuses on barriers to  chronic illness self-management among older adults, including low health literacy and cognitive impairment.
Denise Park, PhD Dr. Park currently directs the Dallas Lifespan Brain Study, which aims to identify a "neural signature" in middle-aged adults that will help predict who will and will not age well, as well as who might be at risk of Alzheimer's disease long before symptoms appear. She also leads the Synapse Project, which is systematically testing whether an engaged lifestyle can slow down the process of cognitive aging by facilitating the development of supportive neural scaffolds.
Health Literacy Measurement
Tuesday October 29, 11:30-1:00pm

Lauren McCormack, PhD, MSPH (moderator) Dr. McCormack is Senior Director for the Health Communication  Program at RTI International in Raleigh, North Carolina.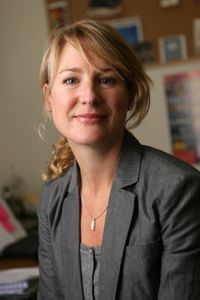 Kristen McCaffery, PhD Dr. McCaffery is a Principal Research Fellow and leader of psychosocial research within the  Screening and Test Evaluation Program at the School of Public Health, and Co Director of the Centre for Medical  Psychology and Evidence based Decision Making (CeMPED) at the University of Sydney. She currently holds an  NHMRC Career Development Fellowship. The focus of her research spans 3 areas: health literacy; shared decision  making and psychosocial outcomes of screening and testing. She has published over 90 peer reviewed papers in  international journals and 6 book chapters, and has been awarded 28 research grants totalling over $10 million.  She  recently led the International Patient Decision Aid Standards (IPDAS) Guidelines update addressing health literacy in  patient decision aids and now leads the newly established Charles Perkins Centre Health Literacy Chronic Disease  Node and WUN international health literacy network at the University of Sydney.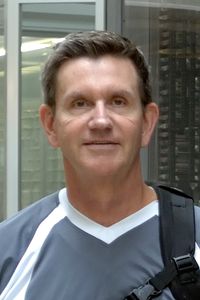 Raymond Ownby, MD, PhD Dr. Ownby is Professor and Chair of the Department of Psychiatry and Behavioral Medicine  at Nova Southeastern University where he is also a Professor in the Public Health and Biomedical Informatics  Programs. Dr. Ownby is a graduate of the Northeastern Ohio Universities College of Medicine and completed his  residency training in psychiatry at the University of Miami. His work has focused on the relation of executive  functions and problem solving to health literacy, and he is currently the principal investigator on an NIH-sponsored  project to develop a computer-administered measure of health literacy in Spanish and English.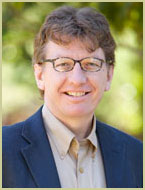 Andrew Pleasant, PhD Dr. Pleasant is Senior Director for Health Literacy and Research at Canyon Ranch Insitute. He is also a Faculty Member at The Ohio State University College of Nursing.
The National Policy Implications of PIAAC Data for Adult Health Literacy
Tuesday October 29, 2:00-3:00pm
Featuring: Cynthia Baur, Senior Advisor on Health Literacy and the Plain Language Act, Centers for Disease Control; Brenda Dann-Messier, Assistant Secretary, Department of Education; Johan Uvin, Deputy Assistant Secretary, Department of Education; Eugene Owen, PIAAC Director, Department of Education; Moderator Lynne Haverkos, National Institute of Child Health and Human Development/NIH
On October 8, 2013, the Organization for Economic Cooperation and Development (OECD) and the National Center for Education Statistics (NCES) will release the results of the Program for the International Assessment of Adult Competencies (PIAAC).  A panel at this year's conference will provide participants an early opportunity to learn about this dataset and how it can provide updated insights to U.S. skills in literacy, numeracy, and problem-solving in technology-rich environments as it relates to adult outcomes at work, in communities, and health. A panel of senior level officials and key stakeholders will present the data, the implications, and the strategy to utilize the findings to galvanize policy development, research, and public attention.
PIAAC is a groundbreaking survey of adult cognitive and workforce skills that builds on previous studies, including NALS, NAAL, and IALS.   Designed to be delivered by computer, PIAAC provides direct, adaptive assessment of adults aged 16-65.  In addition to providing information on the level and distribution of these skills in 24 countries, the study enables researchers to explore the relationship between these findings and a broad range of background data, including educational attainment, workplace experiences and skills, and use of information and communications technology. The findings also enable analysis into the relationship of skill level to labor market outcomes such as employment status, earnings, job security, and opportunities for ongoing education and training, and social outcomes such as health status, civic engagement, and social trust.
The U.S. Country Report, released by the OECD on the same day, will add contextual dimensions of race, ethnicity, and labor market conditions as they affect different age groups, skill levels, and social outcomes. Taken together, this data will enable health-focused professionals, businesses, organizations, and individuals to evaluate the relationships between the skills and contexts of U.S. adults and several health measures.
Also released on October 8 will be access to the international dataset as well as the U.S. country variables, a web-based tool called the Data Explorer, a First Look Report produced by NCES, a media kit, and a web portal that will aggregate forthcoming policy and research analyses and announcements for data trainings.