Explore Diverse Careers in Science; Speed Networking Event April 22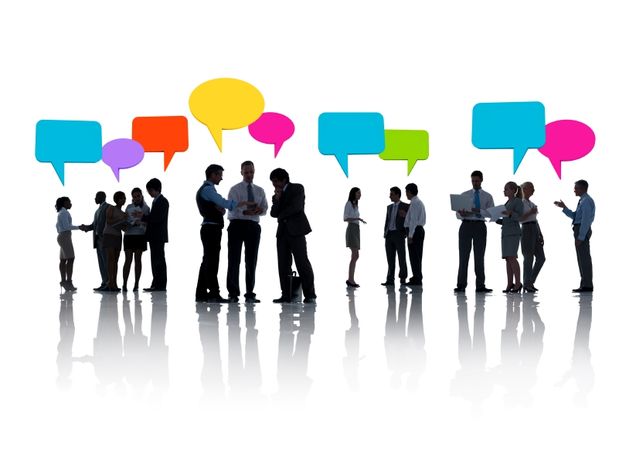 Science is a booming, vibrant industry in the city of Boston. Between the universities, research institutions and biotechnology companies that pepper the city blocks, it isn't any wonder why Boston is sometimes referred to as the "Athens of America". While a typical career path may pursue the direction of academic research, there are also many alternative careers that go beyond the bench.
In an effort to bring these alternative careers in science to the forefront, the Association for Women in Science (AWIS) in conjunction with the BUSM Office of Professional Development and Postdoctoral Affairs (OPDPA), the BUSM Division of Graduate Medical Sciences (GMS) and the Cambridge Science Festival, is hosting a speed networking event Alternative Careers in Science. This event, open to the BUMC community, will provide the opportunity to learn about a wide variety of career paths across the STEM fields from mid to late-career professionals in a fun, low-pressure environment.
This two-and-a-half hour event will be held in a speed networking fashion where participants will interact with more than 20 experienced panelists who will give insight into their chosen professions. The event will open and conclude with a half hour of networking and light refreshments. There will be five 15-minute sessions during which participants can learn about a different field of expertise, including:
Academia and Teaching
Business Development
Competitive Intelligence
Consulting, Engineering
Entrepreneurship
Human Resources
Medical Affairs
Medical Writing
Non-Profit
Patent Law
Product Management
Project Management
Research and Development (R&D)
Regulatory Affairs
Sales
Science Policy
Social Enterprise
Technology Transfer
View the full list of panelists here.
Alternative Careers in Science will take place on Tuesday, April 22 from 6:30-9 p.m. in the BUSM Instructional Building, 14th Floor, Hiebert Lounge. A light dinner will be provided. Register for the event here.
Submitted by Sara Cody.
About the Event Sponsors:
The Association for Women in Science (AWIS) is a national advocacy organization championing the interests of women in science, technology, engineering, and mathematics across all disciplines and employment sectors. By breaking down barriers and creating opportunities, AWIS strives to ensure that women in these fields can achieve their full potential. MASS AWIS events are for networking, learning and fun. Whatever you do, you can be a role model and find one in our chapter.
The Cambridge Science Festival, the first of its kind in the United States, is a celebration showcasing the leading edge in science, technology, engineering and math. A multifaceted, multicultural event held annually every spring, the Cambridge Science Festival makes science accessible, interactive and fun!
The Division of Graduate Medical Sciences (GMS) at Boston University School of Medicine (BUSM) is a recognized leader in research and graduate education in the biomedical sciences. Our more than 900 students can choose from 33 fields of study, with interdisciplinary programs available in many areas. Students may pursue Ph.D. or M.D./Ph.D. degrees in 15 different Departments and Programs. Masters degrees may be earned in many of these fields as well as in Medical Sciences, Mental Health Counseling and Behavioral Medicine, Clinical Investigation and other scientific and health services oriented disciplines. Certificates are also available in several areas of study.
The Office of Professional Development and Postdoctoral Affairs (OPDPA) is dedicated to enhancing the quality of life and focuses on support of the postdocs, a vital part of the Boston University Medical Campus. The Office of Postdoctoral Affairs is housed within the Division of Graduate Medical Sciences.  Our mission is to help and support postdocs by addressing their needs and providing resources across the medical campus.