Sam Lab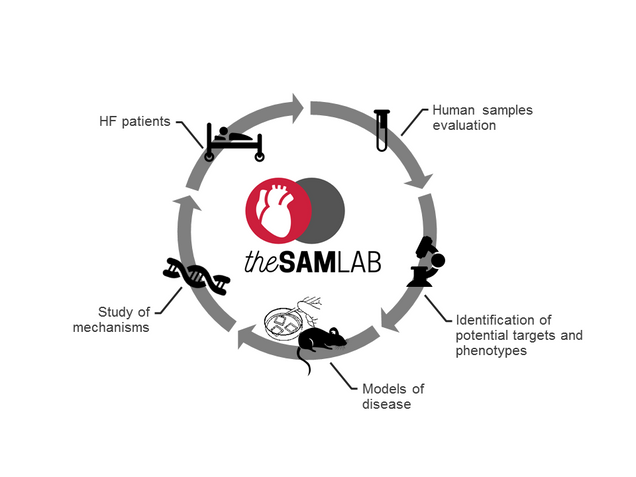 Welcome to the Sam Lab!!
The Sam Lab is a translational laboratory in the Whitaker Cardiovascular Institute at Boston University. Members of the lab consist of clinicians and basic scientists who conduct state-of-art research centered around heart failure, cardiomyopathies and other cardiac diseases.
Our research focuses on clinical findings in patients in order to identify potential phenotypes and targets that we can investigate at the bench. We have a repository of clinical, hemodynamic and biological data (which includes serum, plasma, and other tissues) obtained from patients.
Studies in the lab are performed in vitro and in vivo, using cultured cells and murine models, respectively. There is an emphasis on the translation of in vitro findings to relevant mice models which allow the assessment of the impact of molecular/cellular events to organ structure and function. Ultimately, we seek to establish a relationship between the bench and bedside findings and its significance to human disease.
Phone: (617) 358-8263 &  (617) 358-8264
Fax: (617) 638-4066