Stephen Brady, PhD
Assistant Dean Graduate Medical Sciences, Program Director MHCBM, Associate Professor of Psychiatry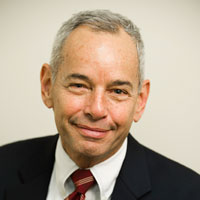 Title

Assistant Dean Graduate Medical Sciences, Program Director MHCBM, Associate Professor of Psychiatry

Education

Stephen Brady, PhD, has been a member of the Counselor Education Faculty at Boston University School of Medicine for over 20 years. For the past 12 years he has served as Director of the Mental Health Counseling and Behavioral Medicine Program as well as an Associate Professor of Psychiatry and Graduate Medical Sciences. He is the current Chair-Elect of the faculty at Boston University. He is the past Chair of the American Mental Health Counseling Associations Professional Development Committee and past Chair of the APA Counsel on AIDS. He is an active clinician who primarily counsels gay men. His research interest has focused on HIV and serious mental disorders where I have led or been part of several federally funded projects. He is currently the Principal Investigator for an NIH R01 study for 2010-2015 examining Motivational Approaches for HIV prevention for mentally ill and homeless adults.
Read Stephen Brady's BU profile here.