Michael Dawes, MD
Clinical Professor, Program Director, Addiction Psychiatry Fellowship, Adult Psychiatrist, Addiction Psychiatry, Addiction Medicine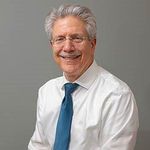 Title

Clinical Professor, Program Director, Addiction Psychiatry Fellowship,
Adult Psychiatrist, Addiction Psychiatry, Addiction Medicine

Education

Dr. Dawes is a graduate of University of North Carolina School of Medicine and has Board certifications and expertise in Adult Psychiatry, Addiction Psychiatry and Addiction Medicine. He has been recipient of a Mentored Clinical Scientist Development Award from National Institute on Drug Abuse (NIDA) examining developmental trajectories of children of substance-use disordered parents who are at high-risk for developing substance use disorders. Dr. Dawes has have been Principal Investigator and Co-Investigator on clinical and prospective cohort studies funded by National Institutes of Health (NIH), examining relationships among impulsivity, substance use disorders, and suicidal behavior in adolescents and adults. He has conducted clinical trials in SUD adolescents and adults. His implementation science foci include improved access to medications that treat Substance Use Disorders, and enhancing engagement in SUD treatment, especially for racial and ethnic minorities. He has experience in mentoring residents and fellows to pursue careers in Addiction Treatment. Dr. Dawes has keen interest in fostering development of the next generation of clinician-researchers who treat addiction and co-occurring mental health disorders.