Lovern Moseley, PhD
Clinical Assistant Professor, Child and Adolescent Psychiatry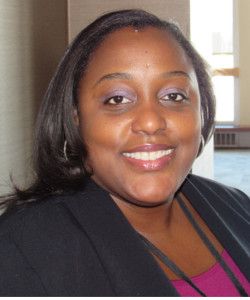 Title

Clinical Assistant Professor, Child and Adolescent Psychiatry

Education

Dr. Moseley is Child and Adolescent Psychologist at Boston Medical Center (BMC) and Clinical Assistant Professor in the Department of Psychiatry at Boston University School of Medicine (BUSM). She is the Site Training Director for the BUSM Mental Health Counseling Program. She is also part of the clinical core for the BMC TEAM UP Initiative bringing integrated care to pediatrics in urban based community health centers.

Dr. Moseley is a team member of the BMC Child Protection Team which is part of the Department of Pediatrics. The Child Protection team works with patients, families and staff to protect children from abuse and neglect. She is also a member of the Children's Advocacy Center of Suffolk County's Child Sexual Trauma Response Partnership (CSTR). CSTR unites community mental health agencies to identify the unique mental health service needs of child sexual abuse victims and their families and enhances a service delivery system to meet those needs.

She has co-authored the chapters on Disruptive, Impulse-Control, and Conduct Disorders and Mood Disorders in the Nelson Textbook of Pediatrics 20th Edition. She also co-authored chapters on Breath-holding Spells, Lying, Stealing, and Truancy, Aggression, and Self-Injurious Behavior in the forthcoming 21st edition of the Nelson Textbook of Pediatrics.

Dr. Moseley has worked extensively with parents and children struggling with emotional and behavioral disorders and those with traumatic exposures. She has experience in evidence based treatments for PTSD including TF-CBT and treatment of traumatic grief, Depression, Anxiety, ADHD, and Oppositional Defiant Disorder. Dr. Moseley specializes in Christian counseling, marriage & family therapy including work with interracial couples, multiracial individuals, blended families, foster care/adoption and individuals of Caribbean descent. She also works with issues around the transition to adulthood and career concerns.

Dr. Moseley completed her Postdoctoral Psychology Fellowship in the Department of Child and Adolescent Psychiatry at Boston Medical Center. She earned her Doctorate in Counseling Psychology at Temple University and her Master's Degree in Human Services Psychology at La Salle University.

Dr. Moseley is also the CEO of a thriving group practice with locations in Massachusetts and Rhode Island.