Linda Marc ScD, MPH, MS, MS
Associate Vice Chair of Research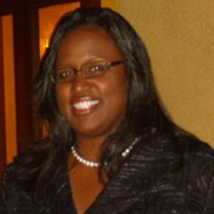 Title

Associate Vice Chair of Research

Email

linda.marc@bmc.org

Education

Linda Marc, ScD, MPH, MS, MS, is the Associate Vice Chair of Research, Department of Psychiatry at Boston Medical Center. Dr. Marc is a public health practitioner who has worked in academic, non-profit, pharmaceutical, and global health settings.  She is the founding CEO & Chief Science Officer at Behavioral Science International, LLC, a public health consulting firm. Immediately prior to her appointment at BMC she  was an  Instructor in Biostatistics (2017-2023), within the Quantitative Methods Program at the Harvard T. H. Chan School of Public Health. Prior to her appointment at Harvard, she was a Lecturer in Public Health Practice at Yale School of Public Health from 2006-2017. 

Dr. Marc's substantive area of research is in HIV, examining psychosocial factors and social determinants that influence HIV outcomes. Her doctoral dissertation was titled, Social Determinants of Therapeutic Effectiveness During Initial Therapy for HIV-1 Infection, which was funded by GlaxoSmithKline, Novartis, and Pfizer.  

Dr. Marc received a Doctorate of Science in Social Determinants of Health, a Master of Science in Health and Social Behavior, and a Master of Science in Pharmaco-epidemiology, all from the Harvard T.H. Chan School of Public Health.  From the Yale School of Medicine she holds a Master's in Public Health with a focus on chronic disease epidemiology, and she completed a Bachelor of Arts in Psychology from St. John's University in New York.  Her post-doctoral training includes three fellowships – a T32/NIMH Fellowship in the Department of Psychiatry at the Weill Medical College of Cornell, where she was concurrently a Co-investigator in the Cornell HIV Clinical Trials Unit; a T32/NIMH Fellowship in the Program on Ethnic Group Differences in Mental Health through the University of Michigan/Cambridge Health Alliance; and a R25/NIAID Traineeship through the Initiative on HIV/AIDS in Disadvantage Communities at Brown University. 

Applied projects Dr. Marc has led as a practitioner include, but are not limited to: (1) Evaluating HIV-related patient-reported outcomes (PROs) for Phase IV pharmaceutical studies. (2) In Haiti she served as an advisor to the Ministry of Health on initiatives that focused on aligning mental health services and HIV care for female victims of sexual violence.  (3) In Haiti she also served as a consultant to the Haiti PEPFAR Team for the first Integrated Bio-Behavioral Study (IBBS) of HIV in men who have sex with men in Haiti. This work included the psychometric validation of the Haitian-Creole PHQ-9 for this population. (4) Most recently in the United States at a federally qualified health center, Dr. Marc served as the National Implementation Director for a $21 million initiative implementing HIV evidenced-informed interventions across 26 sites in 14 states. These interventions focused on: (a) behavioral health integration in primary care for people with HIV, (b) transgender women with HIV, (c) Black men who have sex with men with HIV, and (d) identifying and addressing trauma for people with HIV.