Kelly Fournier, LICSW
Clinical Social Worker/Therapist, Outpatient Integrated Behavioral Health Clinician in Nutrition, Endocrinology and Weight Management (Bariatrics)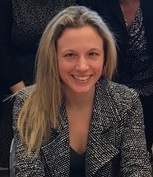 Title

Clinical Social Worker/Therapist, Outpatient Integrated Behavioral Health Clinician in Nutrition, Endocrinology and Weight Management (Bariatrics)

Education

Kelly L. Fournier, LICSW is a Licensed Independent Clinical Social Worker in the Outpatient Nutrition, Endocrinology and Weight Management Clinic. Kelly attended Keene State College and has a Bachelor's degree in Clinical Psychology, an Associate Degree in Chemical Dependency with a Concentration in Nutrition. She obtained her Masters in Social Work from the University of New Hampshire. In 2010 Kelly attended obtained a specialization certificate in the treatment/ prevention of Eating Disorders from Plymouth State University. At the time, PSU was only one of two graduate programs in the country for this certification. Kelly also worked toward a Master's in Business Administration at PSU, and ultimately obtained a certification in healthcare administration.
Working with adults, Kelly provides individual therapy for those struggling with eating disorders. She also facilitates the clinical mental health evaluations for those seeking weight loss surgery prior to their final approval for the procedure. Treatment modalities she uses are Cognitive Behavioral Therapy, Narrative Therapy and Motivational Interviewing.