Emily Kline, PhD
Assistant Professor, Department of Psychiatry, Director of Psychological Services, Wellness and Recovery After Psychosis (WRAP), Boston Medical Center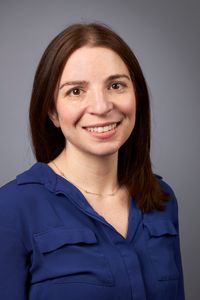 Title

Assistant Professor, Department of Psychiatry,
Director of Psychological Services, Wellness and Recovery After Psychosis (WRAP),
Boston Medical Center

Education

Dr. Kline is an assistant professor psychiatry at Boston University School of Medicine and the Director of Psychological Services at the Wellness and Recovery After Psychosis Program at Boston Medical Center. She is a licensed psychologist trained in both child and adult intervention. She has published over 30 peer reviewed papers and several book chapters on early psychosis prediction, detection, diagnosis, and treatment.