Dr. Greer Appointed Secretary of Neurocritical Care Society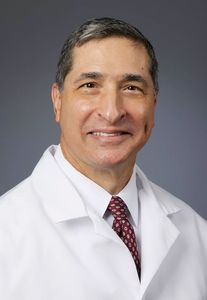 David M. Greer, MD, MA, FCCM, FAHA, FNCS, FAAN, FANA, BUSM Chair of Neurology, will serve as Secretary of the Neurocritical Care Society (NCS) beginning October 2022. Dr. Greer has been Chairman of the Department of Neurology since 2017. His interests in neurocritical care include coma, neuroprognostication, brain death, and targeted temperature management in acute brain injury, as well as an interest in features that may predict outcome from coma and cardiac arrest, including neuroimaging, electrophysiology, biomarkers and the clinical examination. He is a leader in the Neurocritical Care Society, the Society of Critical Care Medicine, and the American Academy of Neurology. Additionally, he is a well-regarded and dedicated medical educator and clinician.
Dr. Greer is the editor-in-chief of Seminars in Neurology. He is a fellow of the Society of Critical Care Medicine, American Academy of Neurology, American Heart Association, American Neurological Association and Neurocritical Care Society. He has authored more than 350 peer-reviewed manuscripts, reviews, chapters, guidelines and books.
The Neurocritical Care Society (NCS) is the only professional society representing multi-disciplinary teams of neurocritical care providers around the world whose mission is to improve outcomes for patients with life-threatening neurological illnesses. Comprised of physicians, nurses, pharmacists, advanced practice providers, researchers and scientists, the neurocritical care team serves patients with life-threatening brain and spinal cord emergencies and injuries, using training in areas like advanced brain and nervous system monitoring and pharmacotherapy, with one goal — to bring their collective knowledge to drive the best possible outcomes.