The 8th Annual Carlos S. Kase BU Neurology Research Symposium
On April 26th, 2022 the BU Department of Neurology held its Eighth Annual Carlos S. Kase BU Neurology Research Symposium. Dr. Shuhan Zhu and Dr. David M. Greer welcomed the guests on behalf of the department.  In keeping with tradition, Dr Carlos Kase was also in attendance. Over 90 attendees at the conference included faculty, residents, fellows, and alumni.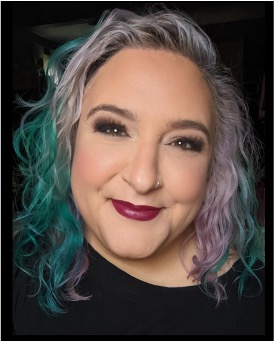 This year we were honored to welcome our keynote speaker Lindsay B. Demers, MS, PhD, Assistant Professor in the Department of Geriatrics and Director of Education Evaluation Core at Boston University School of Medicine. Dr. Demers spoke about "Mythbusting Medical Education." Dr. Demers conducts mixed-methods research with over 10 years of evaluation experience. Her quantitative expertise lies in the application of advanced regression techniques such as hierarchical linear modeling and structural equation modeling, the development of valid and reliable survey instruments, the creation of observation and scoring rubrics, and best practices for estimating inter-rater reliability. Her qualitative expertise is focused on the collection and analysis of interview data, specifically the assessment of fidelity of implementation and participation in education interventions.
The following awards were presented at the symposium:
Excellence in Medical Student Research Presentation Award 
Anvitha Sathya (BU Medical Student)
Excellence in Resident Research Presentation Awards 
Emily White, MD (PGY-2 Neurology Resident)

Thomas Ford, MD (PGY-4 Neurology Resident)

Anurag Sahoo, MD (PGY4 Neurology Resident)

William Spears, MD (PGY4 Neurology Resident)
Excellence in Research Poster Awards
Tourette Syndrome: An epidemiologic study examining prevalence among race and ethnic groups at New England's largest safety-net medical center – Gell-Levey, IM, Kirschenbaum, D, Patella, S, Lucas, D, Mabray, PD
Evaluating a Panel of Plasma Biomarkers in Reflecting White Matter Pathology on Magnetic Resonance Imaging – Isabella O'Shea, Gabriela De Gaspari, Madeline Ally, BA, Hugo Aparicio, MD, Henrik Zetterberg, MD, PhD, Kaj Biennow, MD, PhD, Nicholas J Ashton, PhD, Thomas Karikari, PhD, Yorghos Tripodis, PhD, Brandon Frank, PhD, Brett Martin, MS, Joseph N. Palmisano, MPH, MA, Eric G. Steinberg, MSN, Kate Turk, MD, Andrew E. Budson, MD, Neil W. Kowall, MD, Lee E. Goldstein, MD, PhD, Wendy Wei Qiao Qiu, MD, PhD, Thor D. Stein, MD, PhD, Ann C. McKee, MD, Robert A. Stern, PhD, Ronald Killiany PhD, Jesse Mez, MS, MD, Michael L. Alosco, PhD
Thank you to all of the presenters, research mentors, and attendees who made this Symposium a success. We look forward to seeing you at our future events!