The Seventh Annual Carlos S. Kase BU Neurology Research Symposium
On April 13th, 2021 the BU Department of Neurology held its Seventh Annual Carlos S. Kase BU Neurology Research Symposium. With social distancing restrictions still in place, the event was held virtually, and offered students and residents an opportunity to share their research. Dr. Shuhan Zhu welcomed the guests on behalf of the department. Dr. David M. Greer, Professor and Chair, thanked all the faculty, trainees and staff who have contributed to another successful academic year. In keeping with tradition, Dr Carlos Kase was also in attendance, he thanked the participants and guests for attending this annual event.
Highlights from this year included a keynote lecture "Research and Scholarly Activity: Building a Portfolio in Academic Medicine" by Ludy Shih, MD, MMSc, Associate Professor of Neurology at BU School of Medicine, Director of the Deep Brain Stimulation Program at BUMC and Director of Neurology Residency Research Track, and a poster presentation featuring research and scholarly work by our students, residents and fellows.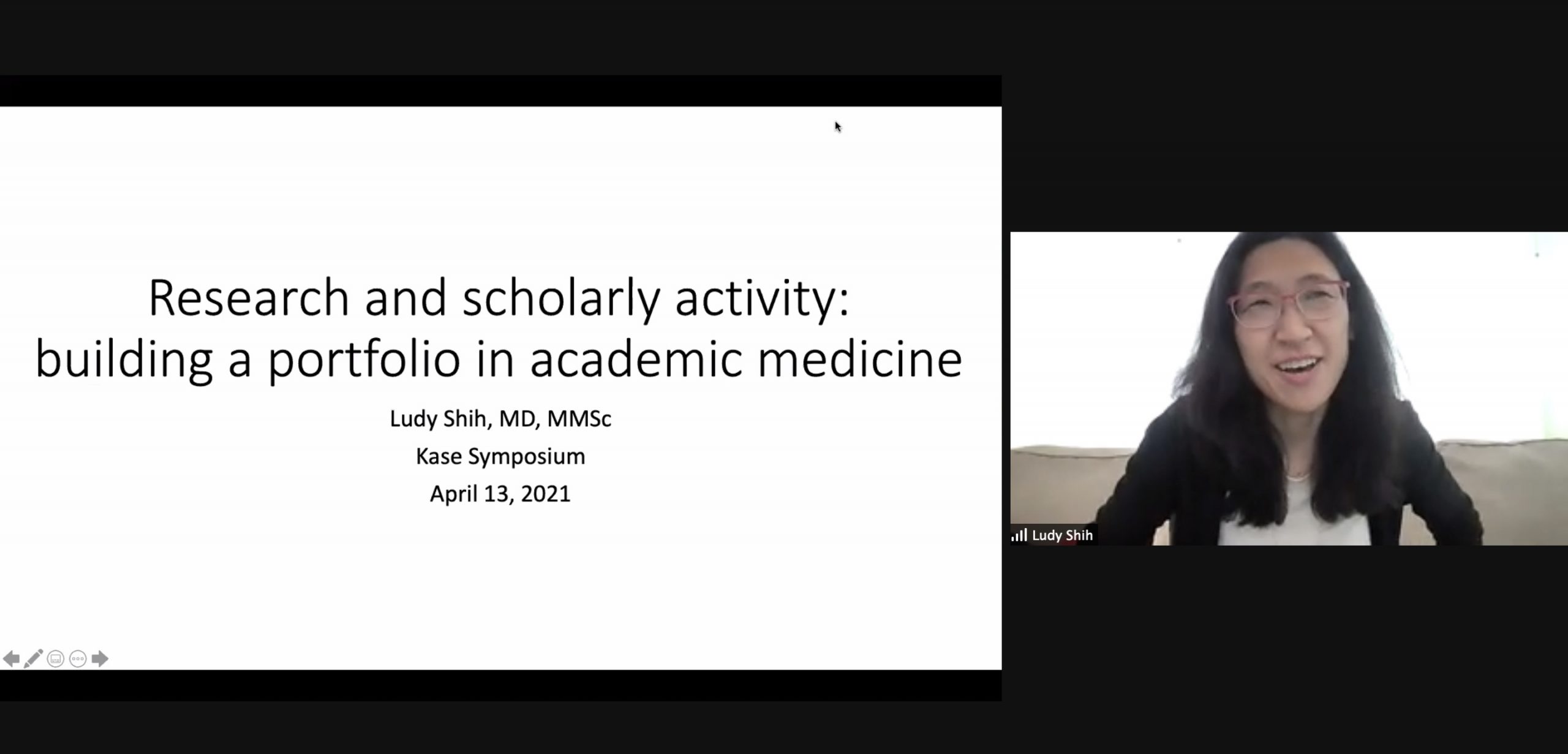 The following awards were presented at the Symposium:
Excellence in Resident Research Presentation Award

Thiago Santos Carneiro, MD ("Intravenous tPa for Acute Ischemic Stroke in Patients with COVID-19")

Excellence in Student Research Presentation Award

Adlin Pinheiro, MA ("Association of APOE-Ɛ4 Genotype with Enlarged Perivascular Spaces in the Framingham Heart Study")

Clinical Excellence Award

Thomas R. Ford, MD (PGY4 Neurology Resident)
Excellence in Research Poster Award 
Dylan Kirschenbaum ("Tourette Syndrome: An Epidemiological Study")
Sean Chan ("Region-specific diffusion-weighted imaging predicts neurological outcome in comatose post-cardiac arrest patients")
Thank you for attending and participating in our symposium, and we look forward to seeing you at our future events!