Dr. Anna Cervantes-Arslanian Receives June Distinguished Faculty of the Month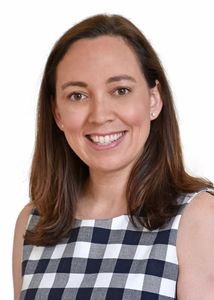 Dr. Anna M. Cervantes-Arslanian is an Assistant Professor of Neurology, Neurosurgery, and Medicine/Infectious Diseases at BUSM. She is the Clinical Vice Chair of the Neurology Department, Director of Neurocritical Care, and Director of Neuro-infectious Disease at Boston Medical Center. She is an active member of the critical care community at BMC and serves as Associate Director of the Surgical and Neurosciences ICU. She was the former director for the Comprehensive Stroke Center leading BMC to achieve TJC/AHA certification in 2018. Her research focuses on neurologic infections in the critically ill, neurologic complications of HIV, infectious endocarditis, and infectious causes of stroke.
A graduate of the Tufts University School of Medicine, she completed her internship in Internal Medicine at St. Elizabeth's Medical Center in Brighton, Mass., her residency in Neurology and fellowships in Vascular Neurology and Neurocritical Care at Boston Medical Center. She was also Chief resident in the final year of her Neurology residency training.
Dr. Cervantes-Arslanian is very much involved in teaching and mentoring students, residents and fellows. She teaches at every opportunity, through word and example. She has shown amazing leadership skills both as Clinical Vice Chair and Director of Neurocritical Care service. Her deep commitment to clinical education and high-quality patient care motivates her clinical practice, research, teaching and leadership activities.
Congratulations!