2016 Speakers
Keynote Speakers
Friday October 14th, 2016
Russell L. Rothman, MD, MPP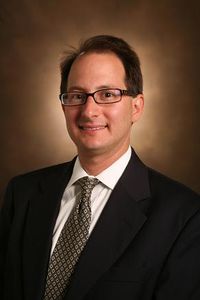 Dr. Rothman is a Professor of Internal Medicine, Pediatrics and Health Policy, and the Assistant Vice Chancellor for Population Health Research at Vanderbilt. He also serves as the Director of the Vanderbilt Center for Health Services Research and Chief of the Internal Medicine/Pediatrics Section. Dr. Rothman received his bachelor's and medical degrees from Duke University. During this time he also completed a master's in Public Policy (M.P.P) at the Sanford Institute of Public Policy at Duke. After this, Dr. Rothman remained at Duke where he completed a combined Internal Medicine and Pediatrics residency in 2000. From 2000 to 2002, he served as a Robert Wood Johnson Clinical Scholar at the University of North Carolina in Chapel Hill. In 2002, he joined the faculty at Vanderbilt. Dr. Rothman's current research focuses on improving care for adult and pediatric patients with diabetes, obesity and other chronic diseases. He has been funded by the NIH, American Diabetes Association, and other sources to examine the role of literacy and numeracy in patients with diabetes and obesity. He has been the Principal Investigator on over $35 million in extramural funding and has authored over 100 manuscripts. He is currently the Principal Investigator on several NIH funded studies addressing literacy and health communication in obesity prevention and diabetes.  He is also the Principal Investigator of the PCORI funded Mid-South Clinical Data Research Network which engages over 50 hospitals and 1,000's of ambulatory practices reaching patients across the nation. He is also PI of the new CMS funded Mid-South Practice Transformation Network which is engaging 4,000 clinicians in quality improvement. Dr. Rothman currently serves on the PCORI Health Disparities Advisory Board. Dr. Rothman also serves on the PCORI PCORnet Executive Steering Committee with is overseeing the development of a national network to support comparative effectiveness research and pragmatic clinical trials, with over $250 million dollars committed from PCORI to date. Dr. Rothman serves as the Co-Chair of the Steering Committee of the ADAPTABLE study, a $14 million dollar pragmatic clinical trial enrolling 20,000 patients to evaluate the optimal dose of aspirin in secondary prevention. He is also on the Board of Directors as Vice President for Research for the American Academy on Communication in Healthcare, and is the Chair of the 2015 International Conference for Communication in Healthcare. Rothman has served as a reviewer on multiple NIH study sections, including the NIH Special Emphasis Panel on Health Literacy and has been a Pfizer Visiting Professor in Health Literacy at several academic institutions. As Director of the Vanderbilt Center for Health Services Research, Dr. Rothman oversees a Center that engages over 140 faculty across the University engaged in over $50 million annual dollars of funded research related to health services research, implementation science, behavioral research, health disparities research, quality improvement research and other areas aimed at improving health outcomes.
Friday October 14th, 2016
Alicia Fernandez, MD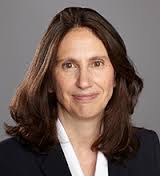 Dr. Fernandez is a Professor of Clinical Medicine at UCSF and an attending physician in the General Medical Clinic and the Medical Wards at San Francisco General Hospital. Her research focuses on health and health care disparities, and she is particularly interested in diabetes, Latino health, immigrant health, and language barriers. In addition to her research and clinical practice at San Francisco General Hospital, she is an active mentor of students, residents, fellows, and faculty. She has received several honors and awards, including the Arnold P. Gold Professorship for Humanism in Medicine. She has served as an advisor to the Robert Wood Johnson Foundation, The California Endowment, The National Quality Forum, The Commonwealth Fund, The American Medical Association, The American Board of Internal Medicine, and other organizations on projects focused on health care disparities, Latino health, and limited English proficiency populations. She was a standing member of the Agency for Healthcare Research and Quality (AHRQ) Health Care Quality and Effectiveness study section (2006-2010) and is currently a member of NIH Health Services Organization and Delivery (HSOD) study section. Most recently, Dr. Fernandez was appointed to the Board of Governors of the Patient-Centered Outcomes Research Institute (PCORI), and to the Institute of Medicine Roundtable on Literacy.
Thursday October 13th, 2016
L. Ebony Boulware, MD, MPH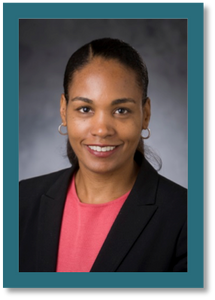 Dr. Boulware is a general internist, clinical epidemiologist and Professor of Medicine in the Duke University School of Medicine. She received her A.B. in English from Vassar College in 1991, her M.D. from Duke University in 1995, and her M.P.H. from the Johns Hopkins Bloomberg School of Public Health in 1999.  She has devoted her scholarship to improving quality and equity in the health and health care of patients affected by chronic illnesses such as chronic kidney disease, hypertension, and cardiovascular disease, and her research program seeks to improve health through practical strategies that are informed by patient and community needs. She has conducted numerous observational studies and clinical trials investigating patient, provider, health system, and policy influences on access to care and quality of care. Her work has been funded by the National Institutes of Health (NIH), the Agency for Health Care Research and Quality (AHRQ), the Patient Centered Outcomes Research Institute (PCORI), the Health Resources and Services Administration (HRSA), and foundations.  She serves as Chief of the Division of General Internal Medicine in the Department of Medicine at Duke, Director for the Duke Center for Community and Population Health Improvement, and she directs the Duke Clinical and Translational Science Award.
——————————————————————————————————————————————————————
Invited Speakers
Pre-Conference Workshop: Wednesday October 12, 6:30pm-8:00pm
Using a CBPR Approach with Health Literacy Research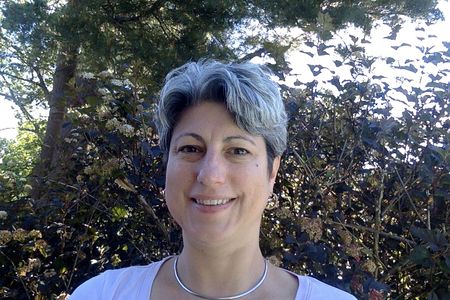 Janine Jurkowski, PhD, MPH researches social determinants of health disparities using a Community-Based Participatory Research Approach among women and their families, specifically focusing on low-income and disadvantaged women. Historically, Dr. Jurkowski has also worked with Latinos and people with disabilities. Dr. Jurkowski conducts intervention research with a focus on family-centered childhood obesity prevention in Head Start. Currently, she is working with Harvard School of Public Health on a scale up of her previous research; a randomized control trial that is also using CBPR to revise and implement the previous family-centered intervention in Head Starts throughout Boston, Cambridge, and Somerville, MA.  She has expertise in cross cultural survey methods and qualitative methods including focus group and Photovoice methodology. Dr. Jurkowski has worked with community partners in Upstate, NY and Chicago and now the Greater Boston area. She is also working on a CDC food pantry intervention evaluation project for the Schenectady Public Health Service. Dr. Jurkowski also trains researchers in Community-Based Participatory Research and Community-Engaged Research in the U.S. and the U.S. Virgin Islands. Dr. Jurkowski continues to partner with low-income communities in her research and as a part of her position as Associate Dean for Public Health Practice.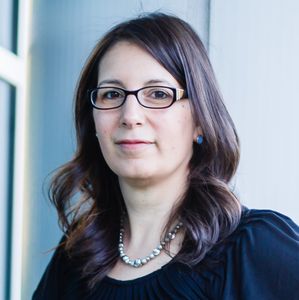 Jennifer Manganello, PhD is an Associate Professor at the University at Albany School of Public Health. She is a health communication scholar who incorporates theories, concepts, and methods from the fields of public health and communication. Her research focuses on health literacy as well as the effects of media on attitudes, behaviors, and policies that put young people (children, adolescents, young adults) at risk for negative health outcomes. She has applied a broad range of skills and methodologies (quantitative, qualitative, mixed methods) to conduct both primary data collection and secondary data analysis. She has published her work in journals such as the Journal of Health Communication, Public Health Management and Practice, Journal of Children and Media, and Public Health Nutrition. Before starting at UAlbany, Dr. Manganello was a Post-Doctoral Research Fellow at the Annenberg Public Policy Center, University of Pennsylvania, where she is currently a Distinguished Research Fellow. She earned her Ph.D. from the Department of Health Policy and Management at the Johns Hopkins Bloomberg School of Public Health.
————————————————————————————————————————————————————-
Invited Panel A: Thursday October 13, 10:30am-12:00pm
Using Technology to Increase Health Literacy, Reduce Readmissions, and Manage the Health of Populations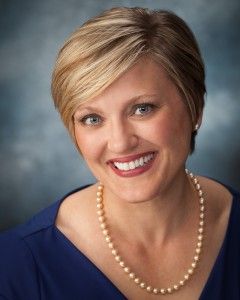 Kristin Jenkins, J.D., FACHE has been in the healthcare field since leaving her private law practice in 1997. She is President of the Dallas-Fort Worth Hospital Council Foundation and Senior Vice President of the Dallas-Fort Worth Hospital Council. She has served as a Tarrant County Assistant District Attorney and as a Senior Vice President of JPS Health Network in Fort Worth, Texas. Ms. Jenkins serves on the boards of the North Texas Regional Extension Center, the American Cancer Society and is Chair of the North Texas Accountable Healthcare Partnership's Health Information Exchange Steering Committee. She is past President of the North Texas Healthcare Compliance Association and the Tarrant County Young Lawyers Association. She also served on the Texas Hospital Association's Leadership Development Council and is a recipient of Modern Healthcare's "Up & Comer" Award.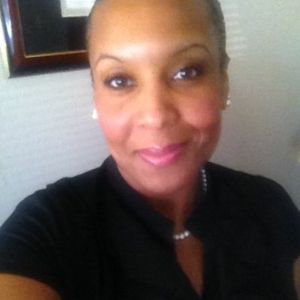 Crystee Cooper, DHEd, MPH, LSSGB, CHES has served in the healthcare industry as an advisor to hospitals, physicians, local government, and businesses for almost 20 years. Dr. Cooper currently serves as the Director of Health Services Research with the Dallas-Fort Worth Hospital Council Education and Research Foundation (DFWHC Foundation) and concurrently holds adjunct faculty appointment with the University of North Texas Health Science Center (UNTHSC) School of Public Health. Dr. Cooper holds a Doctorate of Health Education and Master of Public Health from A.T. Still University. She is certified in Lean/DFSS operations, health education, grants management and is a former National Institutes of Health (NIH) scholar with the University of Missouri, School of Medicine where she helped design the Graphics Assisted Learning Environment (also known as GALE) for clinical observation. Dr. Cooper is an avid philanthropist, community activist, and member of several boards, committees, and professional organizations.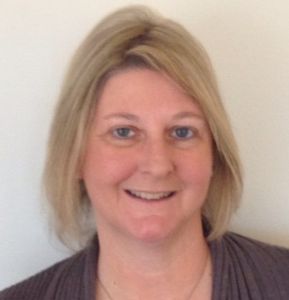 Patti Taylor has over 28 years' experience as a Registered Respiratory Therapist and 25 years as a Cardiopulmonary Department Director at a local hospital. Patti graduated with her Masters in Healthcare Administration from Texas Woman's University. Her commitment to patient safety and quality improvement led her to DFWHC Foundation to share her passion for patient safety and excellent quality care. In her free time she loves to spend it with her husband and their 4 legged children- three dogs, 1 cat and a horse. She also enjoys boating, four wheeling and snow skiing. Her bucket list includes visiting all 50 states- 4 more to go.

Sushma Sharma, PhD is the Director of Population and Public Health Research at the DFWHC Foundation. She is a scientific professional with 15 years of research experience in clinical and public health research, management, and academia. With her education and postdoctoral training in clinical research, she has considerable experience in community based programs for disease prevention and public health promotion interventions. She holds a Doctorate in Physiology and Biochemistry from India. Dr. Sharma was a selected Post-Doctoral Fellow for British Heart Foundation (UK). Under this fellowship did her 3 years post-doctoral training on Lipid Metabolism in Diabetes at The University of Oxford and The University of Reading, UK. After her post doctorate, Dr. Sharma worked for a European Union funded Cardiovascular and Diabetes Research Institute in Scotland.
————————————————————————————————————————————————————-
Invited Panel B: Thursday October 13, 10:30am-12:00pm
The role of health literacy in decreasing anxiety in healthcare: a patient-centered approach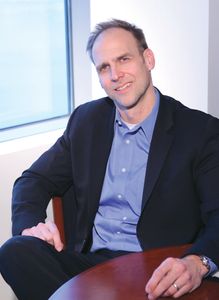 Michael Wolf, PhD/MPH is a Professor of Medicine and Learning Sciences, and Associate Division Chief – Research for General Internal Medicine & Geriatrics. He is a health services researcher and cognitive/behavioral scientist with expertise in health literacy, risk communication, medication safety and adherence. For the past 15 years, Dr. Wolf has studied health literacy-related issues, spanning the extent and association of limited literacy with various health outcomes, its meaning and measurement, and the development and testing of practical and scalable interventions to improve health communication, behavior, and subsequent health outcomes. He has served on multiple national panels on health literacy, aging, medication safety, drug labeling, and chronic disease self-management, and now actively lead numerous federal and private-funded studies pertaining to literacy skills, medication understanding, and adherence with colleagues across the country, Europe and Australia.  In 2004, Dr. Wolf founded and continues to lead Northwestern's Health Literacy and Learning Program (HeLP) – a joint entity linking the Schools of Medicine and Education. The mission of HeLP is to develop innovative strategies to support patients in promoting, protecting, and managing health. Working with educational researchers, psychologists, communication specialists, and patients, HeLP has developed and tested numerous print, web-based, and video education tools for chronic disease self-care, use of preventive services, among other topics.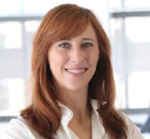 Geri Lynn Baumblatt, MA, is the Executive Director of Patient Engagement at Emmi, where she's worked with decision scientists, behavior change experts, patients, and clinicians experience to create multimedia and interactive voice response calls to empower patient to engage in their care and share in decisions. She regularly speaks and serves on health literacy, shared decision making, design and patient experience panels for organizations like AHRQ, Stanford Medicine X, the Institute for Healthcare Advancement, and the Center for Plain Language, and hosts an annual health literacy month blog series. She also serves as an Editorial Board member for the Journal of Patient Experience, advises for companies like Roobrik and Helpsy that strive to improve the experience of patients and family caregivers.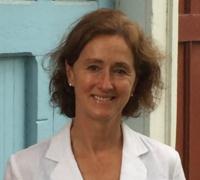 Christine Beer, PhD, is a health promotion researcher, a healthcare software application designer, and program director for The Conference Board's Health Leadership Council. Christine has conducted field research on health literacy in Myanmar and worked on health literacy research teams in Canada. Through her research, Christine explores how adolescents learn health literacy and strive to improve their health through online and face-to-face engagement with their communities.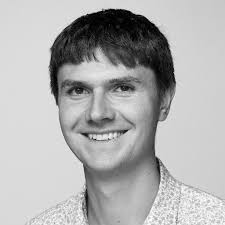 Samuel Smith, PhD is a Cancer Research UK Postdoctoral Fellow based at the Wolfson Institute of Preventive Medicine, Queen Mary University of London. He completed his PhD in Psychology under the supervision of Professor Jane Wardle and Dr Christian von Wagner at the Health Behaviour Research Centre, University College London. He completed a postdoctoral fellowship within the Division of General Internal Medicine, Northwestern University (Chicago, IL). In late 2016 he will join the Institute of Health Sciences at the University of Leeds as part of the Yorkshire Cancer Research University Academic Fellows scheme.
————————————————————————————————————————————————————-
Invited Panel C: Thursday October 13, 10:30am-12:00pm
Using Training Modules to Move Informed Consent to Informed Choice: Findings from Implementation at Four Hospitals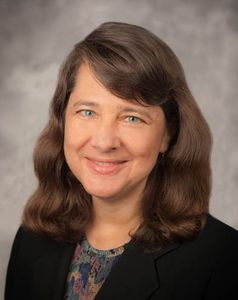 Cindy Brach, M.P.P., is a Senior Health Care Researcher at the Agency for Healthcare Research and Quality (AHRQ). She conducts and oversees research on health literacy, cultural and linguistic competence, quality improvement, Medicaid, and the State Children's Health Insurance Program. Cindy leads AHRQ's health literacy activities, coordinating the Agency's work in developing measures, improving the evidence base, and creating implementation tools. Cindy's health literacy projects have included the development of the AHRQ Health Literacy Universal Precautions Toolkit, CAHPS® Item Sets for Addressing Health Literacy, AHRQ Informed Consent and Authorization Toolkit for Minimal Risk Research, and the Patient Education Materials Assessment Tool (PEMAT). She serves on the Institute of Medicine's Roundtable on Health Literacy, where she led an effort to define the attributes of a health literate organization. Cindy is also AHRQ's point person for cultural and linguistic competence. Cindy has served on the National Project Advisory Committee to enhance the National Standards for Culturally and Linguistically Appropriate Services, on HHS' Language Access Steering Committee, and the DiversityRx National Advisory Group. In addition to overseeing the development of the TeamSTEPPS Limited English Proficiency (LEP) Module, Cindy recently commissioned and co-authored the new Re-engineered Discharge Toolkit to address the needs of diverse patients. Cindy's work on Medicaid and SCHIP notably includes overseeing the five-year evaluation of the CHIPRA Quality Demonstration Grant Program. She also led the Child Health Insurance Research Initiative (CHIRI™) a public-private partnership. Cindy has also worked on improving chronic care, overseeing the development of Integrating Chronic Care and Business Strategies in the Safety Net: A Toolkit for Primary Care Practices and Clinics, and co-authoring The Practice Facilitation Handbook: Training Modules for New Facilitators and Their Trainers.

Alrick S. Edwards, MPH, Senior Analyst, has over eight years of experience at Abt Associates, Inc.  He is project manager for the AHRQ Improving Hospital Informed Consent with an Informed Consent Toolkit project. He has broad experience in health policy work focused on service provision and quality improvement in a range of health care institutions. For Abt's Hospital Setting Health Care Innovation Awards (HCIA) project, Alrick served as a case study lead – developing an evaluation plan and implementing the qualitative evaluation for hospitals developing innovations to clinical care. He also served as data manager and an analytics lead for the Standardizing the Use of Antibiotics in Long-Term Care (SAUL) Study for the Agency for Healthcare Research Quality, managing data collection and analysis of the intervention to assess appropriate prescribing of antibiotics in nursing homes. He completed work for a Masters Degree in Public Health from University of North Carolina at Chapel Hill focusing on intervention methods, research methods, biostatistics, social epidemiology, and social/behavioral science theory.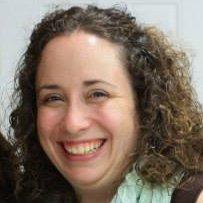 Katie Shradley, MS, RN, CVRN-BC has had the privilege of studying health communication in both practice and research over the past decade. She completed her Master's Degree in Advanced Public Health Nursing from the University of North Dakota in 2015, with a focus on health communication and health literacy. She currently serves in a large health system, focusing on Patient Engagement strategies.  She also enjoys time spent as a health literacy consultant for The Foundation for Enhancing Communities in Harrisburg Pennsylvania, and is pleased to participate in Pennsylvania's Health Literacy Coalition.  Katie focuses on highlighting and empowering the voice of the consumer in the healthcare industry.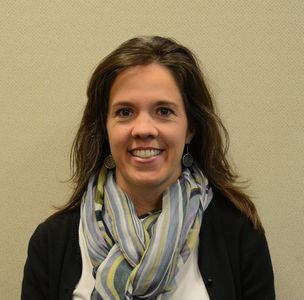 Sarah J. Shoemaker, PharmD, PhD, is a health services and implementation researcher with Abt Associates. Her research, publications, presentations and areas of interest include: health literacy; patient education; opioid use, abuse and misuse; care delivery models (e.g., team-based care, retail clinics, and pharmacist models); medication therapy management; primary care delivery and research; and medication safety and quality.  Dr. Shoemaker is leading an AHRQ-funded project to develop and test training modules for hospitals to improve their informed consent to treatment processes. In collaboration with Mike Wolf and Cindy Brach, she led the development and psychometric testing of the Patient Education Materials Assessment Tool (PEMAT), a reliable and valid instrument to assess the understandability and actionability of print and audiovisual patient education materials, funded by AHRQ. For that study the patient education capabilities of electronic health records were also examined; results were published in the RWJF annual Health IT report. Dr. Shoemaker was the PI on another study of factors affecting pharmacists' adoption and implementation of AHRQ health literacy tools (Shoemaker et al., 2013) and based on the findings developed a case study for a book chapter and with input from pharmacy faculty developed curricular modules titled, Advancing Pharmacy Health Literacy Practices Through Quality Improvement Curricular Modules for Faculty. Dr. Shoemaker is also an Adjunct Assistant Professor and instructor for a qualitative methods graduate course at the Massachusetts College of Pharmacy and Health Sciences.  She is a member of a federally-quality health center's Quality and Compliance Committee and serves on the Editorial Advisory Boards of three peer-reviewed journals and serves as a peer reviewer for many other health policy, health services, communication, methodological, clinical and pharmacy journals.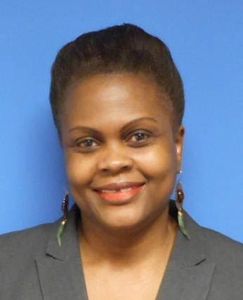 Salome Chitavi, PhD is a Project Director in the Division of Healthcare Quality Evaluation in the Joint Commission's Department of Health Services Research.   She has over fifteen years of experience in health services research including coordination of multiple research sites and evaluation of healthcare programs. Dr Chitavi has broad experience developing, disseminating and maintaining online education modules that offer CEs to healthcare providers. The modules are designed to help providers improve quality of healthcare and patient safety in multiple settings. She is the Joint Commission lead for the development and maintenance of the two modules: Making Informed Consent an Informed Choice: Training for Health Care Leaders designed to help hospital leaders transform informed consent into a process of achieving informed choice in their hospital; and Making Informed Consent an Informed Choice: Training for Health Care Professionals designed to provide health care professionals with essential strategies and tools for improving the informed consent process. Dr Chitavi also led the development of the Influenza Pandemic Preparedness and Response in Ambulatory Settings, a two hour course designed to help staff in ambulatory care settings to effectively respond to an influenza pandemic and Applying High Reliability Principles to the Prevention and Control of Infection in Long Term Care, a course designed to help healthcare providers in Long Term Care facilities learn about the principles of high reliability and discover how to take a systems approach to preventing errors related to infection prevention and control in long term care settings.
————————————————————————————————————————————————————-
Lunchtime Sessions: Thursday October 13, 12:15pm-1:45pm
NIH Grantspersonship: Opportunities to fund research and training in health literacy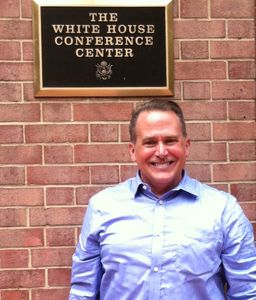 William N. Elwood, Ph.D. manages NIH's Basic Behavioral and Social Science Opportunity Network (OppNet), a trans-agency initiative to fund extramural projects that complement the basic extramural research NIH ICs fund on their own ($79-million/178 grants, FY2010 to date). Bill is OBSSR's expert on basic social-behavioral mechanisms and processes, community-based (participatory) research, cultural and communication processes, health literacy and numeracy, and minority heath issues. Before joining NIH, Bill conducted community-based research throughout the United States and Mexico on healthcare delivery, mental health, substance abuse, family health and wellbeing, public housing-based initiatives, and STD/HIV-prevention. Dr. Elwood has received multiple NIH Director's awards and two national awards for, respectively, research book and applied research article of the year.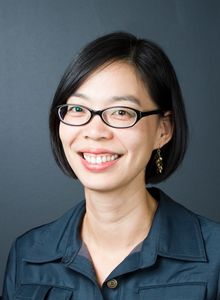 Wen-Ying Sylvia Chou, PhD, MPH is a Program Director in the Health Communication and Informatics Research Branch (HCIRB) of the Behavioral Research Program (BRP) at the National Cancer Institute (NCI). Her research interests include technology and health, patient-provider communication, health disparities, and mixed methods research. She has conducted a number of multidisciplinary research projects on the role of new technologies and social media in health and health care. Dr. Chou leads NCI's funding initiatives and research portfolio on the changing communication landscape and impact on cancer control. She is a graduate of the NCI Cancer Prevention Fellowship Program and holds a MS and PhD in Linguistics from Georgetown University and MPH from UC Berkeley.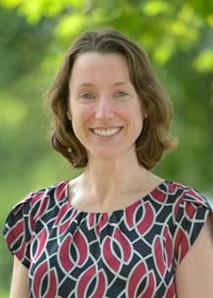 Jennifer Villani, PhD, MPH is a Senior Health Science Policy Researcher in the Office of Disease Prevention (ODP) within the Office of the Director at the National Institutes of Health (NIH). She conducts a wide range of research activities to advance disease prevention. At present, she is developing and testing a new method for portfolio analysis that utilizes machine learning to characterize NIH awards based on a taxonomy for prevention research. In addition, Dr. Villani is identifying knowledge gaps in prevention science, examining the NIH research portfolio, and collaborating with NIH ICs to promote a research agenda that addresses these needs. Dr. Villani is also the primary NIH representative to the Healthy People 2020 Federal Interagency Workgroup.  She oversees and coordinates NIH participation in the development and evaluation of the Healthy People initiative.
Alan VanBiervliet, PhD, National Library of Medicine
Karen C. Lee, MD, MPH, Eunice Kennedy Shriver National Institute on Child Health and Human Development
Kesi Williams, MPH National Institute on Minority Health and Health Disparities
————————————————————————————————————————————————————-
Special Interest Group: Pearls, pitfalls and perils of publishing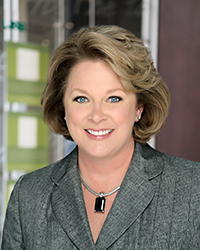 Joy P. Deupree, PhD, RN, WHNP-BC is Director of Profesional Development and an Assistant Professor at the UAB School of Nursing where she serves as a consultant for research and doctoral studies with a focus on promotion of health and healthcare for underserved and vulnerable populations and for 15 years has taught an interprofessional Health Literacy elective. Dr. Deupree established the Alliance of International Nurses for Improved Health Literacy in 2012; the mission of the organization is to advance the health literacy research agenda by nursing to establish successful interventions; improve quality of patient care for low literate populations; and to promote educational standards for nurses who care for low literate populations.  In 2015, as a gubernatorial appointee to the Alabama Health Care Improvement Task Force, Dr. Deupree garnered support for the establishment of the Health Literacy Partnership of Alabama as established by Executive Order of the Governor in 2016 and serves as the Chair of the Partnership. Previously, Dr. Deupree earned a master's degree in women's health nursing, and a BSN from UAB School of Nursing, Birmingham, Alabama. She earned her PhD for Health Promotion/Health Behavior in 2011 via a joint program from the Schools of Public Health and Health Education at UAB and the School of Human Studies at the University of Alabama, Tuscaloosa, Alabama.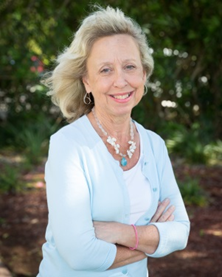 Cathy Meade, PhD, RN is a "community-minded researcher," and Senior Member in Moffitt Cancer Center's Division of Population Science, Health Outcomes and Behavior Program. She is a leader in the field of health disparities, health literacy, and cancer communications, and interested in the role that culture and literacy play in the development and design of behavioral interventions.  She was one of the first nurse investigators to conduct studies in the area of patient understanding and health literacy whereby mismatches were identified between a patient's reading level and the reading level of health information. She has led a wide variety of education, training and research activities at the cancer center, including the Tampa Bay Community Cancer Network (TBCCN), a network of over 28 community organizations, that work together to address critical access, education, and prevention issues among medically underserved populations. She has been involved in myriad projects that span cancer prevention to survivorship, and which have brought information, services and scientific advancements back to the community.  For example, studies that aim to increase: colorectal cancer screening uptake in community centers; further community members' understandings about biobanking, evaluate utility of patient navigators in cancer care; improve smoking cessation among dual users of tobacco; reduce post-treatment cancer-related fatigue for patients with CML using face-time,determine value of a stress management program for Latinas starting chemotherapy; and improve Hispanic farmworker knowledge and Pap uptake using ambassadora (Embajadoras de Salud Entrenamiento),to name a few.
————————————————————————————————————————————————————-
Special Interest Group: Health Literacy Measurement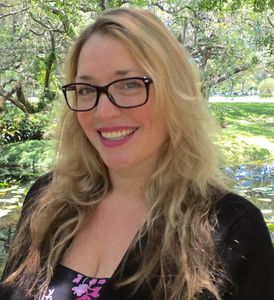 Jolie Haun, PhD, EdS is the Co-Core Director for Implementation & Dissemination at the HSR&D Center of Innovation on Disability and Rehabilitation Research at the James A. Haley VA Hospital in Tampa, FL. Dr. Haun is also an Affiliate Assistant Professor at the University of South Florida in the College of Public Health, Department of Community & Family Health. Dr. Haun's program of research focuses on advancing the science of health communication through meeting the communication needs of patients and providers through assessment and innovative strategies, including screening tools and eHealth based interventions. Dr. Haun's previous work validated a brief four-item health literacy screening tool, now known as the BRIEF. Dr. Haun and colleagues have previously published on health literacy measurement variation, inventories of available tools by population and health topic, and associations between health literacy level and cost. Currently, Dr. Haun is developing implementation strategies to support eHealth adoption among diverse patient populations and clinical care providers.  Dr. Haun continues to advance her program of research in identifying and responding to the health communication and health literacy needs of patients and their providers.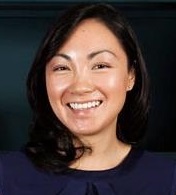 Tam H. Nguyen, PhD, MSN/MPH, RN, is an Assistant Professor at the Boston College Connell School of Nursing, and a Nurse Scientist at Massachusetts General Hospital.  Her research focuses on the prevention of cardio-metabolic diseases such as diabetes and high blood pressure among Asian Americans.  Other areas of research interest include engaging in community-based participatory research, working with vulnerable/hard to reach populations, understanding the impact of health literacy on patient outcomes, and scale development/psychometrics.  She received her PhD from the Johns Hopkins University School of Nursing.
————————————————————————————————————————————————————-
Special Interest Group: Infusing Health Literacy Principles into Cultural Communication – What's Being done to meet the health needs of minorities?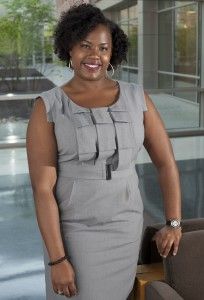 Jovonni Spinner, M.P.H, C.H.E.S graduated from Emory University with a Master's in Public Health and from Virginia Commonwealth University with a Bachelor's of Science in Biology. She is a seasoned public health professional with over ten years of experience and a breadth of knowledge ranging from public health program design, implementation, and evaluation; health policy; health communications; and health promotion and education.  In her current role as a Public Health Advisor, she provides oversight for FDA's Office of Minority Health's Outreach and Communications Program. This program consists of engaging diverse stakeholders through electronic platforms and interpersonal interactions to raise awareness on health topics disproportionately affecting minorities. This includes using social media to communicate plain language messages to consumers, establishing cross-sector collaborations to leverage resources, hosting lectures with recognized thought leaders, webinars to train stakeholders, translating materials, and developing consumer-driven health education materials. In her previous roles, she has worked at the National Institutes of Health/National Heart, Lung and Blood Institute where she managed the Community Health Worker Health Disparities Initiative, which aims to reduce health disparities through community education and training; the National Vaccine Program Office providing health policy guidance to senior leaders on vaccine supply and finance policy issues; and also served as the Director for Virginia's Vaccines For Children Program which provides vaccines for Medicaid eligible populations for the entire state of Virginia.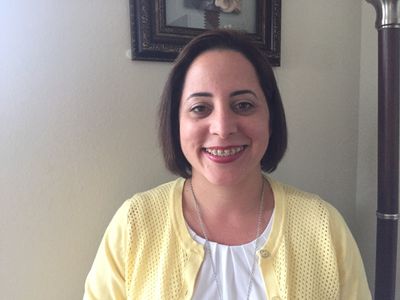 Cariny Nuñez, M.P.H, C.R.M is a Public Health Advisor with the Office of Minority Health. Cariny is part of the Outreach & Communications team and oversees the implementation of the Language Access Plan for FDA. She also leads the Language Access Plan Steering Committee. Before joining OMH, Cariny worked as a Public Affairs Specialist with the Office of Communication and Quality Program Management / Office of Public Affairs and Editorial Services Branch. She planned and developed outreach activities among local industries, consumer and minority groups, stakeholders, academia, tribal communities and other government agencies. Before joining FDA, Cariny worked for the Healthy Start Coalition of Miami-Dade and the YWCA-Miami. Cariny earned a master degree in Public Health and two post graduate certificates in Health Promotion and Disease Prevention and Healthcare Risk Management from Florida International University (FIU) in Miami, Florida. She has Bachelor's Degree in Science, Pre-Med from Interamerican University, Puerto Rico. Currently, she's a Doctoral candidate in Public Health at Walden University, Minneapolis, Minnesota.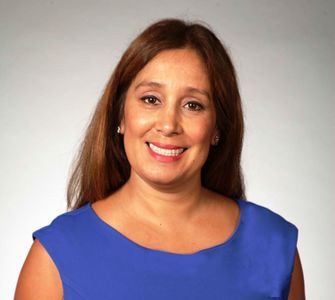 Gloria Sánchez-Contreras, MA (FDA) – Ms. Sánchez-Contreras is the national Spanish-language spokesperson and communications lead at the U.S. Food and Drug Administration (FDA).  In this role, she manages Spanish-language communications across FDA and works to "transcreate" culturally and linguistically educational materials and messages for Latinos in the U.S. She also supports communications for the FDA Latin America office and in other languages. In this role, Ms. Sanchez-Contreras answers Latino and multicultural media requests on a variety of FDA subjects and manages web content for the Spanish-language home page, consumer articles and press releases, as well as the social media channels. In her 22 years of communications experience, Ms. Sanchez-Contreras has served as an advisor for specialty media outreach for the Office of the Assistant Secretary for Public Affairs at the U.S. Department of Health and Human Services and as a bilingual public information specialist for the Centers for Medicare and Medicaid Services and the North Carolina Department of Health and Human Services. Before her government career, Ms. Sánchez-Contreras worked as a journalist for several print publications and broadcast news organizations. Ms. Sanchez-Contreras, a native from Mexico City, received her MA in Digital Journalism and Public Affairs from American University and her BA in Radio, Television and Motion Picture from the University of North Carolina at Chapel Hill.
————————————————————————————————————————————————————-
Invited Panel D, Thursday October 13, 4:00-5:30pm
Mastering oral communication skills to narrow the health literacy divide: Are we teaching, and evaluating health professions learners to meet our goals?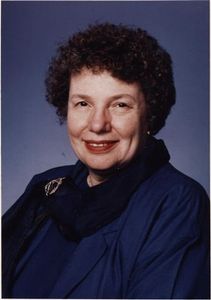 Joanne G. Schwartzberg, MD is a Clinical Assistant Professor of Preventive Medicine and Community Health at the University of Illinois' Chicago College of Medicine and an Adjunct  Assistant  Professor in General Internal Medicine and Geriatrics at Northwestern University Feinberg School of Medicine.  Dr. Schwartzberg is a past-president of the Institute of Medicine of Chicago, the Illinois Geriatrics Society, and the American Academy of Home Care Physicians. Dr. Schwartzberg served as co-chair of the Illinois Delegation to the 1995 White House Conference on Aging, Caucus on Health and Social Services. She also served on the Advisory Committee of the 2005 White House Conference on Aging. From the start of her career, as a founder of the first multidisciplinary not-for-profit home health agency in the Midwest to her 22 years as Director of Aging and Community Health at the AMA to her current work at ACGME on evaluating the interprofessional educational programs and practices offered through residency programs across all specialties, Dr. Schwartzberg has successfully advocated for and created programs to improve the quality of health care for older Americans. At the AMA, she directed initiatives on medical education and geriatric competencies, practice management and geriatric care by design, older driver safety, medical management of the home care patient, health literacy, safe communication, and patient self-management. Dr. Schwartzberg received the David H. Solomon Distinguished Public Service Award from the American Geriatrics Society on May 3rd, 2013.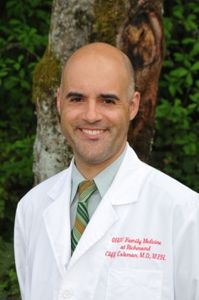 Cliff Coleman, MD, MPH is an Assistant Professor in the Department of Family Medicine at OHSU, where his clinical interests include healthcare for medically complex individuals and underserved populations. Dr. Coleman is a national expert in the field of health literacy. His research and teaching focuses on improving health literacy and clear communication training for healthcare professionals. In 2010 he was the principle investigator on a national consensus study to identify a comprehensive set of health literacy educational competencies for healthcare professionals. Cliff is a practicing physician and faculty member at the Oregon Health & Science University (OHSU) School of Medicine, where he is responsible for the curriculum on health communication, professionalism and ethics. In 2014, at OHSU, he developed and implemented the first known health professions curriculum which integrates health literacy teaching as a running thread throughout the pre-clinical training years. Other interests include improving medical education for culturally responsive care.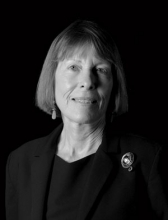 Alice M. Horowitz, PhD, is a Research Associate Professor in the Behavioral and Community Health in the School of Public Health, University of Maryland.  She was a senior scientist, National Institute of Dental and Craniofacial Health (NIDCR), National Institutes of Health (NIH).  Dr. Horowitz has extensive work in dental caries prevention and early detection. She also has developed numerous surveys on the subject. Dr. Horowitz was instrumental in initiating the need to address health literacy in dentistry and was one of the authors of the first NIH Program Announcement addressing health literacy. She also organized the NIDCR's workshop on oral health literacy and co-authored the findings. She served as the NIH lead for the Healthy People 2010 Oral Health Chapter and worked on Healthy People and Healthy People 2020. Dr. Horowitz was a primary architect of the Maryland State Oral Cancer Prevention and Early Detection coalition. She initiated both state and national research on what health care providers and the public know and do about oral cancer prevention and early detection. She served on the recent Institute of Medicine's panel, Advancing Oral Health in America. She has published over 125 scientific papers and book chapters.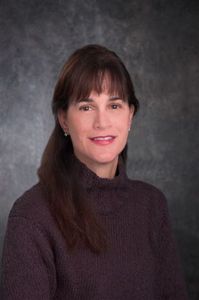 Laura K. Noonan, MD is the Director of the Center for Advancing Pediatric Excellence (CAPE) in the Department of Pediatrics at Levine Children's Hospital (LCH) at Carolinas Medical Center (CMC). In addition to her educational role on the faculty, she continues to practice medicine in the ambulatory, inpatient, and newborn nursery settings. For the last 16 years her focus has been on health care Quality Improvement methodology and framework across the care continuum.  She teaches courses in QI methods to healthcare providers at the local, regional, and national levels.  She is currently involved in either QI teaching or coaching roles for a variety of state and national collaboratives and grants. Dr. Noonan also has extensive experience teaching and advising about health literacy.  She was the Collaborative Director for Carolinas HealthCare System's QI-based health literacy initiative for 24 facilities across the third largest non-profit healthcare system in the US.  She continues to co-chair the Health Literacy Council as the system works to become a health literate organization.
————————————————————————————————————————————————————-
Invited Panel E: Friday October 14, 10:00am-11:30am
Health literate hospitals: meeting the needs of patients and caregivers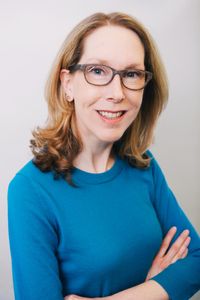 Jennifer Innis, PhD NP recently completed her PhD at University of Toronto's Institute of Health Policy, Management & Evaluation where she focused on the use of health literate discharge practices, discharge practices that are based on Project RED and that meet the health literacy needs of patients and families. She is a nurse practitioner and works with the trauma & neurosurgery program at St. Michael's Hospital in Toronto.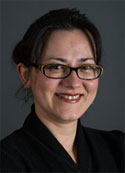 Elina Farmanova, PhD(c) is a health systems researcher and a quality improvement specialist; she works closely with teams of healthcare and other professionals across Canada and the U.S. to introduce incremental improvements in the organization and delivery of healthcare services. Elina supports her work with an extensive knowledge and more than ten years of applied health systems research experience with a particular focus on primary healthcare, provision of mental health services and organizational health literacy. Her work included extensive evaluation and improvement projects and programs across the continuum of care related to producing positive health outcomes for individuals and communities. Elina has a background in life sciences from Azerbaijan State University and the Washington University in St. Louis, and is currently working to complete her doctorate in population health with the University of Ottawa.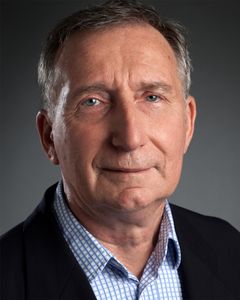 Jürgen M. Pelikan, PhD is Professor emeritus for Sociology at University of Vienna (Austria) and Director of the WHO Collaborating Centre for Health Promotion in Hospitals and Healthcare (www.hph-hc.cc/) at the Austrian Public Health Institute (Gesundheit Österreich GmbH), Vienna (Austria) (www.goeg.at).  He is also Adjunct Professor at Griffith University, Brisbane (Australia) and a member of the Editorial Board of Health Promotion International, a former President of the European Society of Health and Medical Sociology and a former member of the BoT of IUHPE. He was influential in initiating and shaping concept development, implementation and evaluation of the international Health Promoting Hospitals network. He is interested in linking health promotion with salutogenesis, quality management and sustainability. He also was involved in projects of Healthy Cities and Healthy Schools and has a special interest in theory and practice of the settings approach and in a social science theory of positive health and illness. As Director of the EU-Project Migrant Friendly Hospitals – An European Initiative to Promote Health and Health Literacy for Migrants and Ethnic Minorities, he got interested in health literacy and helped to initiate the Health Literacy Survey – Europe ( http://www.health-literacy.eu), where he was a member of the steering group and responsible for its data analysis and reporting. He also was a principal investigator in the EU FP7 Project on Diabetes Literacy. In Austria he directed projects on health literacy of adolescents and of migrants and on health literate hospitals. He is a co-editor of WHO´s Health Literacy the solid facts (2013).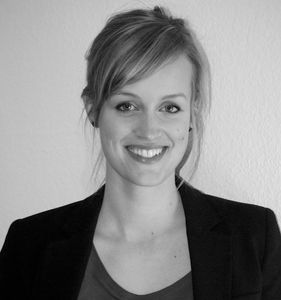 Sarah Halbach, MSc. After completing her master's degree in health economics Ms. Halbach started her scientific career in health services research and medical sociology at the University of Cologne in 2014. Since then she has also been working on her doctoral thesis on the topic of health literacy in breast cancer patients. Since 2016 she is a research associate at the University of Bonn at the center for health communication and health services research at the clinic for psychosomatic medicine and psychotherapy. Her research focuses on health literacy, health services research, patient-provider-communication in oncology and psychosocial needs in breast cancer patients.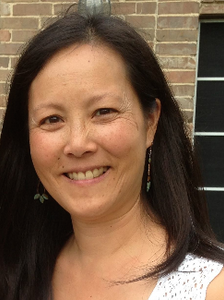 Carol Howe, PhD RN CDE is an Assistant Professor in Nursing at Texas Christian University.  Her research focuses on health literacy and communication in diabetes education.  Her recent research includes an evaluation of Spanish language hypertension and diabetes patient education materials, a qualitative study on parent-provider communication, and a mixed methods study examining the relationship between parent health literacy and parent-diabetes educator communication.  Dr. Howe's research interest in health literacy and patient education builds upon her 22 years as a clinical nurse specialist, a diabetes educator, and as writer/editor of patient education materials.   Dr. Howe is currently completing a study on diabetes educators' pedagogy and use of clear communication techniques in diabetes self-management education programs.
————————————————————————————————————————————————————-
Invited Panel F: Friday October 14, 10:00am-11:30am
Health Literacy From Policy To Practice – A Sample Research And Implementation Approach In Turkey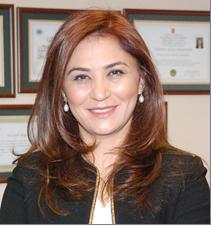 Nur BARAN AKSAKAL, MD a Medical Doctor from Hacettepe University Faculty Medicine (English branch) in 1997 studied as a research assistant in several areas of Public Health and Preventive Medicine in Gazi University Department of Public Health between 1997 and 2001, became a Public Health Specialist in 2001. She worked in Ministry of Health of Turkey, as a Public Health Specialist and Unit Head mainly on Communicable Diseases and Immunization for two years. Since early 2004, she has been continuing her academic investigations and studies in Gazi University Department of Public Health, had a masters degree in Environmental Medicine in 2009 and became an Full Professor in 2014. She is the acting Head of the Department since 2015. She has worked as a Technical Officer in WHO-Euro Office in Copenhagen, Denmark in 2006 in Vacine-Preventable Infections Unit. She has also worked for WHO-EURO on immunization-related areas mainly on training of health professionals [Mid-Level Manager (MLM) Trainings on Immunization], introduction of new antigens, and Adverse Events Following Immunization surveillance system as a consultant. She worked as the Head of Institute of Health Sciences in her university between Aug 2012- Aug 2013. Mrs Aksakal has many publications, articles in international and national journals and lectures in pre and post-graduate courses and trainings in the field of Public Health mainly on communicable diseases and immunization, environmental health, injuries and violence, biostatistics and epidemiology. She is recently one of the researchers conducting a nation-wide Health Literacy Project.
Secil OZKAN, MD graduated from Ankara University Faculty of Medicine and began to work in Central Health Center of Yusufeli, Artvin in the same year. She completed Career Education in Gazi University, Faculty of Medicine, Department of Public Health in 1999. Since 1999, she worked as Head of Department of Health Centers in Primary Health Care Services General Directorate of Ministry of Health for a period of one year. She completed master degree in the field of ''Educational Administration and Supervision'' in Gazi University in 2002.  She worked as an Academician in Gazi University, Faculty of Medicine, Department of Public Health for a period of four year since 2000.  While in 2006 Şeçil ÖZKAN, who worked as Assistant Professor Doctor between 2004 and 2006, continued her duty as Associate Doctor, in 2011 she continued his duty as a Professor Doctor in the same university.  Between 2010 and 2013 she carried on the duty as Institute Board Member in Gazi University, Institute of Health Sciences and Head of Discipline of Demographics and Epidemiology of Accidents and as Assistant of Chief Coordinator of Faculty of medicine. Mrs. ÖZKAN, who was assigned as Advisor of Rector in Gazi University in 2012, was President of the Ethics Commission and was also a member of education commission in Gazi University in 2013. Mrs. ÖZKAN, who carries out a duty of membership and directorship  in various associations and non-governmental organizations which are active on public health, has many articles published  in national and international refereed journals, notifications presented in national and international scientific meetings and awards. Mrs. ÖZKAN, who took in charge with projects, trainings and meetings carried out by Gazi University and Ministry of Health, she was thesis advisor while she was giving lectures at the undergraduate and graduate levels. She had been working as a president of Public Health Institution, Ministry of Turkey between December, 2013 and February, 2015. Currently, Prof. Ozkan is a faculty of Gazi University, Faculty of Medicine, Department of Public Health, and also a "Member of Health Politics Council, Ministry of Health of Turkey".
Kagan KARAKAYA, MD graduated from Erciyes University Medical Faculty on 1993 and assumed the title of medical doctor. From 1993 to 2004 I performed as both physician and director in several agency and institutions. After that I served in Ankara Provincial Health Directorate as Branch Manager from January 2004 to April 2005. In April 2005 I was assigned to General Directorate for Health Promotion as the head of newly founded several departments (Family Medicine, Tobacco Control and Additive Materials Prevention, Health Promotion) which I was one of the key founding figures. I am still assigned General Directorate for Health Promotion as the Head of the Department of Health Promotion. During my time in General Directorate I also undertook a program of Health Institutions Management in Anadolu University which I finished in 2010, then in 2013 I finished program of Jurisprudence in Anadolu University and also Masters Degree of Business (Health Institutions Management) in Turkish Aeronautical Association University. Beside working and studying I also involved researching, writing and editing several books about Public Health, Health Literacy and Health Promotion and have presented in conferences about similar topics at home and abroad. Apart from travelling and reading, I am a fan of NBA.
————————————————————————————————————————————————————-
Workshop, Friday October 14, 10:00am-11:30am
Creating a Vision for Health Literacy's Future: The Research Agenda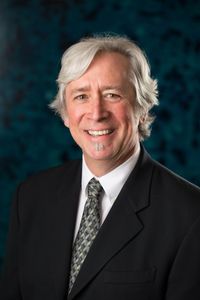 Michael Villaire, MSLM, is Chief Executive Officer for the Institute for Healthcare Advancement, a nonprofit healthcare public charity dedicated to empowering people to better health, with an emphasis on health literacy.  Michael produces the Institute for Healthcare Advancement's annual Health Literacy Conference.  He has written numerous articles and lectures nationally on health literacy. He is co-author of the textbook, Health Literacy in Primary Care: A Clinician's Guide and the easy to read self-help health book, What To Do When Your Child Is Heavy. He is adjunct faculty at Brandman University, where he teaches a health literacy course for the Master of Science in Health Risk and Crisis Communication program. His background includes 20 years as an editor in healthcare publishing, including peer-reviewed journals in nursing, hospital publications, physician news magazines, and an online healthcare portal experiment.  He has helped redesign and launch several medical and nursing journals, and managed the development of a multimedia, interactive curriculum in critical care.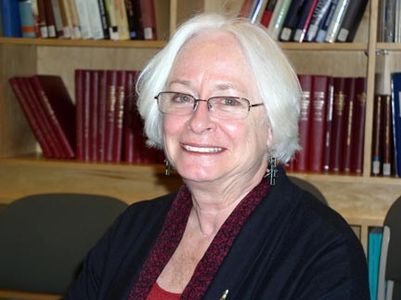 Rima Rudd, ScD has been a member of the faculty in the Department of Social and Behavioral Sciences for over 25 years. In the mid-1990s she began to focus her teaching as well as her research studies, on health literacy with an emphasis on health disparities and literacy related barriers to health information, health programs, and health care. A founder of and leader in health literacy studies, Dr. Rudd drafted the first national call to action, served on the original Institute of Medicine Health Literacy Committee, and has written and contributed to multiple health policy reports, white papers, and research studies. She currently serves on the institute of Medicine Round Table on Health Literacy and is engaged in research and policy projects in the US, Europe, New Zealand and Australia. Rima Rudd is a founder of and a leader in the burgeoning field of health literacy studies and has won multiple awards for her contributions.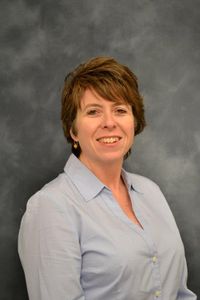 Cynthia Baur, Ph.D., is the Senior Advisor for Health Literacy and the senior official for the Plain Writing Act, Office of the Associate Director for Communication, Centers for Disease Control and Prevention (CDC), U.S. Department of Health and Human Services (HHS).  She chairs the CDC Health Literacy Council and manages the agency's health literacy web site and blog. Also, she was one of the developers of CDC's Clear Communication Index and CDC's online health literacy training courses for health professionals. She is a frequent speaker and teacher at professional conferences, webinars, in-person training sessions, and university courses. She is a co-chair of the HHS Health Literacy Workgroup and co-chair of the Healthy People 2020 Health Communication and Health Information Technology Workgroup. She is the lead editor of the National Action Plan to Improve Health Literacy and CDC's health literacy action plan. She has developed a first-ever health literacy module for the national Behavioral Risk Factor Surveillance System (BRFSS) survey so that states can collect population-based data. She was the HHS liaison to the U.S. Department of Education to develop the novel health literacy component of the 2003 National Assessment of Adult Literacy.
Julie McKinney moderates the online Health Literacy Discussion List for the Institute for Healthcare Advancement (IHA), and has worked as a consultant on a variety of health literacy projects for the past 17 years. Her focus is on resources and training for teachers, health educators, and communities, and also on enhancing collaboration between the fields of adult literacy and health care. She has developed health literacy resource collections in print and online, and written health literacy curricula for different audiences. Julie also does freelance re-writing and design services for plain language health materials.
————————————————————————————————————————————————————-
Invited Panel G: Friday October 14, 12:30pm-2:00pm
Health Promotion through Strategic Communication Design: Creating Patient-Centered Health Messages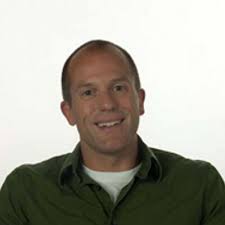 Michael Mackert, PhD. Dr. Mackert's research focuses primarily on the strategies that can be used in traditional and new digital media to provide effective health communication to low health literate audiences. He is Deputy Director of The University of Texas Center for Health Communication and Associate Professor in the Stan Richards School of Advertising & Public Relations.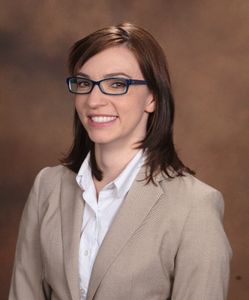 Sara Champlin, PhD is an Assistant Professor of Advertising at the University of North Texas (PhD, The University of Texas at Austin). Her research involves understanding the factors that impact how and why patients seek information about health topics across platforms (interpersonally, online, through traditional media). Dr. Champlin applies a social marketing approach to her research, using strategic communication and persuasion to encourage patients to engage with health information. Her previous work in this area explores patient involvement with health materials through the use of eye tracking technology. Additionally, she continues to work in the area of health literacy to further the conceptualization and operationalization of this topic through mixed-methods research; her dissertation focused on determining the skills that patients of adequate and less than adequate health literacy levels perceive as necessary to find health information.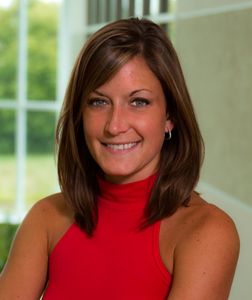 Allison Lazard, PhD. is an Assistant Professor at the University of North Carolina Chapel Hill. Her research revolves around a core interest in how visual design influences message perception and engagement. In our digital environment, individuals encounter visual messages at unprecedented rates. Specifically, my research interests focus on how visual and interactive design influences health and science communication by identifying the role of visual and interactive design, in strategic communication, that aid in favorable message evaluations, message engagement, and positive health outcomes.
————————————————————————————————————————————————————-
Invited Panel H: Friday October 14, 12:30pm-2:00pm
Health Literacy in the context of Medication Use: Examining the Role of Pharmacist and Pharmacy tools to support health literacy and the communication of medication information for acute and chronic diseases.

Régis Vaillancourt, OMM, CD, B. Pharm, Pharm D, FCSHP, FFIP is currently the Director of Pharmacy at the Children's Hospital of Eastern Ontario. Dr. Vaillancourt received his Bachelor of Pharmacy from the University of Laval in 1983, his hospital pharmacy residency certificate from the National Defense Medical Center (in affiliation with University of Toronto) in 1987, and his Doctor of Pharmacy from the University of Toronto in1995. He is currently the Vice-President of the Ontario College of Pharmacy, the President of Pharmacists without Borders-Canada, and a Surveyor for Accreditation Canada since 2002. Dr. Vaillancourt's dedication to the pharmacy profession has been recognized locally, nationally and internationally through numerous awards and appointments.  In 2004 the Canadian Pharmacists Association named him the Canadian Pharmacist of the Year.  In addition to pharmacy related accolades, he was awarded the Order of Military Merit by former Governor General, Adrienne Clarkson. For the last 8 years, Dr. Vaillancourt has worked closely with physicians to develop infographic-based medication calendars, disease management plans and drug instructions for their patients with low health literacy. With the support from partners such as the International Pharmaceutical Federation, Pharmacist Without Boarder – Canada and CHEO, he developed innovative and validated tools to support healthcare professionals in counselling their most vulnerable patients. In collaboration with FIP, he also developed and implemented a standalone pictogram software available free of charge that allows healthcare professionals to create illustrated medication calendars and instructions sheets in different languages for their patients.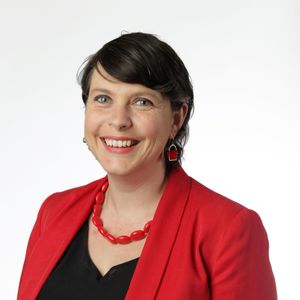 Rebekah Moles is a senior lecturer from The Faculty of Pharmacy, University of Sydney. Rebekah has worked in both hospital and community practice and has been a Faculty member of Sydney Uni conducting research and teaching pharmacy students for more than 15 years. Rebekah's research interests include the quality use of medicines in children, with a particular focus on improving how caregivers manage minor ailments. She is the current assistant secretary of the hospital section of the International Pharmaceutical Federation, and was made a fellow of FIP in 2015.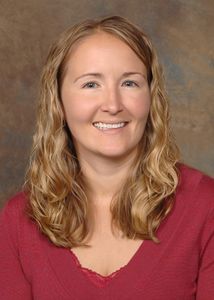 Anne Metzger, PharmD, BCPS, BCACP is an associate professor of clinical and administrative sciences as the University of Cincinnati James L. Winkle College of Pharmacy.  She practices ambulatory pharmacy at a Federally Qualified Health Center in Dayton Ohio.  Her teaching focus is on cardiology and case based learning, as well as a health literacy elective for second and third year pharmacy students. Health literacy and adherence is a research focus.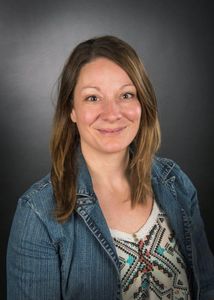 Annie Pouliot, PhD earned a Master's degree in community health & epidemiology focusing on health in developing countries and a PhD in population health with a focus on health discourse, power relationships in health promotion and communication.  In her capacity as a research manager she supports the development of research initiatives within the department of pharmacy, provides guidance to pharmacist conducting research. Present research interests include pediatric health literacy, medication literacy, health education and communication, knowledge translation and rapid review methodologies.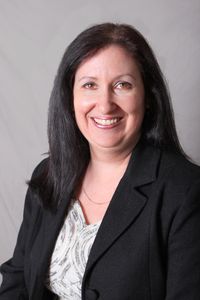 Carolyne Dufresne, RN is a lecturer at the Université du Québec in Outaouais and practices as a registered nurse in post-operative care at the Ottawa Hospital. She teaches courses relating to patient education, the experiences of living with chronic health conditions, as well as the disciplinary foundations of nursing. Her interests revolve around strategies to improve education and learning in healthcare.
————————————————————————————————————————————————————-
Invited Panel I: Friday October 14, 12:30pm-2:00pm
More Than Connecting the Dots: Linking Theory to Research to Create the Bigger Picture in Health Literacy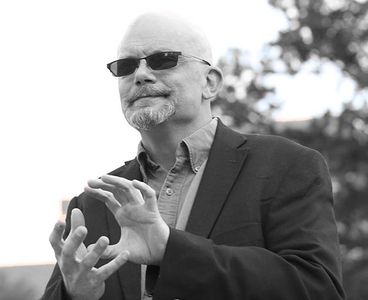 R.V. Rikard, PhD is a Postdoctoral Research Associate in the Department of Media and Information at Michigan State University. R.V.'s research interests include: the intersection of health literacy and health disparities, the social impact of technology on health and community health, the connection between online health messages using social media/social network site and offline health behaviors, and the social science of "Big Data." R.V. is a member of the International Union for Health Promotion and Education (IUPHE) Global Working Group on Health Literacy (GWG-HL) and the Health Equity Initiative. Dr. Rikard received both his Bachelor of Science and Master of Arts in Social Science degrees from Appalachian State University in Boone, NC and Doctorate of Sociology from North Carolina State University in Raleigh, NC. Prior to joining Michigan State University, Dr. Rikard was the Assistant Director of Research at the Center for Family & Community Engagement at North Carolina State University.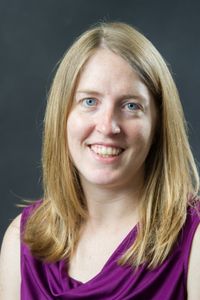 Virginia Brown, DrPH joined the University of Maryland Extension in April 2012, focusing on the research and development of consumer education programs to enhance health literacy and health insurance literacy. Dr. Brown is a member of the Health Insurance Literacy Initiative that launched Smart Choice Health InsuranceTM, a research-based program taught nationwide to help families make an informed health insurance purchase.  She is leading the effort to develop Smart Use Health Insurance, which will teach consumers how to use their health insurance plan. This work led her to be appointed chair of the Health Insurance Literacy Action team of the ECOP Taskforce to help Cooperative Extension become a leader in the field nationwide. Work on this effort includes the assessment of health insurance literacy efforts within Cooperative Extension, the development of an educator toolkit trainings to assist educators in gaining confidence to teach, and exploration of social media campaigns to increase health insurance literacy. Dr. Brown earned her doctorate in Community Health Education from the University of North Carolina-Greensboro in May 2012; her master's and bachelor's in Applied Sociology were awarded from the University of Maryland-Baltimore County.
Nick Butler has a health career that spans 30 years and covers a broad spectrum of experience and expertise in both the public and private sectors including academic, hospital, corporate, and volunteer settings. Early on as a nursing assistant in a neurosurgery unit at the University of Colorado Health Sciences Center, Nick developed his understanding about the importance of communication and teamwork in direct patient care. Subsequently during his career, Nick has: analyzed media violence in the context of health and wellness and developed media literacy tools at the University of Colorado; entered graduate studies in organizational leadership and development to improve institutional and community health care management; analyzed health data in private sector jobs with health insurance companies—including United Healthcare—with efforts on quality improvement; and shifted to the provider side and worked for University Physicians at MU to oversee aspects of reimbursement and revenue management through claims analysis. In total, these experiences—representing perspectives from most sides of our health care system—created a holistic a view of health in our society, especially when coupled with being a patient and consumer of health services. Nick's current affiliation with Health Literacy Missouri and the MU Center for Health Policy allows the continued emphasis on wellness and awareness of wellness as the true definition of health.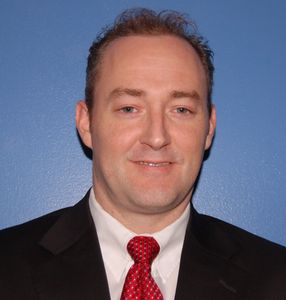 Stanton Hudson, MA is a health literacy expert and health policy analyst with 18 years of experience in health services research and 11 years of experience in health literacy with a focus on curriculum development. He earned an M.A. in Sociology from the University of Missouri and B.A.s in History, Political Science, and Sociology from Columbia College. Over the last seven years he has led the development and pilot testing of health literacy education programs for consumers, health professionals, public health agents, consumer advocates, and health educators. In 2014, he became an NCCJ-certified Facilitrainer and has been developing and implementing inclusion and diversity trainings for health and public health professionals in training and practice.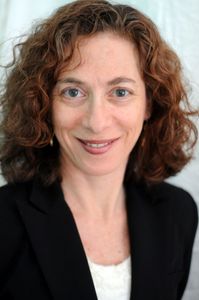 Sabrina Kurtz-Rossi, M.Ed is Assistant Professor of Public Health and Director of the Health Literacy Leadership Institute at Tufts University School of Medicine were she teaches health literacy and adult learning theory for public health practice. She is also Principal of Kurtz-Rossi & Associates, a women-owned business offering health, literacy, education and evaluation services. Recent contracts include working with Literacy for Life, an adult literacy program in Williamsburg, Virginia, on a health literacy curriculum for use with beginner, intermediate and advanced English language learners and working with Lawrence & Memorial Hospital in New London, CT to integrate their efforts as a Health Literate, High Reliability Organization.  She was awarded the 2015-2016 Health Literacy Teaching Award from the Association for Prevention Teaching and Research and is developing an online health literacy program so students all over the world can enroll and participate.  She is also an Adjunct Instructor for Johns Hopkins University where she fully integrates health literacy and cultural competency training. Her work is inspired by the adult learners and teachers she works with to integrate health and literacy education into English for speakers of other languages (ESOL) programs and the health professionals who are dedicated to improving access to health information and services for all.  Sabrina lives with her family in Medford, Massachusetts and spends much of her free time skiing and hiking with her family in the western mountains of Maine.
Julie McKinney moderates the online Health Literacy Discussion List for the Institute for Healthcare Advancement (IHA), and has worked as a consultant on a variety of health literacy projects for the past 17 years. Her focus is on resources and training for teachers, health educators, and communities, and also on enhancing collaboration between the fields of adult literacy and health care. She has developed health literacy resource collections in print and online, and written health literacy curricula for different audiences. Julie also does freelance re-writing and design services for plain language health materials.
—————————————————————————————————————————————————