2012 Conference Speakers
Keynote Speaker I
Monday. October 22 – 8:30-10:00 a.m.
Ruth Parker, MD
Dr. Ruth Parker is Professor of Medicine, Pediatrics and Public Health at Emory University in Atlanta, Georgia.  She is nationally and internationally recognized for her research, educational, and advocacy efforts to advance health literacy.  She was co-investigator on the Robert Wood Johnson Foundation "Literacy and Health Care" project, and helped develop the Test of Functional Health Literacy in Adults (TOFHLA).  She co- authored the definition of health literacy used by Healthy People 2010, the IOM, and the NIH, and has authored many scholarly pieces on health literacy. Dr. Parker has served in leadership roles as a health literacy advocate for professional societies including the AMA, the ACP Foundation, and consulted with many federal and state agencies regarding their health literacy efforts. She was a member of the IOM Health Literacy Committee and is currently a member of the IOM Health Literacy Roundtable. Dr. Parker has received national awards in recognition of her work, including the Silver Achievement Award from the AAMC in 2002, the Richard and Hinda Rosenthal Award from the ACP in 2005, the Walter C. Alvarez Award from the American Medical Writers Association in 2005, and U.S. FDA Advisory Committee Service Award in 2008. In 2011, she was named National Associate of the National Research Council for the National Academies.
Plenary Session
Monday, October 22 – 10:00-11:00am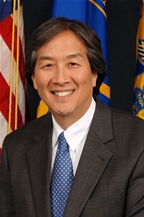 Howard Koh, MD, MPH
Dr. Howard K. Koh serves as the 14th Assistant Secretary for Health for the U.S. Department of Health and Human Services (HHS), after being nominated by President Barack Obama and confirmed by the U.S. Senate in 2009.  Dr. Koh oversees 14 core public health offices, including the Office of the Surgeon General and the U.S. Public Health Service Commissioned Corps, 10 Regional Health Offices across the nation, and 10 Presidential and Secretarial advisory committees. He also serves as senior public health advisor to the Secretary. The Office of Assistant Secretary for Health implements an array of interdisciplinary programs relating to disease prevention, health promotion, the reduction of health disparities, women's and minority health, adolescent health, HIV/AIDS and chronic infectious diseases, vaccine programs, fitness, sports and nutrition, bioethics, population affairs, blood supply, research integrity and human research protections. As the Assistant Secretary for Health, Dr. Koh is dedicated to the mission of creating better public health systems for prevention and care so that all people can reach their highest attainable standard of health.
Dr. Koh previously served as the Harvey V. Fineberg Professor of the Practice of Public Health and Associate Dean for Public Health Practice at the Harvard School of Public Health. He was also Director of the Harvard School of Public Health Center for Public Health Preparedness. He has published more than 200 articles in the medical and public health literature in areas such as disparities, cancer control, melanoma and skin oncology, tobacco control, public health preparedness, disease prevention and health promotion, and public health leadership.
Dr. Koh served as Commissioner of Public Health for the Commonwealth of Massachusetts (1997-2003) after being appointed by Governor William Weld. As Commissioner, Dr. Koh led the Massachusetts Department of Public Health, which included a wide range of health services, four hospitals, and a staff of more than 3,000 professionals. In this capacity, he emphasized the power of prevention and strengthened the state's commitment to eliminating health disparities. During his service, the state saw advances in areas such as tobacco control, cancer screening, bioterrorism response after 9/11 and anthrax, health issues of the homeless, newborn screening, organ donation, suicide prevention and international public health partnerships.
Dr. Koh graduated from Yale College, where he was President of the Yale Glee Club, and the Yale University School of Medicine. He completed postgraduate training at Boston City Hospital and Massachusetts General Hospital, serving as chief resident in both hospitals. He has earned board certification in four medical fields: internal medicine, hematology, medical oncology, and dermatology, as well as a Master of Public Health degree from Boston University.  At Boston University Schools of Medicine and Public Health, he was Professor of Dermatology, Medicine and Public Health, as well as Director of Cancer Prevention and Control.
He has earned numerous awards and honors for interdisciplinary accomplishments in medicine and public health, including the Dr. Martin Luther King Jr. Legacy Award for National Service, the Distinguished Service Award from the American Cancer Society, and the Drs. Jack E. White/LaSalle D. Leffall Cancer Prevention Award from the American Association for Cancer Research and the Intercultural Cancer Council. He is an elected member of the Institute of Medicine of the National Academies. President Bill Clinton appointed Dr. Koh as a member of the National Cancer Advisory Board (2000-2002). A past Chair of the Massachusetts Coalition for a Health Future (the group that pushed for the Commonwealth's groundbreaking tobacco control initiative), Dr. Koh was named by the New England Division of the American Cancer Society as "one of the most influential persons in the fight against tobacco during the last 25 years." He was named to the K100 (the 100 leading Korean Americans in the first century of Korean immigration to the United States), and has received the Boston University Distinguished Alumnus Award, as well as honorary degrees from Merrimack College and Drexel University. He has the distinction of throwing out the ceremonial first pitch on two different occasions: at Nationals Park in Washington DC on behalf of the Department of Health and Human Services (2011), and at Fenway Park when he was designated a "Medical All Star" by the Boston Red Sox (2003) in recognition of his national contributions to the field of early detection and prevention of melanoma.

Karen Jones, MD, FACP
Karen Jones, M.D. is the Medical Director of Quality and Innovation for the WellSpan Medical Group, a group of ~150 primary care physicians and ~500 total providers located in York and Adams counties, PA.
She serves as Physician Champion to the RWJF-funded Aligning Forces for Quality (AF4Q) project in South Central PA which brings providers, consumers and payers together to improve quality of care, publicly report data, and change how we pay for care in our communities.
Dr. Jones served on two advisory committees to Governor Rendell's Chronic Care Commission, co-chaired the steering committee for the South Central PA Chronic Care Collaborative, and is on the physician advisory council to the PA Healthcare Quality Alliance.
She received her Medical degree from the University of Florida and internal medicine residency training at the University of Virginia.  Dr. Jones served over 11 years as an attending physician and preceptor in the internal medicine residency program at York Hospital and continues a limited outpatient practice.
Margaret O'Kane
Since 1990, Ms. O'Kane has served as President of the National Committee for Quality Assurance (NCQA), an independent, non-profit organization whose mission is to improve the quality of health care everywhere. Under her leadership, NCQA has developed broad support among the consumer, employer and health plan communities. About three-quarters of the nation's largest employers evaluate plans that serve their employees using Healthcare Effectiveness Data and Information Set (HEDIS®) data. In recent years, NCQA has received awards from the National Coalition for Cancer Survivorship, the American Diabetes Association and the American Pharmacists' Association.
In addition to her leadership of NCQA, Ms. O'Kane plays a key role in many efforts to improve health care quality. Recently, she was awarded the 2009 Picker Institute Individual Award for Excellence in the Advancement of Patient-Centered Care for her leadership of NCQA and lifetime achievement in improving patient-centered health care. In 1999, Ms. O'Kane was elected as a member of the Institute of Medicine. She also serves as co-chair of the National Priorities Partnership, a broad-based group of high-impact stakeholder organizations, working together to bring transformative improvement to our health care system.
Ms. O'Kane began her career in health care as a respiratory therapist and went on to earn a master's degree in health administration and planning from the Johns Hopkins University.
Invited Panel A: "Health Literacy Research and Policy: Opportunities to Improve Population Health"
Monday, October 22 – 2:00-3:30pm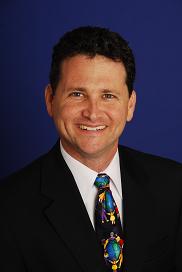 Lee Sanders, MD, MPH (Moderator)
Dr. Lee Sanders is a general pediatrician and Associate Professor of Pediatrics at the Stanford University, with a joint appointment in the Center for Health Policy and Primary Care Outcomes Research.
An author of numerous peer-reviewed articles and book chapters, Dr. Sanders is a nationally recognized scholar in the field of health literacy.  Dr. Sanders was named a Robert Wood Johnson Foundation Generalist Physician Faculty Scholar for his leadership on the role of maternal health literacy and English-language proficiency in addressing child health disparities.  Aiming to make the US health system more navigable for the one in 4 families with limited health literacy, he has served as an advisor to the Institute of Medicine, the Centers for Disease Control and Prevention, the American Academy of Pediatrics, the Academic Pediatric Association, and the American Cancer Society.  To better understand how maternal health literacy moderates child health outcomes, he is working with the National Children's Study to integrate measures of health literacy and other social determinants into a large, national longitudinal study of child health.  Dr. Sanders is also principal investigator on an NIH-funded study to assess the efficacy of a low-literacy, early-childhood intervention designed to prevent obesity in the first two years of life.  The aim of his current scholarship is to apply the health-literacy model to improve community-based care coordination for children with special health care needs.  Always working with families in under-resourced neighborhoods, research settings for his work include state and regional health departments, primary-care clinics, WIC offices and child-care centers.  The focus of Dr. Sanders' work, however, remains the same:  responding to parents' perspectives with innovative solutions to attenuating child health disparities.
Dr. Sanders received a BA in History and Science from Harvard University, an MD from Stanford University, and a MPH from the University of California, Berkeley.  Between 2006 and 2011, Dr. Sanders served as Medical Director of Children's Medical Services South Florida, a Florida state agency that coordinates care for more than 10,000 low-income children with special health care needs.  He was also Medical Director for Reach Out and Read Florida, a pediatric-clinic-based program that provides books and early-literacy promotion to more than 200,000 underserved children.  At the University of Miami, Dr. Sanders directed the Jay Weiss Center for Social Medicine and Health Equity, which fosters a scholarly community committed to addressing global health inequities through community-based participatory research.
Fluent in Spanish and serving a diverse population of patients, Dr. Sanders' clinical interests include the care of complex chronic conditions, behavioral health, and obesity prevention.  Dr. Sanders is also the father of two daughters, aged 8 and 11 years, who make sure he practices talking less and listening more.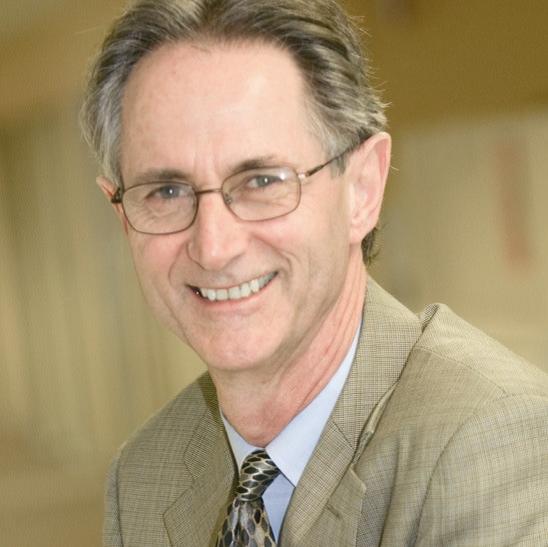 Joe V. Selby, M.D., M.P.H.
Joe V. Selby, M.D., M.P.H., is the first Executive Director of the Patient-Centered Outcomes Research Institute (PCORI). A family physician, clinical epidemiologist and health services researcher, he has more than 35 years of experience in patient care, research and administration. He will identify strategic issues and opportunities for PCORI and implement and administer the research agenda authorized by the PCORI Board of Governors.
Building on the work of the Board and interim staff, Selby will lead the organizational development of PCORI, which was established by Congress through the 2010 Patient Protection and Affordable Care Act. In addition to creating an organizational structure to carry out a national research agenda, Selby will lead PCORI's external communications, including work to establish effective two-way communication channels with the public and stakeholders about PCORI's work.
Selby joined PCORI from Kaiser Permanente, Northern California, where he was Director of the Division of Research for 13 years and oversaw a department of more than 50 investigators and 500 research staff working on more than 250 ongoing studies. He was with Kaiser Permanente for 27 years. An accomplished researcher, Selby has authored more than 200 peer-reviewed articles and continues to conduct research, primarily in the areas of diabetes outcomes and quality improvement. His publications cover a spectrum of topics, including effectiveness studies of colorectal cancer screening strategies; treatment effectiveness, population management and disparities in diabetes mellitus; primary care delivery and quality measurement.
Selby was elected to membership in the Institute of Medicine in 2009.  A native of Fulton, Missouri, Selby received his medical degree from Northwestern University; his training in family medicine from Contra Costa County Medical Center, Martinez, CA, and his master's in public health from the University of California, Berkeley. He was a commissioned officer in the Public Health Service from 1976-1983 and received the Commissioned Officer's Award in 1981.
He serves as Lecturer in the Department of Epidemiology and Biostatistics, University of California, San Francisco School of Medicine, and as a Consulting Professor, Health Research and Policy, Stanford University School of Medicine.
Dr. Selby was appointed PCORI executive director on May 16, 2011.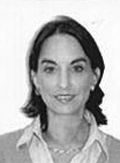 Diane Levin-Zamir PhD, MPH, CHES
Dr. Levin-Zamir is Director of the National Department of Health Education and Promotion of Clalit, Israel's largest health service organization, and lecturer in health promotion in the Schools of Public Health in Haifa, Tel Aviv and Hebrew Universities. Diane is a summa cum laude graduate of Tufts University in Boston, and earned a MPH and PhD from the Braun School of Public Health of Hadassah Hospital and Hebrew University's Faculty of Medicine in Jerusalem.
Dr. Levin-Zamir specializes in action research in health promotion in community primary care, hospital and media settings, media health literacy, measuring health literacy, and currently leads the Israel Health Literacy Survey. She has specialized in health promotion among special groups: children and adolescents, elderly, people with chronic conditions, and health promotion in multi-cultural settings. She is active in promoting comprehensive and sustainable health promotion implementation on national and local levels. She teaches health promotion planning, evaluation and health literacy in medical, public health and health professionals training frameworks. Diane has published extensively on various aspects of health literacy and health promotion. She is one of the founding members of the Israel Association of Health Promoters and Educators and is an active member of the National Council for Health Promotion of Israel's Ministry of Health.
Dr. Levin-Zamir has fulfilled a number of leadership roles in International Union of Health Education and Promotion, is chairperson of the Global Working Group on Health Literacy, and serves on the editorial board of the Global Health Promotion Journal as well as editor of the HP-Source.com for building capacity in health promotion.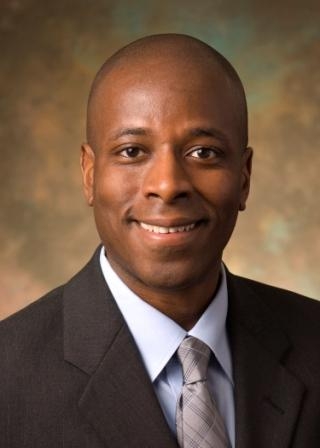 Jean Leclerc Raphael, MD, MPH
Jean L. Raphael MD, MPH is an Assistant Professor of Pediatrics at Baylor College of Medicine and a faculty investigator at the Center for Clinical Effectiveness at Texas Children's Hospital.  He is a pediatrician and health services researcher with expertise in minority health policy.  He received his MD at Harvard Medical School and Master of Public Health at Harvard School of Public Health with a concentration in Healthcare Management and Policy.  He completed his pediatric residency, including chief residency, at Children's Hospital Boston.  After clinical training, Dr. Raphael completed the Commonwealth Fund Harvard University Fellowship in Minority Health Policy.
Dr. Raphael's work combines health services research and behavioral interventions to enhance care delivery for minority children with chronic conditions.  He is currently principal investigator on NIH and Aetna Foundation funded studies.  Dr. Raphael leads several key research projects that include:  developing a patient navigator intervention for children with sickle cell disease, assessing the impact of the patient-centered medical home on health outcomes and health inequities among children with special health care needs, and examining how the erosion of employer sponsored insurance influences the health care of children with special health care needs. Dr. Raphael's research is complemented by policy efforts toward improving the care of vulnerable populations. Over the past several years, Dr. Raphael has assumed an increasing leadership role in advocating for policy to improve the outcomes of vulnerable populations.  He has testified in public hearings on health disparities in both Massachusetts and Texas.  In 2009, Dr. Raphael was appointed to the Texas Health Disparities Task Force by the Lieutenant Governor.  He has authored a strategic plan to address health disparities with approval by the Texas Health and Human Services Commission.  Dr. Raphael is also a member of the Medical Home Workgroup through the Texas Department of State Health Services.  Nationally, he serves on the Public Policy and Advocacy Committee and the Medical Home Workgroup of the Academic Pediatrics Association.  Dr. Raphael is also a member of the American Academy of Pediatrics and AcademyHealth.
Invited Panel B: "What's it really all about? Advancing health care through salient solutions!"
Monday, October 22, 2:00-3:30pm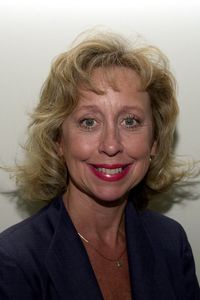 Cathy Meade, PhD, RN, FAAN (Moderator)

Cathy D. Meade's research and education interests center finding ways to impact health disparities, producing appropriate cancer communications, creating sustained community-based education and outreach initiatives for medically underserved populations, and developing cancer training programs to increase the number of underrepresented scientists. As background, she was one of first investigators to conduct studies in the area of patient understanding identifying the mismatch between patient's reading levels and the reading level of health information. Practical aspects of this work have been published widely to help health professionals develop easy-to-understand educational tools and novel interventions.
Dr. Meade has served on a number of NCI work groups on Cancer and Literacy and Informed Consent in Cancer Clinical Trials for increasing awareness of the impact of literacy in healthcare. She was a member of the Institute of Medicine's Health Literacy Committee, which produced the 2004 report titled Health Literacy: A Prescription to End Confusion. Dr. Meade provides leadership for numerous funded education and training initiatives that address cancer, culture and literacy including mashaling the widely-recognized national biennial Cancer, Culture and Literacy conferences. She also leads Project LINK (Leaders In New Knowledge), an NCI funded research year-round training program for underrepresented high school and undergraduate students.
Several funded projects exemplify her community-based work that take into account culture, language and literacy for impacting health disparities. She is Co-PI of the Tampa Bay Community Center Network (TB-CCN) which addresses critical access, prevention and control issues among medically underserved, low-literacy and low-income populations. Other areas of interest relate to exploring community members' perceptions about the topic of biobanking; establishing an infrastructure for a regional network to examine scientific aspects related to biospecimen collection and biobanking systems; creating patient navigation models for outreach, examining Recently completed studies include Project REACH (Relevant Education And Communications for Hispanics-that involved creation of a Spanish-language instrument for assessing cancer information needs among Puerto Ricans; and a Kimen-funded project, which entailed the transcreation of a Spanish language self-administered stress management toolkit for patients undergoing chemotherapy (Cómo tratar el estrés durante la quimioterapia).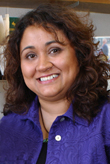 Usha Menon, PhD, RN, FAAN
Dr. Menon is Vice Dean and Professor at The Ohio State University College of Nursing.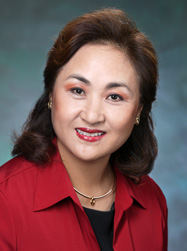 Miyong T. Kim, PhD, RN, FAAN
Dr. Miyong Kim is an exceptional translational researcher who utilizes community-based participatory research to reduce health disparities among traditionally underserved ethnic minority populations. Her work at the Johns Hopkins University School of Nursing focuses on the key areas of hypertension and diabetes control, cancer prevention, and mental health. In all of her investigations, Dr. Kim employs her expertise in cross-cultural research, comparative epidemiology and program evaluation. Through grant funding from the National Institutes of Health (NIH), the Agency for Health Care Research and Quality, and the American Legacy Foundation, she is testing the effectiveness of a community-based, self-help program in different minority populations. Her research is widely published both here in the U.S. and in Korea and she has presented more than 100 methodological papers at international and national scientific conferences. Dr. Kim currently is engaged in the Robert Wood Johnson Executive Nurse Fellows Program, an advanced leadership program for nurses in senior executive roles. She also serves as a regular NIH study section member and as an evaluation consultant on an array of national and international research and policy analysis projects.
Feleta L. Wilson, PhD, MPH, BSN, RN, FAAN
Dr. Feleta L. Wilson is an Associate Professor and an international Fulbright Scholar in the College of Nursing at Wayne State University. As a J. William Fulbright Foreign Scholar at The University of the West Indies School of Nursing in Kingston, Jamaica, Dr. Wilson's work included teaching over 250 Jamaican public health nurses through the Nurses Association of Jamaican Nurses Association, on strategies for educating patients with low- or poor-literacy skills and serving as the primary lecturer of 150 undergraduate public health nursing students on health care disparities, health promotion and prevention, and self-care abilities for communities in developing countries.  She conducted similar work in Aruba with the Ministry of Education and in Trinidad and Tobago.  Over the past 20 years, Dr. Wilson has developed a program of research on health literacy and patient education with urban populations.  She has received research support to study the effects of low-literacy on patient self-care and compliance in a variety of patient populations including patients receiving radiation therapy, compliance with childhood immunizations, older African American patients receiving anti-coagulation therapy, and in low-income patients in a weight and exercise management program.
Pioneering the focus of patient literacy has led to the creation and dissemination of culturally sensitive, easy-to-read education materials on childhood immunizations [MMR (measles, mumps & rubella) and DPaT (diphtheria, tetanus, petussis), Radiation Therapy [including the side effects of fatigue, skin care for men and women, emotional reaction during radiation therapy and  loss of appetite] and a brochure entitled "Understanding your Coumadin" which is now used by nurse health educators and pharmacists at local and national health care agencies.  Dr. Wilson's interest in the phenomenon of health literacy has led to a locally and NIH funded project.  She has published numerous journal articles related to her research and recently, co-edited a book with her health information librarian colleagues titled "Medical Library Association Guide to health literac ." Currently, Dr. Wilson is continuing her focus on increasing the knowledge level and information needs of patients on Coumadin.
Keynote Speaker II
Tuesday, October 23 – 8:30-9:30am

Terry Clark
Terry Clark's responsibilities include directing all marketing strategies for the growing senior segment, including online, direct mail, DRTV, radio, outdoor and print advertising. In addition, Terry is responsible for managing UnitedHealthcare — Medicare & Retirement's strategic partnership with AARP. Prior to joining UnitedHealth Group, he was Executive Vice President of Entertainment Publications at IAC, which includes leading brands being transformed by consumerism – Ticketmaster, Entertainment Publications, Expedia, Home Shopping Network, Ask.com, Lending Tree and Match.com. Prior to this experience, he held leadership positions for Cendant Corporation, Monster Worldwide (formerly TMP Worldwide), Tyke Corporation, and the Stroh Brewing Company.
Invited Panel C: "Building a Foundation: Health Literacy Research in America's Health Insurance Plans"
Tuesday, October 23 – 11:30am-1:00pm
Susan Pisano is the Vice President of Communications for America's Health Insurance Plans (AHIP).  America's Health Insurance Plans (AHIP) is a national association whose  member companies provide health insurance coverage to more than 200 million Americans. Our member companies offer medical insurance, long-term care insurance, disability income insurance, dental insurance, supplemental insurance, stop-loss insurance and reinsurance to consumers, employers and public purchasers.
As Vice President for Communications, Susan acts as a spokesperson for AHIP and is  responsible for outreach to member companies, the news media, and other major audiences.  She is the primary staffer for AHIP's Health Literacy Task Force.
Ms. Pisano has worked at AHIP since 1987.  Before coming to AHIP she was the public relations director at Pacific Medical Center in Seattle, Washington, a local insitution that had an HMO affiliated with it since1985.  Susan began her career at Pennsylvania Hospital in Philadelphia, where she attended Chestnut Hill College (B.A., 1971), and Villanova University (M.A., 1975).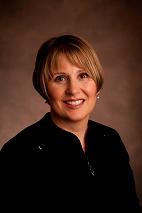 Michelle Legros, MBA
Michelle LeGros, MBA is the Vice President of Consumer Insights for the UnitedHealth Group Medicare & Retirement division.  LeGros has worked for UnitedHealth Group for 9 years.  She is responsible for leading a team of researchers who bring the voice of the healthcare consumer into UnitedHealth Group every day.  Prior to her current position, she worked in Marketing Research leadership roles in both corporate and supplier organizations.
LeGros has a passion for health literacy and partners closely with Steve Rush, Director of the UnitedHealth Group Health Literacy Innovations Program Director.  Rush and LeGros have integrated Health Literacy assessment measurements into most of the consumer research initiatives managed by the Consumer Insights team.  This development allows LeGros and Rush to break new ground as they examine healthcare issues important to consumers under a health literacy lens.  The results of this analysis facilitate the development of practical applications directed at improving the healthcare experience for consumers.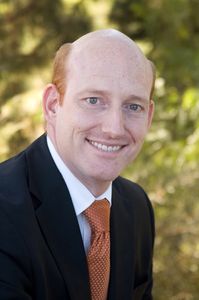 Michael Fiore
Michael Fiore attended UCLA as an undergraduate Geology major starting in 1990. During his studies, he began working on technology projects for the university and quickly began focusing  on learning and technology solutions. From 1996-2000, Michael was the chief designer and developer of the Calibrated Peer Review, a web-based writing and peer review learning system. This project was based at UCLA and funded by the National Science Foundation among others. The Calibrated Peer Review has been used in over 500 institutions around the world.
After leaving UCLA, Michael went on to serve as the Chief Technical Officer of SciTutor, a company specializing in the development of web-based animated learning content. At SciTutor, Michael managed the web application development, technical support, software testing and systems administration departments. During his tenure, SciTutor launched an interactive, web-based learning product consisting of over 4,000 animations.
In 2001, Michael founded EPG Technologies (EPG) with the goal of bringing traditionally disparate branches of technical development into a single organization.  EPG has developed a variety of learning tools for a wide range of learners, content, and formats. Projects have included interactive DVD's, custom user interfaces, online media resources, web-based history and writing systems, and data-driven websites. Targeted learners have ranged from young children to teenagers to adult professionals. Targeted learning experiences have ranged from formal classroom activities to self-paced professional development.
Since 2008, EPG has been delivering a new generation of health-focused, social-learning solutions built on its emerging Quartz Platform. Quartz is a comprehensive platform for delivering learning content ranging from mico-learning (SMS Messages) to spatially enabled mobile apps to comprehensive online training modules.
Over the last couple of years, Michael's work has focused heavily on teen health solutions including both chronic disease support and education as well as health literacy solutions. The social components of these solutions have targeted both teens and their families.
Michael is currently working with a variety of organizations to deliver next generation social-enabled learning solutions including: UCLA, Los Angeles Unified School District, the Southwest Regional Public Health Training Center, the City of Long Beach, Starlight Children's Foundation, Health Net of California, IWK Health Centre, Western Justice Center and others.
Invited Panel D: "Improving Coherence Between Health Literacy Frameworks andMeasures"
Tuesday, October 23 – 11:30am-1:00pm

Lauren McCormack, PhD, MSPH (Moderator)

Dr. McCormack is Senior Director of RTI's Health Communication Program which includes 30 staff supported by research studies with numerous federal agencies including AHRQ, CDC, NCI, FDA, and CMS. Her work bridges the fields of health communication, health services research, and health IT.  She develops and evaluates messages and interventions to promote patient-centered care, patient engagement, and informed decision making.  An overarching goal of her work is to improve the public's understanding and use of medical evidence in health and health care decision making.  Her research contributions include developing and validating measures of health literacy, consumer health knowledge, and diabetes self-management practices, and examining how these constructs influence health-related behaviors and outcomes.  She has focused primarily on health promotion and disease prevention, cancer and chronic disease.  Currently, Dr. McCormack leads an AHRQ funded Evidence-Based Practice Center (EPC) study to examine the comparative effectiveness of strategies to communicate and disseminate evidence to patients and clinicians.  She is also developing and testing a Web-based and mobile tool for clinicians to promote shared decision making. Dr. McCormack has presented her findings at numerous conferences and in over 40 peer-reviewed journal articles.  

Melissa Valerio, PhD
Dr. Melissa Valerio is an associate professor at the University of Texas School of Public Health in Houston.  Her research focuses on the design and evaluation of chronic disease management strategies.  She is especially interested in the role of health literacy on disease management.  She serves as principal investigator of several health literacy studies and is currently working on the assessment of verbal exchange health literacy.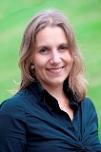 Kristine Sorensen, PhD
Kristine Sørensen is researcher and project coordinator for the Health Literacy Survey (HLS-EU) in Europe hosted by the department of International Health at Maastricht University. Her research and teaching interests are health literacy, European and global health, child health, health inequalities, cross-border health care and life skills.
She has since 2007 been involved in the bachelor and master of European Public Health in various functions. Furthermore she is a visiting lecturer at Centre for European Studies in Maastricht and at Copenhagen University in Denmark.
Being Danish of origin her educational background is in medicine and public health with a bachelor/master degree in Public Health Science from Copenhagen University. She is currently a Ph.D. fellow at research school CAPHRI on the topic of health literacy.
Kristine Sørensen has held several organizational honorary positions at national, regional and world level. Currently she is member of the board of commissioners of Kindante – an umbrella organization of approximately fifty primary schools in the Limburg region of the Netherlands embracing 1000 staff members and 10.000 pupils.
Jolie Haun, PhD, EdS
Jolie Haun is a Health Science Specialist at the HSR&D & RR&D Research Center of Excellence, at the James A. Haley VA Medical Center, in Tampa, Florida. Dr. Haun has a doctorate in health behavior, from the University of Florida and a specialization in education from Florida State University. Dr. Haun's program of research focuses on advancing the science of interpersonal health communication through meeting the communication needs of patients and providers through assessment and innovative strategies, including screening tools and eHealth based interventions. Dr. Haun's previous work validated a brief four-item health literacy screening tool, now known as the BRIEF, within the Veteran population. This health literacy screening tool was subsequently implemented as a clinical reminder within the patient electronic health record in the North Florida/South Georgia VA network. In 2010, Dr. Haun received the National Patient Safety Foundation's, Pfizer Health Literacy in Advancing Patient Safety Award (with clinical partner Patty Donaldson) for advancing the science of patient safety using a clinical health literacy screening reminder within the Veteran population. Dr. Haun and colleagues have also critically evaluated and published on measurement variation among health literacy tools and the implications this variation may have on research and practice. Currently, Dr. Haun is conducting a large database study to evaluate the predictors and outcomes associated with health literacy within the Veteran population. Additionally, Dr. Haun is conducting a study to evaluate Veterans' experiences using Secure Messaging (secured email) to communicate with their healthcare team members. To date, Dr. Haun continues to advance her program of research in identifying and responding to the health communication and health literacy needs of Veterans and their healthcare providers.