American Medical Association Names New JAMA Editor-In-Chief: Howard C. Bauchner, MD, to Become 16th Editor in Journal's 127-Year History
Howard C. Bauchner, M.D., from Boston University School of Medicine and Public Health, will become the next JAMA Editor-in-Chief on July 1, 2011, according to Michael D. Maves, M.D., the executive vice president and chief executive officer of the American Medical Association. Dr. Bauchner will be the 16th editor in the journal's 127-year history.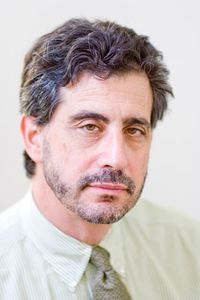 Dr Bauchner is a professor of pediatrics and community health sciences. He also is the vice chairman of the department of pediatrics at BMC/BUSM and assistant dean, alumni affairs and continuing medical education at BUSM. He currently is the editor-in-chief of the Archives of Disease in Childhood, the official publication of the Royal College of Paediatrics and Child Health in the United Kingdom. He is the first U.S.-based editor of that journal and has held that position since 2003. He has served on many editorial boards, including currently for the British Medical Journal and Journal Watch. Dr. Bauchner has published more than 125 papers in peer-reviewed journals. His research interests include health promotion, clinical trials and quality improvement.
"We are pleased that Dr. Bauchner will be the new editor of JAMA," Dr. Maves said. "JAMA is a world-class medical journal and we're confident the journal will continue to grow and prosper under his leadership. The future of JAMA – one of the AMA's most treasured assets – is in great hands."
As Editor-in-Chief, Dr. Bauchner will have editorial oversight of JAMA and the 9 Archives journals, the specialty medical journals published by the AMA. Dr. Bauchner was chosen after an international search conducted by a committee comprised of members of the Journal Oversight Committee, JAMA Editorial Board, the AMA's Board of Trustees and senior management and with help from the executive search firm, Russell Reynolds Associates. Dr. Bauchner is following Catherine D. DeAngelis, M.D., M.P.H., who is leaving the post after 11 years to return to Johns Hopkins School of Medicine in Baltimore.
"I have tremendous respect for JAMA and the prestige and stature it has achieved under Dr. DeAngelis," Dr. Bauchner said. "JAMA is among the elite medical journals in the world and I am excited and honored by the opportunity to be its new editor."
Dr. Bauchner completed his undergraduate training at the University of California, Berkeley, and graduated from Boston University School of Medicine in 1979. He completed his internship and junior-year residency at Boston City Hospital, his senior-year residency at Yale-New Haven Hospital, and then returned to be Chief Resident at what was then Boston City Hospital. He received additional training in epidemiology and statistics as a Robert Wood Johnson General Pediatrics Academic Development Scholar at Yale-New Haven Hospital and has been on sabbatical twice, first as a Scholar in Residence at the David and Lucile Packard Foundation and then as a Scholar in Residence at the Agency for Healthcare Research and Quality.