T32 Multidisciplinary Training Program in Cardiovascular Epidemiology
The Boston University Section of Preventive Medicine and Epidemiology is seeking candidates for its T32 Training Grant in Cardiovascular Epidemiology awarded by the National Heart, Lung, and Blood Institute. Trainees will focus their 2-year training on the epidemiology of cardiovascular disease such as coronary heart disease, stroke, heart failure and other forms of vascular disease, following one of the training pathways: statistical genetics and genomics, computational biology and bioinformatics, or clinical epidemiology.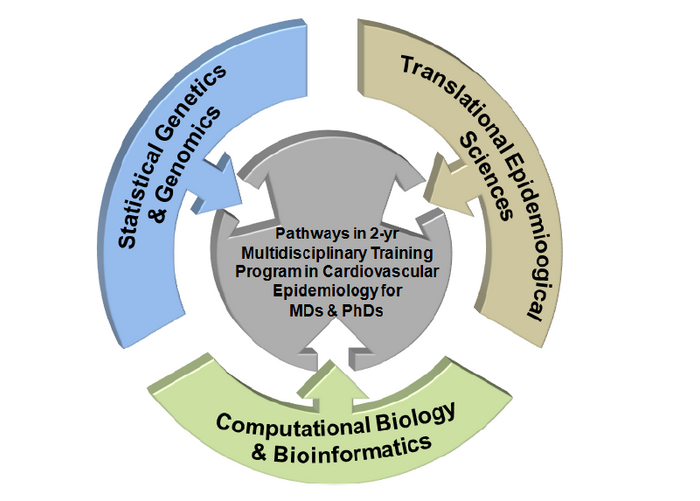 This position is a postdoctoral training opportunity in which enrollees are paid a stipend, and the successful individual will be engaged for a defined period (2-year) of mentored advanced training and professional development following completion of a doctoral degree program. Currently, BU is not able to offer traditional employee benefits to non-employee postdocs due to IRS regulations related to expanded fellowship income.
For more information, please visit the T32 Multidisciplinary Training Program in Cardiovascular Epidemiology website.