Education
Section faculty is involved in the teaching of students and house staff. They also work collaboratively with other Boston University faculty, offering expertise and experience in study design and analysis to investigators in their clinical and epidemiological research.
Cardiovascular Epidemiology course
The Cardiovascular Epidemiology course was initiated by the Section of Preventive Medicine and Epidemiology over two decades ago. Drs. Ramachandran and Xanthakis have previously taught the course through the School of Public Health, and have both received teaching awards based on students' evaluations. Starting Fall 2017, the same course will now be offered through Graduate Medical Sciences, and we encourage faculty to share the news regarding this course to students (medical, pre- and post-doctoral) and others who may be interested in the course.
Framingham Heart Study Pathway Program for Internal Medicine Residency Program
The faculty in the Section of Preventive Medicine and Epidemiology are excited to collaborate with the Internal Medicine Residency Program to provide research opportunities and mentorship to talented internal medicine residents (PGY2) committed to careers as translational clinical investigators, with a focus on cardiovascular medicine. As part of this 2-year program, selected residents  will be introduced to epidemiological research methods by following formal didactic coursework, participate in several academic activities including 'hands-on' engagement in FHS research center activities, and conduct epidemiological research through a mentored research project on cardiovascular disease. The faculty welcomed the first residents selected to participate in this program: Drs. Herman Carneiro and Patrick Field. Congratulations to both!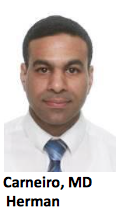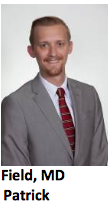 Training in Nutrition and Metabolism
Dr. Lynn L. Moore is Director of the graduate programs in Nutrition and Metabolism at the School of Medicine (division of Graduate Medical Sciences). The program trains both Master's and PhD students. Each student chooses from one of two concentrations – Molecular Nutrition or Nutritional Epidemiology. Pre-doctoral students in the Section who have trained with Dr. Moore have been funded by the following mechanisms:        (a) T32 in Metabolism, Endocrinology, and Obesity, (b) T32 in Cardiovascular Biology, (c) USDA individual fellowships, and (d) PI grants. Dr. Moore teaches two classes for the medical school (GMS division): (a) a multidisciplinary methods course open to students in all PhD programs entitled "Research Design and Statistical Methods for Biomedical Sciences" (FC709) and (b) "Clinical Nutrition Research" (NU620).