By Lisa Brown
With strong bipartisan support for NIH funding, deep cuts unlikely to pass
During his election campaign, Donald Trump barely mentioned science, and what he did have to say about it—that climate change is a hoax, that he'd heard a lot about the National Institutes of Health (NIH) and it was terrible—was hardly encouraging to scientists. But despite low expectations, Trump's 2018 budget blueprint, released last week, with sweeping cuts to medical research and public health programs (including $5.8 billion, or 18 percent, from the NIH), stunned researchers at Boston University and at research institutions across the country.
"The NIH cuts were what really caught people by surprise," says Gloria Waters, vice president and associate provost for research. "Republicans have typically increased funding for the NIH. There was a lot of talk about how the NIH might even go up, as funding for other areas goes down, or ceases to exist. Funding for health research is typically a nonpartisan issue that all agree the government has got to be behind."
"Like most scientists, I am terrified by the proposal," says Neil Ganem, a School of Medicine assistant professor of pharmacology and experimental therapeutics, whose research in understanding how cells become cancerous opens up new avenues for treating cancer. A cut of nearly 20 percent to the NIH would be catastrophic, says Ganem.
"There would be fewer scientific breakthroughs, fewer clinical trials, less drug development. Citizens would suffer."
However, he adds, he remains optimistic. "I truly believe that Congress will never let this budget proposal pass," he says. "I think this budget will get blasted by many smart, responsible, and socially conscious politicians who understand the real value of science."
Waters, and Jennifer Grodsky, vice president for federal relations, who closely tracks Congressional support for research funding as part of her job in advocating for BU faculty in Washington, agree that Ganem has a reason to be optimistic. "These cuts are unlikely to be enacted wholesale by Congress," Grodsky wrote to administrators and faculty last week. "This is merely the first step in this year's budget negotiations."
"I truly believe that Congress will never let this budget proposal pass. I think this budget will get blasted by many smart, responsible, and socially conscious politicians who understand the real value of science." —Neil Ganem
Trump's budget blueprint is scant on details—it mentions no specific plans for the National Science Foundation (NSF), for example—and a more detailed proposal may be released as early as May, Grodsky says. (This budget, for fiscal year 2018, is separate from the current fiscal year 2017 budget, which remains in limbo until Congress completes work on its spending bills this spring.) There is strong bipartisan Congressional support for the NIH and medical research, she says, and it is unlikely that Trump's deep cuts in those areas—part of the administration's strategy for offsetting its proposed $54 billion increase in defense spending and paying to build a wall along the US-Mexico border—will be enacted.
Grodsky also believes that Trump's proposed cuts to programs designed to make college more affordable, programs that have bipartisan support, are unlikely to come to fruition. The Trump blueprint eliminates Supplementary Education Opportunity Grants for low-income students, reduces the Federal Work-Study program significantly, and rescinds the $3.8 billion Pell Grant surplus. "Every Congressional office I visit puts college affordability and helping students at the top of their priority list," says Grodsky. "I think legislators will reject any proposal that takes away resources for students in need."
The funding priorities outlined in Trumps budget could have"direct impact on some of this country's neediest college students," says Christine McGuire, vice president ad interim for enrollment and student affairs, adding that BU students receive federal Pell Grants, Federal Supplemental Educational Opportunity Grants (commonly known as SEOG), and Federal Work-Study. "It is very early in the federal budget process," she says. "But the University is concerned and is doing everything possible to mitigate the potential impact to our students."
In fiscal year 2016, BU bucked the national trend of declining academic research funding and attracted $368.9 million in new research funding, an overall increase of 13 percent over the previous year. The federal government provided roughly $300 million—or nearly 82 percent—of that funding, with the biggest chunk coming from the NIH, which awarded BU faculty more than $200 million in grants, more than two thirds of the overall money.
"The thing we've said over and over is that the federal government is the largest funder of science," Waters says."Its not like there is anything in the wings that is going to replace that. Some people think industry can play a role, and we're trying to increase our relationships with industry, but there is no way that is going to replace funding from the federal government. Some people think the university can pay for research, but we don't have the funds to replace the money the federal government has put into research."
Waters' office is helping BU faculty increase their research funding by streamlining the grant application and fulfillment process and helping scientists form partnerships with industry and navigate the dizzyingly complex funding world of Washington. One way her office intends to respond to the budget blueprint, Waters says, is to intensify its efforts to aid faculty in securing research money.
Still, as she acknowledges, the budget blueprint can be viewed as a statement about Trump's view of science, and researchers at BU and elsewhere have expressed fears that the blueprint threatens not just their work to improve human health, but the work of future generations of academic scientists.
"The proposed cuts to NIH research will significantly slow the pace of discovery," says Daniel Remick, a MED professor of pathology and laboratory medicine. "The initiatives to understand and treat so many diseases—cancer, diabetes, substance abuse, Alzheimer's disease—have just been told to slow down or stop."
With reductions to federal funding in the past decade, it is already tough enough for Ganem and other researchers to win the grants that keep their labs afloat. Trump's budget blueprint threatens "to make success as an academic researcher even more difficult to attain," says  Catherine Klapperich, a College of Engineering professor of biomedical engineering and director of the Center for Future Technologies in Cancer Care. "It sends a message to young scientists that we do not value their work."
Sandro Galea, Robert S. Knox Professor and dean of the School of Public Health, worries that "the biggest hit of this budget could be the reduction of opportunities for the next generation of public health scientists, who will see their options curtailed, and who may choose to take their talents to other industries." He says that "we would face a lost generation from which it would take us decades to recover."
For more than 20 years now, Boston has received the most NIH funding of any US city, according to the  Boston Planning and Development Agency. In 2015, 41 Boston institutions, including the BU Medical Campus, received more than $1.74 billion in NIH funding—or nearly 70 percent of all NIH funding to Massachusetts entities. "Any proposed cuts to NIH funding are not only bad for our local economy here in Massachusetts, but more important, would have devastating impacts for patients across the world," says Bob Coughlin, president and chief executive officer of the Massachusetts Biotechnology Council. "Growth in research is what leads us to breakthrough therapies and much-needed cures for patients."
"The NIH cuts were what really caught people by surprise… Funding for health research is typically a nonpartisan issue that all agree the government has got to be behind." —Gloria Waters
If the deep cuts to NIH become a reality, Ganem says, "it would mean that hospitals, medical schools, and universities would immediately institute hiring freezes. Consequently, postdocs, unable to find academic jobs, would start accumulating and be forced into alternative career paths, many, I'm sure, outside of science. Jobs would be lost. The reality is that if principal investigators don't get grants, then they don't hire technicians, laboratory staff, and students; they also don't buy reagents or services from local companies. There is a real trickle-down economic effect."
In addition to the deep cuts to the NIH, the administration has also called for a reduction of $900 million, or 17 percent, to the Department of Energy's Office of Science, and it would eliminate the Advanced Research Projects Agency-Energy, which develops energy technologies that are too early in the development phase for private sector investment.
The Trump administration has also proposed increasing funding for the National Aeronautics and Space Administration's Planetary Science to $1.9 billion, or about 16 percent, while cutting its Earth Science program by $102 million, or about 5 percent.
"These are all proposed budget cuts, so until people's funding gets taken away or entire programs actually get cut, we won't know who or what projects will be affected," says Pamela Templer, a College of Arts & Sciences professor of biology, whose research focuses on the impact of environmental change. "We're all currently focused on the uncertainty."
However, Templer adds, if the proposed budget were to be approved by Congress, it "would have a devastating effect on many aspects of science throughout the United States, with big hits on the environment and health. Clean water and air are not partisan issues. Maintaining a healthy environment benefits all Americans."
For humanities scholars, who have been contending with threatened cuts in federal funding for many years, the budget blueprint brings yet more bad news. Trump has proposed eliminating the National Endowment for the Humanities (NEH), an independent federal agency that was created in 1965 and is one of the largest funders of humanities programs in the country, as well as eliminating the National Endowment for the Arts (NEA).
"The NEH and NEA are crucial for supporting not only the scholarly or creative work of faculty in higher education, especially at BU," says Gene A. Jarrett, CAS associate dean of the faculty, humanities, and a professor of English and African American studies, "but they also fund the programming outside of our academic walls, such as public libraries and museums, which advance the early education of children and the civic education of people living in our communities. Slashing the support of these endowments would undercut the robust educational apparatus, with its attention to the diverse and free expression of ideas, that has distinguished our civic society since the Congressional creation of these endowments in 1965."
But Grodsky says she is skeptical that the NEH and NEA will be eliminated. "These are important cultural agencies, with strong champions on both sides of the aisle in Congress," she says. "Democrats and Republicans have both already expressed concerns about the proposal."
In the wake of the Trump election, she says, more BU faculty have begun expressing strong interest in becoming involved in advocacy efforts. "When scholars stand up for their research on Capitol Hill," she says, "we know it makes a difference."
This BU Today story was written by Sara Rimer.
Faculty cited for contributions to science, medicine, public health
Osteoarthritis causes chronic pain for hundreds of millions of people around the world, an estimated 30 million in the United States alone. Doctors can help with medication to treat pain for this most common form of arthritis, and can recommend physical therapy and joint replacement surgery when needed. But, says Tuhina Neogi, a recently promoted School of Medicine professor of medicine, that pretty much covers the treatment options currently available—and that limited toolset is what drives her research into the causes of, and cures for, osteoarthritis (OA).
"A lot of the recent work I have been doing is to understand the pain mechanisms in osteoarthritis," says Neogi, former chairwoman of the US Food and Drug Administration's Arthritis Advisory Committee. She is currently conducting a large longitudinal study funded by the National Institutes of Health (NIH) to evaluate patients' experience with pain and correlated alterations in their nervous systems. "People with OA can develop chronic pain, even at rest," she says. "By understanding these nervous system alterations, we can gain insight into new treatment targets."
That insight could also lead to better recommendations for the timing of knee replacement surgery by taking a patient's nervous system changes into account to reduce the risk of an unsuccessful procedure. It's just one of several inquiries led by Neogi, who joined the MED faculty as a research fellow in 2003, and whose work also includes significant findings about the triggers for gout that has led to new treatment recommendations (including avoiding consumption of wine).
Neogi is one of 11 MED faculty members promoted to full professor. Three School of Public Health faculty have been promoted to full professor as well.
"We congratulate our very accomplished recently promoted professors," says Karen Antman, dean of MED and provost of the Medical Campus. "These senior leaders have made significant contributions to science and medicine, and are nationally and internationally recognized as experts in their disciplines."
Sandro Galea, Robert A. Knox Professor and dean of SPH, says the promotions of SPH faculty Matthew Fox, Jack Clark, and Michael McClean "reflect the deep well of talent and experience each of these faculty members brings to the school. We are delighted to have professors McClean, Fox, and Clark in our midst. Their work moves the needle forward in important areas, globally and locally. I look forward to their continuing contributions to BU and the field of public health."
Matthew Fox (SPH'02,'07), a professor of epidemiology and global health, is an infectious disease expert. He is codirector of the Health Economics and Epidemiology Research Office (HE2RO), a collaboration between BU public health researchers and researchers from South Africa's University of Witwatersrand. In his work at HE2RO, a project operated by BU's Center for Global Health and Development, Fox analyzes treatment data to find solutions to bettering HIV treatment, broadening treatment access, and improving outcomes for the least cost. His team's work provides South Africa policymakers with information to improve the lives of more than three million people being treated for HIV. The World Health Organization has formulated treatment protocols based in part on Fox's work. He is the primary investigator or coinvestigator on grants from the World Bank, the Bill and Melinda Gates Foundation, the NIH, and USAID/South Africa.
Fox has cowritten a book on his data-driven research methods, Applying Quantitative Bias Analysis to Epidemiologic Data.
"It's incredibly gratifying and exciting to be working on problems that require big solutions and that require rigorous evaluation, problems that affect millions of people," says Fox, adding that the data analysis involved calls for creativity in the search for real-world solutions. "That makes it both fun and useful."
Also promoted to professor on the Medical Campus are:
Daniel Alford (SPH'86, MED'92), School of Medicine professor of medicine
Alford, assistant dean for continuing medical education, is an expert in addiction medicine and safe opioid prescribing for pain. He developed and directs the Safe and Competent Opioid Prescribing Education (SCOPE) program, which has trained more than 34,000 clinicians in the United States to safely and effectively manage patients suffering from chronic pain with opioid analgesics. For the past 15 years, he has also directed the Chief Resident Immersion Training in Addiction Medicine program, funded by the National Institute on Drug Abuse, which has trained more than 390 faculty from 117 residency training programs. Alford has received numerous teaching and service awards, from the American Medical Association and the White House Office of National Drug Control Policy, among others.
Stephan Anderson, MED professor of radiology
Anderson, an in-vivo and in-vitro imaging expert, has created collaborations with mechanical engineering and micro/nanotechnology experts to develop new imaging technologies. In addition, he has developed and validated imaging techniques for the study of diffuse liver disease and trauma. He is section chief of body imaging and is a primary investigator or coinvestigator on grants supported by the National Science Foundation, the NIH, GE Healthcare, and Philips Healthcare.
Tarik Haydar, MED professor of anatomy and neurobiology
On the faculty since 2010, Haydar is known for his pioneering research in brain development in Down syndrome and for his research explaining how neural progenitors generate the variety of neurons within the developing neocortex. His publications include invited editorials and critical reviews in Science, Cell, Neuron, Nature Neuroscience and other journals. Haydar has served on several dozen NIH review committees and recently chaired the Neural Cell Fate NIH Study Section. He is primary investigator on four active grants.
Robin Ingalls, MED professor of medicine
The work of Ingalls, an infectious diseases expert who has been at MED since 1995, has been critical in advancing the understanding of diseases such as sepsis, pelvic inflammatory disease, and pneumonia. Ingalls is known for collaborating with basic scientists to develop innovative, clinically relevant research, and her expertise extends to innate immunity, sexually transmitted diseases, and bacterial pathogenesis. She serves on the NIH Immunity and Host Defense study section and the Veterans Affairs Infectious Disease Merit panel.
Virginia R. Litle, MED professor of surgery
Litle is an expert in the management of chest malignancies, esophageal cancer in particular, and in reducing the perioperative risk of venous thromboembolism. She directs several programs at Boston Medical Center, including the Barrett's Esophagus Program, the Clinical Research Program in Thoracic Surgery, and the Center for Minimally Invasive Esophageal Therapies. Litle has participated in multi-institutional research groups since 2005, and was principal investigator on an NIH-funded translational research project of microRNA profiling of Barrett's esophagus and esophageal cancer.
Jennifer I. Luebke (MED'90), MED professor of anatomy and neurobiology
Luebke, anatomy and neurobiology department vice chair and graduate program director, is an expert on the structure and function of neurons in the cerebral cortex. Her research focuses on the normal structure and function of individual cortical pyramidal cells and their alterations in transgenic mouse models of neurological disease and in a rhesus monkey model of normal aging. The director of MED's Laboratory of Cellular Neurobiology, Luebke has published papers and review articles focusing on the effects of normal aging and the morphology of cortical neurons.
David McAneny, MED professor of surgery
Recognized for his work on cost-effective and safe management of surgical patients, McAneny and his team developed a mnemonic device for simple interventions to reduce pulmonary complications after surgery, such as pneumonia. Called I COUGH, it has been adopted by scores of hospitals in the United States and other English-speaking countries. McAneny's expertise is in endocrine surgery and hepatobiliary-pancreas-gastrointestinal surgery. He is a recipient of MED's annual Stanley L. Robbins Award for Excellence in Teaching, given in recognition of a faculty member's teaching and devotion to students.
Michael Paasche-Orlow, MED professor of medicine
Paasche-Orlow, a leader in the emerging field of health literacy, has coordinated statewide learning networks for health providers in New Hampshire, Kentucky, and Minnesota, and has helped create and evaluate a range of patient empowerment and decision-support tools. He is the founding editor in chief of the new journal Health Literacy Research and Practice and has run the international Health Literacy Annual Research Conference, the largest such conference, for the past eight years.
Marie-Helene Saint-Hilaire, MED professor of neurology
An expert on movement disorders, Saint-Hilaire is a leading researcher of Parkinson's disease. Her research interests include new medications and the role of neurorehabilitation and neuroprotective treatments and the search for biomarkers in Parkinson's. She directs MED's Parkinson's Disease and Movement Disorders Center, where she focuses on clinical research in Parkinson's and Huntington's diseases. Since 2003, Saint-Hilaire has directed the American Parkinson Disease Association Advanced Center for Parkinson Research, one of eight such US centers. Her research has been funded by the NIH, the Michael J. Fox Foundation for Parkinson's Research, the American Parkinson Disease Association, and industry.
Flora Sam, MED professor of medicine
Cardiologist Sam is recognized worldwide as an expert in a type of heart failure called preserved ejection fraction, also known as diastolic heart failure. Her outstanding scholarly achievement in biomedical research was recognized by election to the American Society for Clinical Investigation in 2011. Sam's translational research program, supported by the NIH, investigates inter-tissue communication in heart failure. Her research has contributed to defining important biomarkers in cardiac amyloidosis, a disorder that disrupts the proper working of the heart.
Jack Clark, School of Public Health professor of health law, policy, and management
Clark is an internationally known medical sociologist and health scientist whose research focuses on how people live with chronic diseases, use health services, communicate with doctors, reach treatment decisions, and perceive health care outcomes. He developed the concept of regret in patients following their decisions about the type of care they receive, first defined in studies to characterize the outcomes of prostate cancer treatment. Clark developed patient-centered tools to assess care outcomes and led studies to improve the quality of care provided in the Veterans Health Administration. His current research projects are funded by VA Health Services Research & Development, the VHA Office of Rural Health, and the American Cancer Society.
Michael McClean, SPH professor of environmental health
McClean, SPH associate dean for research and faculty advancement, is a scholar in environmental and occupational exposure assessment. His studies of potential health effects from exposures to chemical, physical, or biological agents have resulted in more than 130 peer-reviewed articles in such journals as Environmental Health Perspectives, Journal of Occupational and Environmental Medicine, and Neurology. McClean has applied his exposure assessment method to a range of public health issues, including kidney disease, occupational cancer, and most recently, traumatic brain injuries.
This BU Today article was written by Michael Goldberg.  He can be reached at michaelscottgoldberg@gmail.com.
BU Medical Campus Schedule for Tuesday, March 14:
BUSM GMS classes will be canceled. Employees in essential services should report as scheduled. Medical, PA and GMS students who are assigned to inpatient services are expected to be present, if possible. Students who are assigned to outpatient services should check with their course director or the policy at the clinical site. Non-essential staff may telecommute.
The Henry M. Goldman School of Dental Medicine will follow normal school hours. All Patient Treatment Centers will be open for patient care and all classes will be held as scheduled, unless notified by the Office of Academic Affairs. GSDM students who are on externship, should check with the policy at their respective externship site.
BU School of Public Health classes are canceled; SPH non-essential staff may telecommute at the discretion of their supervisor.
A City of Boston snow emergency has been declared as of 7 a.m. Tuesday. Please consider public transportation, if available, for travel to the medical campus to reduce traffic on the roadways. Employees who are part of the BUMC parking program should park in your assigned lot or garage.
Don't miss presentations by five faculty finalists being recruited to the BU CReM/Systems Biology program. These back-to-back presentations will be delivered during a half day symposium in Bakst Auditorium. The science promises to be science some of the best and most cutting edge that we'll hear this year.
Breakfast provided, admission is free. All are welcome, Thursday, March 9, beginning at 9 a.m., Bakst Auditorium.
On Thursday, March 9, beginning at 7 p.m. and lasting for approximately two hours, the voicemail system on the Medical Campus will be upgraded. Voicemail will not be available during the upgrade.
Please note: Any messages in your current voice mailbox cannot be migrated to the new system.  Please make sure you transcribe/handle any voicemail message in your current mailbox as they will no longer be available after the March 9 upgrade.
Directions for setting up your new mailbox will be available closer to the upgrade.  Questions? Contact Rich Meredith.
Every Thursday the Outreach Van Project (OVP), a group of first- and second-year medical students at BUSM, travels to East Boston to feed and care for the homeless population. The students unpack a van full of food, clothing and supplies, and distribute them throughout the night for anyone in need. They, along with a physician, also provide necessary medical care, and over the years have built a positive rapport with the clients. The students are there rain or shine, even on holidays, because they have become a reliable, consistent source of food and supplies for a population that desperately needs it.
One harsh December night, Gillian Smith, a videographer with the Communications Office accompanied the OVP. Under a single street light sat a maroon van with all of its doors propped open, inviting passersby to take something from inside. Outside the van stood half a dozen medical students, bundled up against single-digit temperature. With plastic gloves pulled over their winter ones, they scooped hot food into clear containers and handed it to a line of people waiting on the sidewalk.
The OVP was established in 1997 by the students to provide basic necessities to clientele in East Boston, where 20 percent of the population and 25 percent of children live below the poverty line. More than 1,400 people are served annually through this project.
On Wednesday, Jan. 25, as BUSM students joined more than 300 volunteers across the city to gather data of the number of people living on the streets with the hopes of connecting them with shelters and clinics, they brought with them a special message of compassion in the form of hand-sewn mittens.
The mittens they distributed were a donation from BUMC Associate Provost Thomas Moore, MD.
"An awful lot of people who are homeless, but for a couple of bad decisions or bad breaks, would have had apartments in the South End," Moore said. "They aren't different from a lot of us."
Moore was inspired to create something for the students to give to homeless they met during the census-taking process so the experience would be more of a bilateral exchange.
"I thought, 'What can I do that would make any difference?'" Moore said. "The mittens are easy for me to do, so what the heck."
Moore asked friends for any old or unused sweaters. He felted the sweaters, a process which involves putting the sweaters through a washing machine to change their texture, and followed a three-part pattern to design and sew the mittens together.
"If all goes well, it takes about 45 minutes to do a pair," he said.
The mitten project began during Intersession, and he finished his last pair a week before the census.
"Almost all of the materials were donated from friends," he said. "I set an original goal of 25 pairs, but had enough material to keep going, so I ended up making 35."
On each pair Moore pinned a tag that had a Boston University sticker on one side and on the other a message that said simply, "We care about you."
To celebrate the Martin Luther King, Jr. holiday, more than 100 members of the medical campus community gathered in the Hiebert Lounge on Thursday, Jan. 20, to hear BU's Associate Provost and Dean of Students Kenneth Elmore, JD.
The event opened with audio of Martin Luther King Jr.'s famous "I Have a Dream" speech. Elmore began by sharing that his speech was going to be very personal. "I never would have dreamed to be in a position where I get to honor Dr. King. That is something in which my parents take incredible pride." noted. He explained that his mother was brought to tears when she found out he would be speaking about MLK because "a lot of people fought very hard" to give him such an incredible opportunity.
His remarks, "On the Way We Go: Chaos or Community?" were based on a book by King with a similar title, Where Do We Go from Here: Chaos or Community? "I'm one of those people who thinks a little chaos and a little community can do well by us now," he confessed. Elmore noted that King felt "Power without love is reckless and abusive; and love without power is sentimental and anemic." He explained that this sentiment might characterize our national climate over the past few years – including issues such as war, underprivileged schools, lack of the middle class, etc. After the tragic 2016 shootings in Dallas, Elmore reached the crossroad of chaos and community. He reengaged with people in different ways and reevaluated what his "bubbles" were.
He reflected on his past and shared the refrain of a church song from his youth that especially spoke to him, "Ain't gonna let nobody turn me around…I'm gonna keep on walking, keep on talking, marching up to freedom land." The song was part of his youth and was sung to by his congregation to members when they were about to take a significant step in their lives. It was sung to Elmore when he left for college and it stuck with him. The song reminded him of the freedom riders of the civil rights movement, and he realized he could not live ahistorically. When he "saw with history in mind," he saw all the people that tried to help move the country forward.
Elmore's speech was followed by a musical interlude with Margaret Lee, MD, PhD, assistant professor of Dermatology, and Moisès Fernández Via, Founding Director of Arts | Lab @ Med Campus, and an energetic town hall discussion. Along with Elmore, Associate Dean of Diversity and Multicultural Affairs Rafael Ortega, MD, and Jonathan Woodson, Faculty Director at the BU Institute for Health System Innovation, facilitated a discussion that allowed the community to voice their concerns and questions. The event provided support and reflection on the eve of Inauguration Day.
To view more photos from the event, visit our Facebook album.
The event was sponsored by BUSM Office of Diversity and Multicultural Affairs in collaboration with the BMC Human Resources Department, Henry M. Goldman School of Dental Medicine Office of Diversity, BU School of Public Health and the BMC Minority Recruitment Program. To view the event, click here. For optimal viewing, please view in Firefox, Chrome, or Safari browsers.
"Optimal Structure of the Basic Sciences at Competitive University Academic Medical Centers"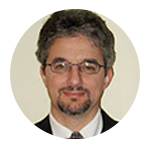 Arthur G. Palmer, PhD
Visiting Professor
Associate Dean, Graduate Affairs; Robert Wood Johnson, Jr. Professor of Biochemistry and Molecular Biophysics; Vice Chair, Biochemistry and Molecular Biophysics; Columbia University College of Physicians and Surgeons
Dr. Palmer's research interests include:
• Structure, function and dynamics of proteins and protein complexes
• NMR spectroscopy of biological macromolecules
• Molecular dynamics simulations of biological systems
• Fluorescence spectroscopy of biological systems
Thursday, Jan. 26
9-10 a.m.
Instructional Building, Hiebert Lounge
Coffee and tea reception to follow