11/15: "Precision Medicine: Precision Health" at the Museum of Science

"Precision Medicine: Precision Health"
Wednesday, Nov. 15 | 7-9 p.m.
Museum of Science – Cahners Theater
Learn what is possible now and what may be possible in the near future in Precision Medicine, aided by interdisciplinary research and Team Science, using examples of research from Alzheimer's Disease (AD) and an Affinity Research Collaborative group at Boston University.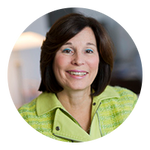 Welcome | 7:00 p.m.
Gloria S. Waters, PhD, vice president and associate provost for research, professor of speech, language and hearing services, will open the night's discussions.

Introduction | 7:05 p.m.
Katya Ravid, DSc, founding director, BU Interdisciplinary Biomedical Research Office and Evans Center for Interdisciplinary Biomedical Research, will explore "The Value of Team Science."
Speakers | 7:10 p.m.
Lindsay Farrer, PhD, chief of biomedical genetics, and professor of medicine, neurology, ophthalmology, epidemiology and biostatistics, will discuss how genomics is paving the path for Precision Medicine in neuropsychiatric disease.
Rhoda Au, PhD, professor of anatomy and neurobiology, neurology, and epidemiology, and senior investigator at the Framingham Heart Study, will discuss why Precision Health and Precision Medicine are not the same and what it takes to do both. Preventing Alzheimer's presents a different challenge than trying to treat it.

Conversation | 7:40 p.m.
Alice Cronin-Golomb, PhD, professor of psychological and brain sciences, will join the speakers to discuss mood/emotional disorders and other common complications associated with AD.
Q&A | 7:50 p.m.
The audience is encouraged to ask questions and engage with the BU Team.
---
Admission is free but registration is required. LEARN MORE!