Earth Day Festival and Puppies on Talbot Green
Talbot Green was the place to be on Thursday, April 14!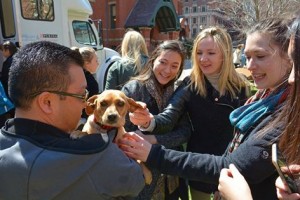 The North Shore Animal League of America's puppy van, along with Boston Medical Center's Healing Paws therapy dogs helped spread some puppy cheer to faculty, students and staff on the Medical Campus.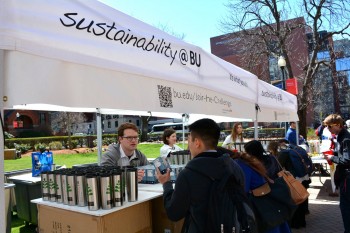 BUMC's Earth Day Festival also set the scene for a fun and interactive day with food, activities, giveaways and more!
If you missed the puppies, they'll be back Friday, April 15 from 10 a.m.-2 p.m.