Alice Jacobs, MD Receives American Heart Association Award
Alice K. Jacobs, M.D., professor of medicine at Boston University School of Medicine and director of the Cardiac Catheterization Laboratory and Interventional Cardiology at Boston Medical Center received the American Heart Association Gold Heart Award. The award is the highest honor the association gives to volunteers who have provided continued, distinguished service.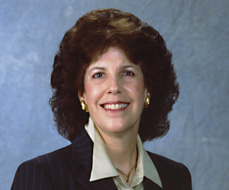 The award was presented at the association's 2009 Gold Heart Banquet in Washington, D.C.
Jacobs was the association's president in the 2004-05 fiscal year and has been a volunteer with the organization since 1981. As president, she provided critical leadership as the association launched several new initiatives including the Get With The Guidelines, a hospital quality-of-care program. In 2004, her presidential address at the association's annual meeting, Scientific Sessions, focused on the issue of trust between physician and patient and restoring public confidence in the healthcare system.
As a member of the association's Committee on Scientific Sessions Program, Jacobs founded enhancements to the organization's annual meeting, including "Ask the Expert" conferences and translational science sessions.
In 2006, as immediate past president, Jacobs called attention to the need for improvements in systems of care for patients with ST-elevation myocardial infarction (also called STEMI), a severe form of heart attack. This led to the association's Mission: Lifeline initiative, which seeks to develop strategies to increase the number of STEMI patients with timely access to primary percutaneous coronary intervention. Jacobs has served as chaired of the Mission: Lifeline Advisory Working Group since its creation in 2007 and has overseen the initiative's rapid expansion in communities across the United States.
Jacobs' major research interest is in coronary revascularization strategies. She is also interested in cardiovascular disease in women and the gender differences in the epidemiology, diagnosis, treatment and prognosis of ischemic heart disease.