Joseph A. Vita, M.D.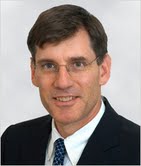 Professor of Medicine
Direct Contact: jvita@bu.edu
Publications Positions and Honors
The majority of my time is devoted to the conduct of clinical and translational research in Vascular Biology. We focus on the mechanisms and clinical relevance of endothelial dysfunction in patients with atherosclerosis and cardiovascular disease risk factors. We have created a translational research unit within the Whitaker Cardiovascular Institute where we study vascular physiology in patients, collect human tissue, and perform basic mechanistic studies within the same space. We also established a vascular testing station at the Framingham Heart Study and have characterized vascular function and arterial stiffness during several exam cycles. Our clinical studies have shown that patients with risk factors have endothelial dysfunction, that endothelial dysfunction predicts future cardiovascular events, and that risk reduction interventions improve endothelial function. We also have examined the effects of dietary and lifestyle interventions on endothelial function to better understand how they prevent or promote cardiovascular disease. In regard to mechanistic studies, we have long focused on increased oxidative stress as a cause of endothelial dysfunction in humans. Recent studies have focused on altered mitochondrial function and mitochondria-derived reactive oxygen species as mechanisms of endothelial dysfunction in obesity and diabetes mellitus.
In addition to my research activities, I devote a portion of my time to training physicians and post-doctoral fellows in the conduct of clinical and translational research. I supervise an NIH K12 training grant in vascular medicine and I am a faculty member of the Whitaker NIH T32 training grant. I served as the research mentor for more than 40 fellows, many of whom are now independent investigators. I spend a portion of my time practicing inpatient and consultative cardiology at Boston Medical Center, an urban tertiary care hospital. Finally, I currently serve as the Deputy Editor of Circulation and as the Editor-In-Chief of the Journal of the American Heart Association, the AHA's Open Access journal.