Steve C. Han, MD, MBA
Assistant Professor of Neurology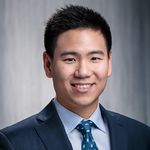 Title

Assistant Professor of Neurology

Office

Shapiro Building, 725 Albany St., 7th floor, Boston, MA 02118

Phone

617-638-8456

Education

Medical School: Boston University School of Medicine
Internship: New York University Grossman School of Medicine
Residency: Neurology residency at New York University Grossman School of Medicine
Fellowship: Movement Disorders at New York University Grossman School of Medicine
Board Certifications: Neurology (ABPN)
Special Interests: I find it a great privilege to provide longitudinal care to patients with movement disorders. I have a special interest in using chemodenervation to treat various movement disorders, in particular with ultrasound and EMG guidance. I am also interested in medical education.
Publications:
Han SC*, Stainman RS*, Busis NA, Grossman SN, Thawani SP, Kurzweil AM. Curriculum Innovations: A Comprehensive Teleneurology Curriculum for Neurology Trainees. Neurology: Education 2023; 2 (3).

Han SC, Frucht SJ. Atypical Parkinsonian Syndromes: Awareness of red flags and key examination findings speeds diagnosis. Practical Neurology September 2022: 44-48.
Chan M, Han SC, Kelly S, Tamimi M, Giglio B, Lewis A. A case series of Guillain-Barré Syndrome following Covid-19 infection in New York. Neuro Clin Pract 2021; 11 (4) e576-e578.  PMID: 34484964.

Grossman SN, Han SC, Balcer LJ, Kurzweil A, Weinberg H, Galetta SL, Busis NA. Rapid implementation of virtual neurology in response to the COVID-19 pandemic. Neurology 2020; 94(24):1077-1087. PMID: 32358217.

Han, SC, Katus L, Frucht SJ. Dramatic Response to Pramipexole in Delayed-Onset Parkinsonism from Osmotic Demyelinating Syndrome. Tremor Other Hyperkinet Mov 2020; 10:9. PMID: 32775023.

Kim S*, Han SC*, Gallan AJ, Hayes JP. Neurometabolic indicators of mitochondrial dysfunction in repetitive mild traumatic brain injury. Concussion 2017: 2(3):CNC48. PMID: 30202587; PMCID: PMC6128012.

Gnatienko N, Han SC, Krupitsky E, Blokhina E, Bridden C, Chaisson CE, Cheng DM, Walley AY, Raj A, Samet JH. Linking Infectious and Narcology Care (LINC) in Russia: design, intervention and implementation protocol. Addict Sci Clin Pract 2016; 1(1):10. PMID: 27141834; PMCID: PMC4855723.
LaBelle CT, Han SC, Bergeron A, Samet JH. Office-Based Opioid Treatment with Buprenorphine (OBOT-B): Statewide Implementation of the Massachusetts Collaborative Care Model in Community Health Centers. J Subst Abuse Treat 2016; 60:6-13. PMID: 26233698; PMCID: PMC4682362.