Michael D. Perloff, MD, PhD
Assistant Professor of Neurology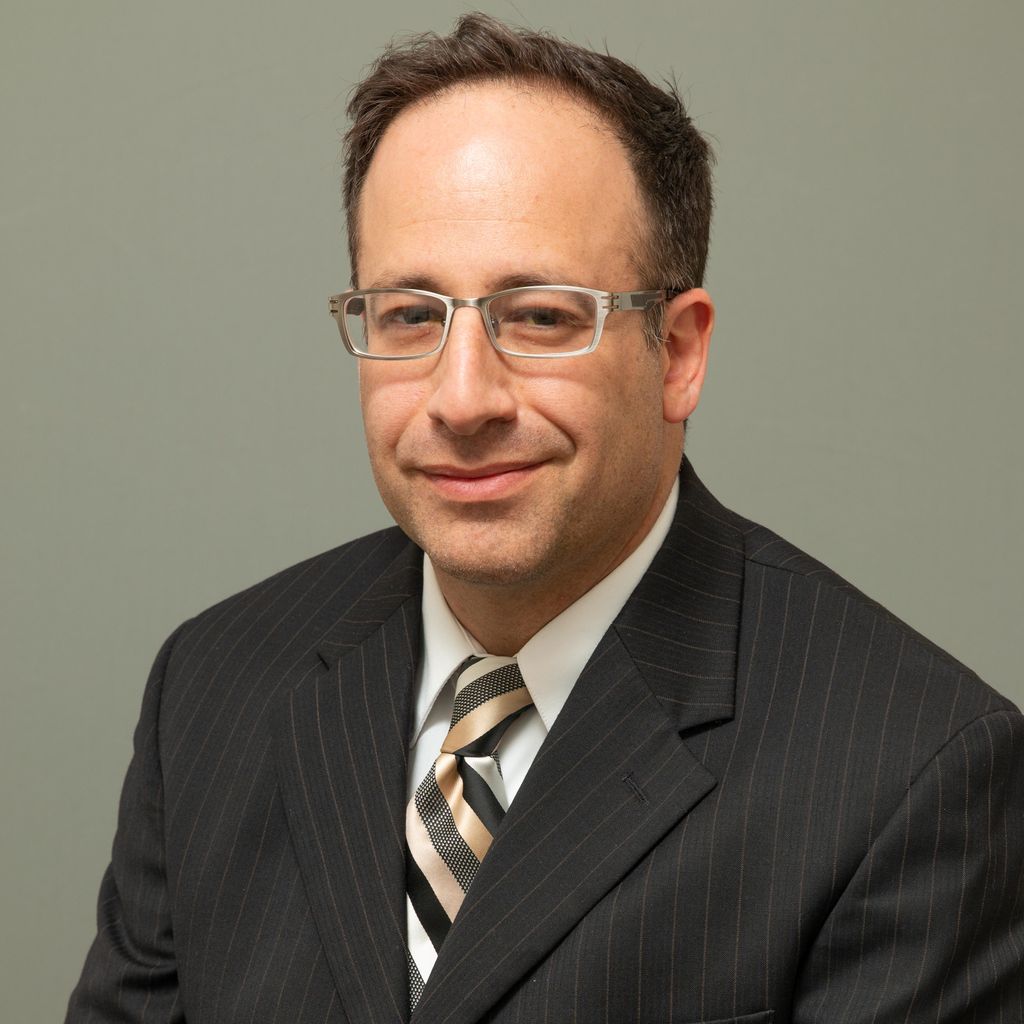 Title

Assistant Professor of Neurology

Office

Shapiro Building, 725 Albany St., 7th floor, Boston, MA 02118

Phone

617-638-8456

Education

Graduate School: Tufts University School of Medicine, Boston, MA (2002)
Medical School: Univ of Massachusetts Medical School, Worcester, MA (2006)
Internship: St. Elizabeth's Medical Center, Boston, MA (2007)
Residency: Boston University Medical Center, Boston, MA (2010)
Fellowship: NYU Interventional Pain Management, New York, NY (2011)
Michael D. Perloff, MD, PhD, is an Assistant Professor of Neurology at the Boston University School of Medicine. He arrived at the university after completing his fellowship in interventional pain at New York University. For more than 10 years he has trained residents in clinicals, didactic teaching, and pain research. He has won awards for his research and teaching such as the American Pain Society travel scholarship, the April Krinsky Excellence in Teaching Award.  In addition, he has written book chapters, internet webMedicine reviews  and has published over fifty articles. His research interests are interventional pain, neurology in the emergency room, stroke, headache, and pharmacology. Dr Perloff is board certified in Neurology and Pain Medicine.
Awards
Dr. Michael Perloff received "Attending of the Year Award" for 2017-2018 in recognition of his outstanding dedication to resident teaching.
2021– 2023 Boston "Top Doctors", Boston Magazine, Castle Connolly Medical Ltd. 
2022  Boston University Medical Group Clinical Excellence Society (1% of Boston University faculty)  
Recent Publications
Fu JL, Perloff MD. Pharmacotherapy for Spine-Related Pain in Older Adults. Drugs Aging. 2022 Jul;39(7):523-550. doi: 10.1007/s40266-022-00946-x. Epub 2022 Jun 27. PMID: 35754070.
Lau KHV, Kaku M, Bissonnette S, Perloff MD. Three-way telemedicine visits in resident clinic. Med Educ. 2020 Nov;54(11):1061-1062. doi: 10.1111/medu.14331. Epub 2020 Sep 3. 
Cervantes-Arslanian A, Lau KHV, Anand P, Shulman JG, Ford T, Takahashi C, Daneshmand A, Nguyen TN, Suchdev K, Abdennadher M, Saxena A, Macone A, Perloff M, Zhu S, Greer DM. Rapid Dissemination of Protocols for Managing Neurology Inpatients with COVID-19. Ann Neurol. 2020 May 12.
Macone AE, Perloff MD. Lasmiditan: Its Development and Potential Use. Clin Pharmacol Drug Dev. 2020 Apr;9(3):292-296. doi: 10.1002/cpdd.781. Epub 2020 Feb 5.
Perloff MD, Parikh SK, Fiorito-Torres F, McAdams MT, Rayhill ML. Cerebrospinal Fluid Removal for Idiopathic Intracranial Hypertension: Less Cerebrospinal Fluid Is Best. J Neuroophthalmol. 2019 Sep;39(3):330-332. doi: 10.1097/WNO.0000000000000759.
Patel EA, Perloff MD. Radicular Pain Syndromes: Cervical, Lumbar, and Spinal Stenosis. Semin Neurol. 2018 Dec;38(6):634-639. doi: 10.1055/s-0038-1673680. Epub 2018 Dec 6.
Perloff MD, Dashkoff J, Ge G. The Simplified Epiduralysis After Laminectomy/Fusion (SEAL) Procedure for Postsurgical Radicular Low Back Pain. Pain Med. 2019 Mar 1;20(3):578-580. doi: 10.1093/pm/pny195.
Perloff MD, Chung JS. Urgent care peripheral nerve blocks for refractory trigeminal neuralgia. Am J Emerg Med. 2018 Nov;36(11):2058-2060. doi: 10.1016/j.ajem.2018.08.019. Epub 2018 Aug 8.
Perloff MD, Patel NS, Kase CS, Oza AU, Voetsch B, Romero JR. Cerebellar stroke presenting with isolated dizziness: Brain MRI in 136 patients. Am J Emerg Med. 2017 Jun 22. pii: S0735-6757(17)30484-9. doi: 10.1016/j.ajem.2017.06.034.
Macone AE, Perloff MD. Triptans and migraine: Advances in use, administration, formulation, and development. Expert Opin Pharmacother. 2017 Jan 27. doi: 10.1080/14656566.2017.1288721. [Epub ahead of print]
Barrette KF, Perloff MD. Physical Medicine and Rehabilitation: The Changing Landscape of Residency and Career. Am J Phys Med Rehabil. 2017 Feb;96(2):131-132. doi: 10.1097/PHM.0000000000000556.
Kassavetis P, Joseph JB, Francois R, Perloff MD, Berkowitz AL. Zika virus-associated Guillain-Barré syndrome variant in Haiti. Neurology. 2016 May 6. pii: 10.1212/WNL.0000000000002759.
Savino AK, Perloff MD. Epidural Glucocorticoid Injections for Spinal Stenosis, Interlaminal at the Worst Level. Pain Med. 2016 Feb;17(2):373-4. doi: 10.1111/pm/pme.12901.
Berlin RK, Butler PM, Perloff MD. Gabapentin Therapy in Psychiatric Disorders: A Systematic Review. Prim Care Companion CNS Disord. 2015 Oct 22;17(5). doi: 10.4088/PCC.15r01821.
Fiorito-Torres F, Murphy DN, Perloff MD. No Pain, No Pigment. Am J Phys Med Rehabil. 2015 Sep 11. [Epub ahead of print] PubMed PMID: 26368838.
Perloff MD. Practical considerations in opioid use for brain neoplasm. Continuum (Minneap Minn). 2015 Apr; 21(2 Neuro-oncology):480-6.
Perloff MD, Lee S. 25% Cluster. Cephalalgia. 2014 Aug 8.
Zhu S, Perloff MD. Commentary: TIA for the internist. Am J Med. 2014 Jul 2. pii: S0002-9343(14)00565-8. doi: 10.1016/j.amjmed.2014.06.024. [Epub ahead of print]
Yan PZ, Butler PM, Kurowski D, Perloff MD. Beyond Neuropathic Pain: Gabapentin Use in Cancer Pain and Perioperative Pain. Clin J Pain. 2013 Nov 25.
Lioutas V, Romero JR, Kleinman MS, Wang JW, Perloff MD. Clinical Reasoning: a 54-year-old man with unilateral weakness and vascular risk factors. Neurology. 2012 Jul 24;79(4):e28-32. doi: 10.1212/WNL.0b013e318260435a.
Westwood AJ, Perloff MD, McGeeney BE, Seshadri S. Constructional apraxia reversed with methylprednisolone. J Neuropsychiatry Clin Neurosci. 2012 Spring;24(2):E51-2. doi: 10.1176/appi.neuropsych.11060136.
Rayhill ML, Perloff MD. Gabapentin use in the prevention of succinylcholine-induced fasciculation and myalgia. J Postgrad Med. 2012 Jan-Mar;58(1):1-2. doi: 10.4103/0022-3859.93244.
Perloff MD, Zuzuárregui JR, Frank SA. Writing from the wards: advice for residents. Neurologist. 2012 Mar;18(2):96-8. doi: 10.1097/NRL.0b013e31823fa3d0.
Gharibo CG, Varlotta GP, Rhame EE, Liu EC, Bendo JA, Perloff MD. Interlaminar versus transforaminal epidural steroids for the treatment of subacute lumbar radicular pain: a randomized, blinded, prospective outcome study. Pain Physician. 2011 Nov-Dec;14(6):499-511.
Perloff MD, Thaler DE, Otis JA. Anorgasmia with gabapentin may be common in older patients. Am J Geriatr Pharmacother. 2011 Jun;9(3):199-203. doi: 10.1016/j.amjopharm.2011.04.007.
Gan JJ, Mandell AM, Otis JA, Holmuhamedova M, Perloff MD. Suspecting optic neuritis, diagnosing Bartonella cat scratch disease. Arch Neurol. 2011 Jan;68(1):122-6. doi: 10.1001/archneurol.2010.345.
Perloff MD, Leroy AM, Ensrud ER. Teaching video neuroimages: the elusive L5 reflex. Neurology. 2010 Sep 14;75(11):e50. doi: 10.1212/WNL.0b013e3181f25ea6.
Welsh E, Kucera J, Perloff MD. Iatrogenic hyperammonemia after anorexia. Arch Intern Med. 2010 Mar 8;170(5):486-8. doi: 10.1001/archinternmed.2009.549.