Maxine H. Krengel, PhD
Assistant Professor of Neurology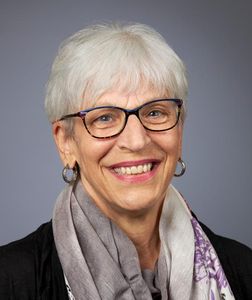 Title

Assistant Professor of Neurology

Office

VA Boston Healthcare System (12C) 150 S. Huntington Street Boston, MA 02130

Education

State University of New York at Albany, PhD
University of Rhode Island, BA
Maxine H. Krengel, PhD is an Assistant Professor of Neurology at Boston University School of Medicine. Dr. Krengel received a Ph.D. in Psychology from the State University of New York at Albany.
Publications
Heboyan V, Krengel MH, Sullivan K, Iobst S, Klimas N, Wilson C, Coughlin SS. Sex Differences in Gulf War Illness: A Reanalysis of Data From the CDC Air Force Study Using CDC and Modified Kansas Case Definitions. J Occup Environ Med. 2019 Jul; 61(7):610-616.
Blum K, Gondré-Lewis MC, Modestino EJ, Lott L, Baron D, Siwicki D, McLaughlin T, Howeedy A, Krengel MH, Oscar-Berman M, Thanos PK, Elman I, Hauser M, Fried L, Bowirrat A, Badgaiyan RD. Understanding the Scientific Basis of Post-traumatic Stress Disorder (PTSD): Precision Behavioral Management Overrides Stigmatization. Mol Neurobiol. 2019 May 23.
Zundel CG, Krengel MH, Heeren T, Yee MK, Grasso CM, Janulewicz Lloyd PA, Coughlin SS, Sullivan K. Rates of Chronic Medical Conditions in 1991 Gulf War Veterans Compared to the General Population. Int J Environ Res Public Health. 2019 03 16; 16(6).
Janulewicz P, Krengel M, Quinn E, Heeren T, Toomey R, Killiany R, Zundel C, Ajama J, O'Callaghan J, Steele L, Klimas N, Sullivan K. The Multiple Hit Hypothesis for Gulf War Illness: Self-Reported Chemical/Biological Weapons Exposure and Mild Traumatic Brain Injury. Brain Sci. 2018 Nov 13; 8(11).
Maule AL, Janulewicz PA, Sullivan KA, Krengel MH, Yee MK, McClean M, White RF. Meta-analysis of self-reported health symptoms in 1990-1991 Gulf War and Gulf War-era veterans. BMJ Open. 2018 02 13; 8(2):e016086.
Sullivan K, Krengel M, Bradford W, Stone C, Thompson TA, Heeren T, White RF. Neuropsychological functioning in military pesticide applicators from the Gulf War: Effects on information processing speed, attention and visual memory. Neurotoxicol Teratol. 2018 Jan – Feb; 65:1-13.
Coughlin SS, Krengel M, Sullivan K, Pierce PF, Heboyan V, Wilson LCC. A Review of Epidemiologic Studies of the Health of Gulf War Women Veterans. J Environ Health Sci. 2017; 3(2).
Yee MK, Janulewicz PA, Seichepine DR, Sullivan KA, Proctor SP, Krengel MH. Multiple Mild Traumatic Brain Injuries Are Associated with Increased Rates of Health Symptoms and Gulf War Illness in a Cohort of 1990-1991 Gulf War Veterans. Brain Sci. 2017 Jul 09; 7(7).
Janulewicz PA, Krengel MH, Maule A, White RF, Cirillo J, Sisson E, Heeren T, Sullivan K. Neuropsychological characteristics of Gulf War illness: A meta-analysis. PLoS One. 2017; 12(5):e0177121.
Naeser MA, Martin PI, Ho MD, Krengel MH, Bogdanova Y, Knight JA, Yee MK, Zafonte R, Frazier J, Hamblin MR, Koo BB. Transcranial, Red/Near-Infrared Light-Emitting Diode Therapy to Improve Cognition in Chronic Traumatic Brain Injury. Photomed Laser Surg. 2016 Dec; 34(12):610-626.