Lan Zhou, MD, PhD
Professor of Neurology and Pathology Vice Chair for Research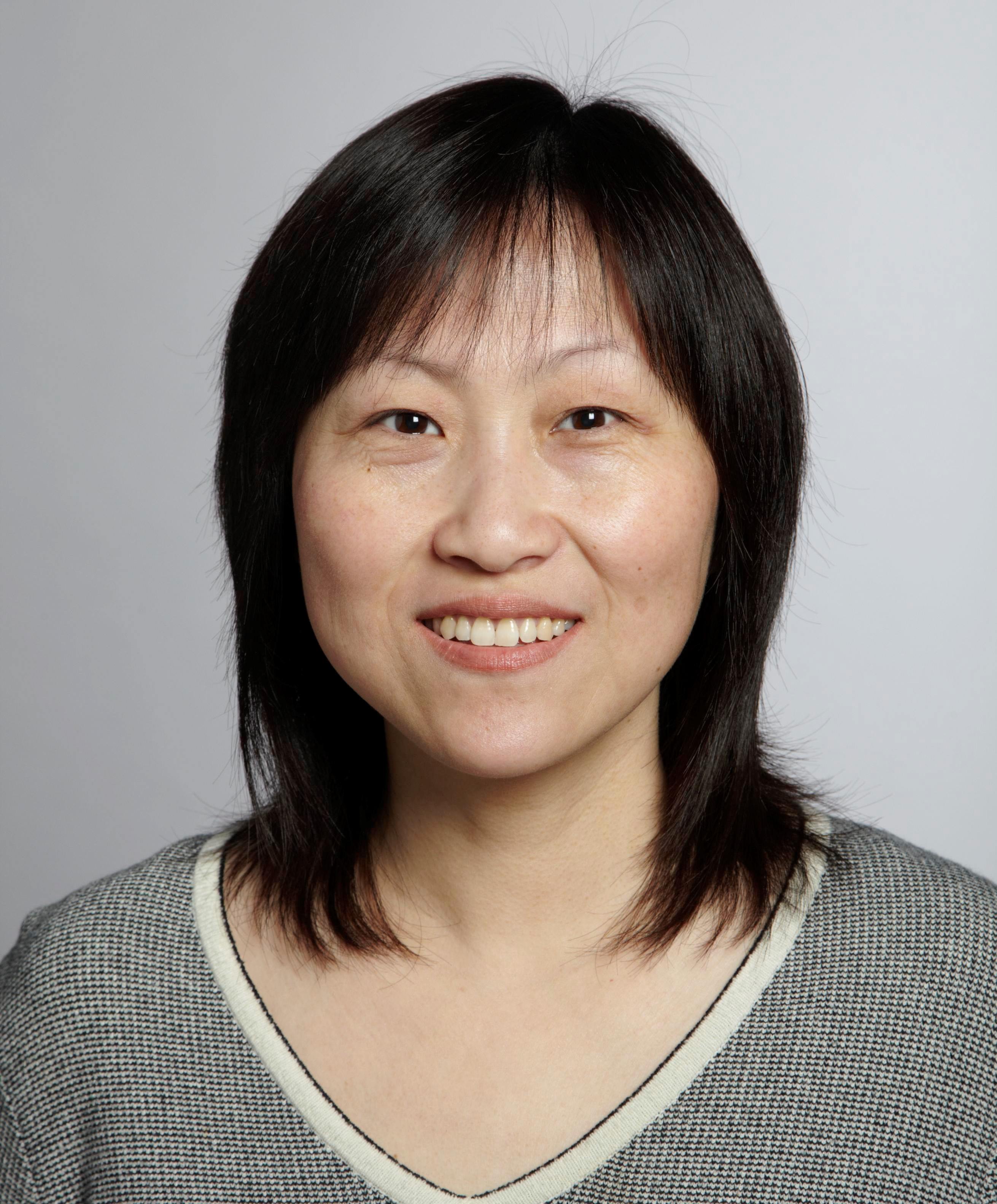 Title

Professor of Neurology and Pathology
Vice Chair for Research

Office

Shapiro Building, 725 Albany St., 7th floor, Boston, MA 02118

Phone

617-638-8456

Education

Medical School: Shanghai Medical University School of Medicine
Internship: Internal Medicine, Wayne State University Sinai-Grace Hospital
Residency: Neurology, Wayne State university Detroit Medical Center
Fellowship: Neuromuscular Medicine, Johns Hopkins University
Dr. Zhou is a renowned neuromuscular specialist. She treats patients with neuromuscular diseases, performs muscle, nerve, and skin biopsies, and interprets biopsies. She has mentored many fellows, residents, and medical students to conduct clinical and basic research. Her clinical research interest in in neuromuscular diseases, such as myopathies and small fiber neuropathy. Her basic research that has been continuously funded by NIH for over 13 years focuses on the molecular and cellular mechanisms underlying muscle inflammation and fibrosis associated with muscular dystrophy and acute skeletal muscle injury repair. Her research team has published extensively in the biomedical journals. She has given many invited talks and lectures nationally and internationally. Her clinical research goal is to improve the diagnosis and management of neuromuscular diseases. Her basic research goal is to develop novel pharmacotherapies to modify inflammation, reduce fibrosis, promote regeneration, and improve muscle function and muscular dystrophy phenotype.
Board Certifications:
1) Neurology Board Certificate by American Board of Psychiatry and Neurology
2) Nerve and Muscle Pathology Certificate by American Academy of Neurology
3) Neuromuscular Medicine Board Certificate by American Board of Psychiatry and Neurology
Special Interests:
Clinical Interests: Neuromuscular diseases, neuromuscular pathology, nerve, muscle, and skin biopsies, myopathies, small fiber neuropathy
Research Interests: Muscle inflammation and fibrosis, muscular dystrophy, small fiber neuropathy
Publications:
Zhou L, Dey CR, Wert SE, DuVall MD, Frizzell RA, and Whitsett, JA. (1994) Correction of lethal intestinal defect in a mouse model of cystic fibrosis by human CFTR. Science. 266:1705-1708.
Simonet WS, DeRose ML, Bucay N, Nguyen HQ, Wert SE, Zhou L, Ulich TR, Thomason A, Danilenko DM, and Whitsett JA. (1995) Pulmonary malformation in transgenic mice expressing human keratinocyte growth factor in the lung. Proc Natl Acad Sci USA. 92:1246-1255.
Zhou L, Dey CR, Wert, SE, and Whitsett JA. (1996) Arrested lung morphogenesis in transgenic mice bearing an SP-C-TGF-B1 chimeric gene. Dev Biol. 175:227-238.
Zhou L, Lim L, Costa RH, and Whitsett JA. (1996) Thyroid transcription factor-1 hepatocyte nuclear factor-3B, surfactant protein B, C, and Clara cell secretory protein in developing mouse lung. J Histochem Cytochem. 44:1183-1193.
Zhou L, Graeff RW, McCray PB Jr, Simonet WS, and Whitsett JA. (1996) Keratinocyte growth factor stimulates CFTR-independent fluid secretion in the fetal lung in vitro. Am J Physiol. 271:L987-994.
Whitsett JA, Zhou L. (1996) Use of transgenic mice to study autocrine-paracrine signaling in lung morphogenesis and differentiation. Clin Perinatol. 23: 753-769.
Zhou L, Dey CR, Wert SE, Tan C, Costa RH, and Whitsett JA. (1997) Hepatocyte nuclear factor-3B limits cellular diversity in the developing respiratory epithelium and alters lung morphogenesis in vivo. Dev Dynamics. 210:305-311
Zhou L, Zabad R, and Lewis RA. (2002) Ethylene glycol intoxication: Electrophysiological studies suggest a polyradiculopathy. Neurology. 59 (11): 1809-1810.
Zhou L, Chillag K, and Nigro MA. (2003) Hyperekplexia: a treatable neurogenetic disease. Brain & Dev. 24(7): 669-674.
Zhou L. and Griffin JW. (2003) Demyelinating neuropathies.  Curr Opin Neurol. 16(3): 307-313.
Zhou L, McConville J, Chaudhry V, Adams RN, Skolasky RL, Vincent A, and Drachman DB. (2004) Clinical comparison of MuSK antibody positive and negative myasthenic patients. Muscle Nerve. 30(1): 55-60.
Zhou L, Yousem DM, and Chaudhry V. (2004) Role of magnetic resonance neurography in brachial plexus lesions. Muscle Nerve. 30(3): 305-309.
Zhou L and Hoke A. (2004) A novel insertional mutation in the Connexin 32 gene causes CMTX with unusual elecetrophysiological findings. J Peripher Nerv Syst. 9: 194-195.
Bolanos-Meade J, Zhou L, Hoke A, Corse A, Vogelsang G, Wagner KR. (2005) Hydroxychloroquine causes severe vacuolar myopathy in a patient with chronic graft-versus-host disease. Am J Hematol. 78 (4): 306-309.
Zhou L, Porter JD, Cheng G, Gong B, Hatala DA, Merriam AP, Zhou X, Rafael-Fortney JA, Kaminski HJ. (2006) Temporal and spatial mRNA expression patterns of TGF-b1, 2, 3 and TbRI, II, III in skeletal muscles of mdx mice. Neuromuscul Disord. 16(1): 32-38.
Zhou L,  Kitch D, Evans SR, Raman S, Hauer P, Ebenezer G, Gerschenson M, Marriana CM, Valcour V, Diaz-Arrastia R, Goodkin K, Millar L, Shriver S, Asmuth DM, Clifford DB, Simpson DM, McArthur JC. (2007) Correlates of epidermal nerve fiber densities in HIV-associated distal sensory polyneuropathy. Neurology.  68(24):2113-2119.
Chemali K and Zhou L. (2007) Small fiber degeneration in post-stroke complex regional pain syndrome.  Neurology.  69(3):316-7.
Zhou L, Rafael-Fortney JA, Huang P, Zhao SX, Cheng G, Zhou X, Kaminski HJ, Liu L, and Ransohoff RM. (2008) Haploinsufficiency of utrophin gene worsens skeletal muscle inflammation and fibrosis in mdx mice. J Neurol Sci.  264(1-2):106-111.
Shook SJ, Mamsa H, Jen JC, Baloh RW, Zhou L. (2008) A novel mutation in KCNA1 causes episodic ataxia with dyspnea.  Muscle Nerve. 37(3):399-402.
Cheng G, Kaminski HJ, Gong B, Zhou L, Hatala D, Howell SJ, Zhou X, Mustari MJ. (2008) Molecular visual deprivation in Macaque monkeys: A profile in the gene expression of lateral geniculate nucleus by laser capture microdissection.  Mol Vis. 4(14):1401-13.
Zhou L and Pioro EP. (2009)  Familial ALS with SOD1 mutation misdiagnosed with polyradiculopathy and myopathy.  Amyotroph Lateral Scler. 2009;10(5-6):476-478.
Tavee J and Zhou L. (2009) Small fiber neuropathy: A burning problem. Cleve Clin J Med. 76 (5):297-305
Huang P, Zhao XS, Fields M, Ransohoff RM, Zhou L. (2009) Imatinib attenuates skeletal muscle dystrophy in mdx mice. FASEB J. 23(8):2539-48.
Zhou L and Lu H.  (2010) Targeting fibrosis in Duchenne muscular dystrophy. J Neuropathol Exp Neurol. 69(8):771-6.
Parambil JG, Tavee JO, Zhou L, Pearson KS, Culver DA. (2011) Efficacy of intravenous immunoglobulin for small fiber neuropathy associated with sarcoidosis.  Respir Med.  105(1):101-5.
Lu H, Huang D, Saederup N, Charo IF, Ransohoff RM, and Zhou L (2011). Macrophages recruited via CCR2 signaling produce insulin-like growth factor-1 to support acute skeletal muscle injury repair. FASEB J. 25(1):358-69.
Huang P, Cheng G, Lu H, Aronica M, Ransohoff RM, Zhou L. (2011). Impaired respiratory function in mdx and mdx/utrn+/- mice. Muscle Nerve. 43(2):263-7.
Zhou L, Li J, Ontaneda D, and Sperling J (2011)  Metabolic syndrome in small fiber sensory neuropathy. J Clin Neuromuscul Dis. 12(4):235-243.
Lu H, Huang D, Ransohoff RM, and Zhou L (2011). Acute skeketal muscle injury: CCL2 expression by both monocytes and injured muscle is required for repair. FASEB J. 25(10):3344-3355.
Yao Q, Zhou L, Cusumano P, Bose N, Piliang M, Jayakar B, Su LC, Shen B. (2011) A new category of autoinflammatory disease associated with NOD2 gene mutations. Arthritis Res Ther. 2011 Sep 14;13(5):R148.
Beastrom N, Lu H, Macke A, Canan BD, Johnson EK, Penton CM, Kaspar BK, Rodino-Klapac LR, Zhou L, Janssen PM, Montanaro F. (2011)  Mdx (5cv) Mice Manifest More Severe Muscle Dysfunction and Diaphragm Force Deficits than Do Mdx Mice. Am J Pathol. 179(5):2464-74.
Yao Q, Zhou L, Tomecki KJ. (2012) Coexistent tumor necrosis factor receptor-associated periodic fever syndrome and Ehlers-Danlos syndrome. Rheumatol Int. 32(7):2223-5
Khan S and Zhou L (2012) Characterization of non-length-dependent small fiber sensory neuropathy. Muscle Nerve. 45(1):86-91
Cheng J, Daftari A, and Zhou L (2012) Sympathetic blocks provided sustained pain relief in a patient with refractory painful diabetic neuropathy.  Case Reports in Anesthesiol. 2012:285328.
Ghosh P and Zhou L (2012) Diagnostic utility of the Athena limb-girdle muscular dystrophy gene test panel. J Clin Neuromuscul Dis. 14(2):86-87
Yao Q, Su LC, Tomecki KJ, Zhou L, Jayakar B, and Shen B (2013) Dermatitis as a Characteristic Manifestation of a New Category of Autoinflammatory Disease Associated with NOD2 Mutations. J Am Acad of Dermatol. 68(4):624-631
Armour R and Zhou L (2013) Outcome of statin myopathy after stain withdrawal. J Clin Neuromuscul Dis. 14(3):103-109
Tavee JO, Polston D, Zhou L, Shields RW, Butler RS, and Levin KH (2014) Sural SNAP, epidermal nerve fiber density, and QSART in the healthy elderly.  Muscle Nerve.  49(4):564-9
Stavros K, Motiwala K, Zhou L, Sejdiu F, Shin S (2014) Calciphylaxis in a dialysis patient diagnosed by muscle biopsy.  J Clin Neuromuscul Dis. 15(3):108-11
Brandstadter R1, Brody J, Morgello S, Motiwala R, Shin S, Lublin F, and Zhou L (2015)  Primary Neurolymphomatosis Presenting with Polyradiculoneuropathy Affecting One Lower Limb.  J Clin Neuromuscul Dis. 17(1):6-12.
Zhao W, Lu H, Wang X, Ransohoff RM, and Zhou L (2016) CX3CR1 deficiency delays acute skeletal muscle injury repair by impairing macrophage functions.  FASEB J.  30(1):380-93
Stavros K, Paik D, Motiwala R, Weinberger J, Zhou L, Shin S.  (2016) Median nerve penetration by a persistent median artery and vein mimicking carpal tunnel syndrome.  Muscle Nerve. 53(3):485-7.
Wongmek A, Shin S, and Zhou L (2016) Skin biopsy in assessing meralgia paresthetica.  Muscle Nerve. 53(4):641-3.
Wang X, Zhao W, Ransohoff RM, Zhou L (2016) Identification and function of fibrocytes in skeletal muscle injury repair and muscular dystrophy.  J Immunol. 197(12):4750-61
Zhao W, Wang X, Ransohoff RM, and Zhou L (2017) CCR2 deficiency does not provide sustained improvement of muscular dystrophy in mdx5cv mice.  FASEB J.  31(1):35-46
Kwon PM, Zhou L, Motiwala R, Kerr LD, Shin SC (2017) Immune myopathy with perimysial pathology associated with interstitial lung disease and anti-EJ antibodies. J Clin Neuromuscul Dis. 18(4):223-227
Bahou E and Zhou L (2017) ANCA-associated vasculitis predominantly presenting with severe myalgias. Neurology: Neuroimmunol Neuroinflamm. 16;4(4):365
Zhao W, Wang X, Sun KH, and Zhou L (2018) Alpha-Smooth muscle actin is not a marker of fibrogenic cell activity in skeletal muscle fibrosis. PLOS One.  Jan 10;13(1):e0191031.
Wang X, Zhao W, Ransohoff RM, and Zhou L (2018) Infiltrating macrophages are broadly activated at the early stage to support acute skeletal muscle injury repair. J Neuroimmunol.  317:55-66
Jin P, Cheng L, Chen M, and Zhou L (2018) Low sensitivity of skin biopsy in diagnosing small fiber neuropathy in Chinese Americans. J Clin Neuromuscul Dis. 20(1):1-6
Ryan Castoro, Megan Simmons, Vignesh Ravi, Derek Huang, Christopher Lee, John Sergent, Lan Zhou, and Jun Li (2018) SCN11A Arg225Cys mutation causes nociceptive pain without detectable peripheral nerve pathology. Neurology: Genetics. 20;4(4):e255