Julie G. Shulman, MD
Assistant Professor of Neurology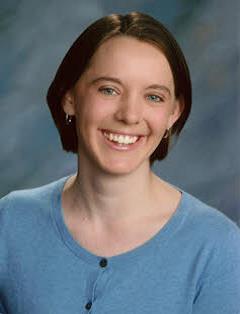 Title

Assistant Professor of Neurology

Office

Shapiro Building, 725 Albany St., 7th floor, Boston, MA 02118

Phone

617-638-8456

Education

Medical School: New York Medical College, 2012
Internship: Medicine, Mount Auburn Hospital , 2013
Residency: Neurology, Boston University Medical Center, 2016
Fellowship: Vascular Neurology, Boston University Medical Center, 2017
Julie G. Shulman, MD is a Neurologist at Boston Medical Center and Assistant Professor of Neurology at Boston University School of Medicine. She is also the Vascular Neurology Fellowship Program Director. Dr. Shulman attended medical school at the New York Medical College and then completed a residency and fellowship at Boston Medical Center. Her research interests are in acute stroke, neuroimaging, brain embolism, and telestroke. Dr. Shulman is board certified in Vascular Neurology and Neurology.
Awards:
Dr. Julie Shulman is the recipient of the Golden Brain Award for 2017-2018. This award is presented annually by the BU medical students on Neurology clerkship and is in recognition of Dr. Shulman's excellence in teaching and devotion to students.
Publications:
Mac Grory B, Nackenoff A, Poli S, Spitzer M, Nedelmann M, Guillon B, Preterre C, Chen C, Lee A, Yaghi S, Stretz C, Azher I, Paddock J, Bakaeva T, Greer D, Shulman JG, Kowalski R, Lavin P, Mistry E, Espaillat K, Furie K, Kirshner H, Schrag M. Intravenous Fibrinolytic Therapy for Acute Central Retinal Artery Occlusion – An Observational Cohort Study and Updated Patient-Level Meta-Analysis. 2020;51:2018-2025
Shulman JG, Qureshi MM, Lau H, Finn B, Abbas S, Cervantes A, Mercado M, Greer D, Jara H, Chapman M, Mian A, Takahashi C. Perihematomal Edema Surrounding Spontaneous Intracerebral Hemorrhage by CT: Ellipsoidal vs. Morphometric Volumetry. Medicine. 2020 Jul 10;99(28):e20951
Carneiro T, Dashkoff J, Leung L, Nobleza COS, Marulanda-Londono E, Hathidara M, Koch S, Sur N, Boske A, Voetsch B, Nour HA, Miller DJ, Daneshmand A, Shulman JG, Curiale G, Greer D, Romero JR, Anand P, Cervantes-Arslanian AM. Intravenous tPA for Acute Ischemic Stroke in Patients with COVID-19. J Stroke Cerebrovasc Dis. 2020 Nov;29(11):105201
Cervantes A, Lau V, Anand P, Shulman JG, Ford T, Takahashi C, Daneshman A, Nguyen T, Suchdev K, Abdennadher M, Saxena A, Macone A, Perloff M, Zhu S, Greer D. Rapid Dissemination of Clinical Knowledge in a Pandemic: Our Experience Developing and Disseminating Protocols for Managing Inpatients with Neurological Diseases and COVID-19. Ann Neurol. 2020 Aug;88(2):211-214
Ford T, Curiale G, Nguyen T, Aparicio H, Hamlyn E, Gangadhara S, Cervantes A, Greer D, Romero JR, Shulman JG. Optimization of Resources and Modifications in Acute Ischemic Stroke Care in Response to the Global COVID-19 Pandemic. J Stroke Cerebrovasc Dis. 2020 Aug;29(8):104980
Penton A, Lau H, Babikian V, Shulman JG, Cervantes-Arslanian A, Gangadhara S, Greer D, Romero JR. Chronic Kidney Disease as Risk Factor for Enlarged Perivascular Spaces in Patients With Stroke and Relation to Racial Group. Stroke. 2020 Nov;51(11):3348-3351
Czap A, Zha A, Sebaugh J, Hassan A, Shulman JG, Abdalkader M, Nguyen T, Linfante I, Starosciak A, Ortega-Gutierrez S, Farooqui M, Quispe-Orozco D, Vora N, Rai V, Nogueira R, Haussen D, Jillella D, Rana A, Yu S, Thon J, Zaidat O, Khandelwal P, Bach I, Sheth S, Jadhav A, Desai S, Jovin T, Liebeskind D, Siegler J. Endovascular thrombectomy time metrics in the era of COVID-19: observations from the Society of Vascular and Interventional Neurology Multicenter Collaboration. J Neurointerv Surg. 2021 Feb 8
Petrie B, Sturzoiu T, Shulman JG, Abbas S, Masoud H, Romero JR, Filina T, Nguyen T, Lau H, Clark J, Auerbach S, Pyatkevich H, Aparicio H. Questionnaire and portable sleep test screening of sleep disordered breathing in acute stroke. Journal of Clinical Medicine. 2021 Aug 13;10(16):3568
Arandela K, Samudrala S, Abdalkader M, Anand P, Daneshmand A, Dasenbrock H, Nguyen T, Ong C, Takahashi C, Shulman JG, Babi MA, Sivakumar S, Shah N, Jain S, Anand S, Nobleza COS, Shekhar S, Venkatasubramanian V, Salahuddin H, Taqi M, Nour HA, Nofar J, Cervantes-Arslanian A. Reversible cerebral vasoconstriction syndrome in patients with coronvirus disease: A multicenter case series. J Stroke Cerebrovasc Dis. 2021 Dec; 30(12):106118
Shulman JG, Snider S, Vaitkevicius H, Babikian VL and Patel NJ. Direct Visualization of Arterial Emboli in Moyamoya Syndrome. Frontiers in Neurology. 8:425. 2017.
Shulman JG, Cervantes-Arslanian A. Infectious Etiologies of Stroke. Seminars in Neurology. Aug;39(4):482-494. 2019.
Shulman JG, Ford T, Cervantes-Arslanian A. Neurologic Emergencies during the Coronavirus Disease 2019 Pandemic. Neurologic Clinics. 39(2):671-687. May 2021.