Jesse B. Mez, MD, MS
Associate Professor of Neurology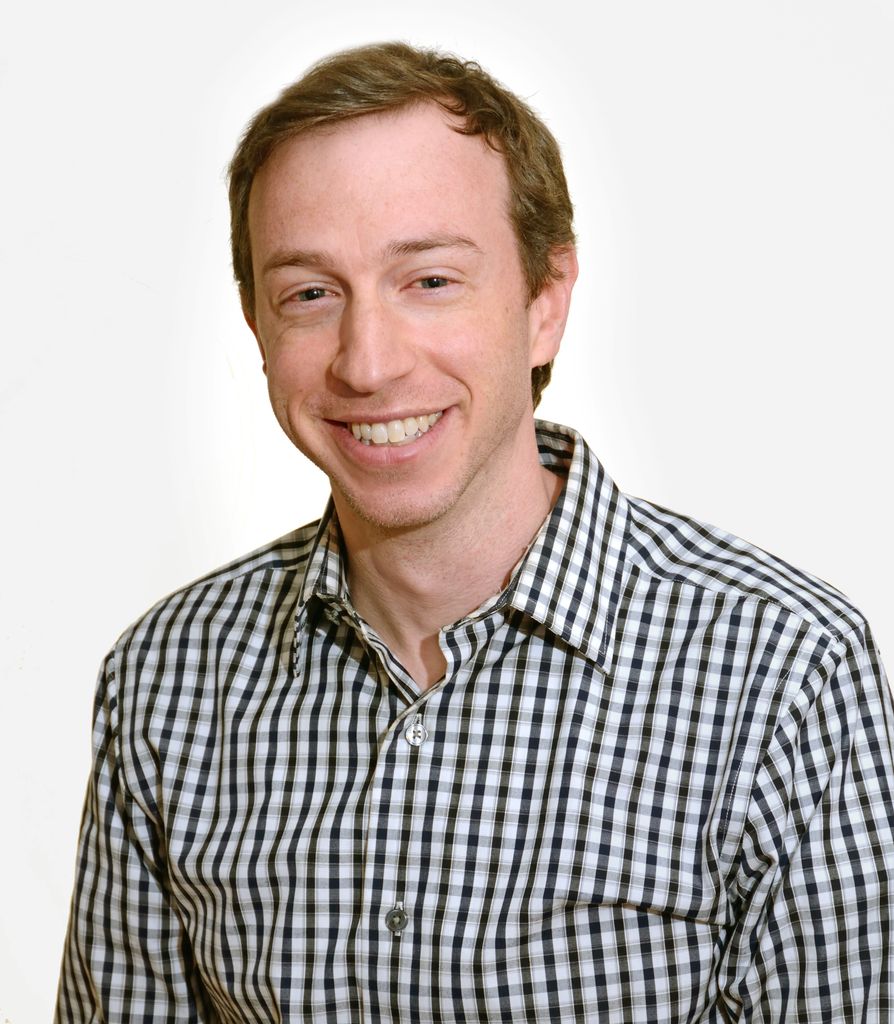 Title

Associate Professor of Neurology

Office

BU School of Medicine, 72 E. Concord Street Boston, MA 02118

Phone

617-414-8384

Education

Medical School: University of Maryland School of Medicine, Baltimore, MD (2006)
Residency: Massachusetts General and Brigham and Women's Hospitals, Boston, MA (2010)
Fellowship: Behavioral Neurology, Neuropsychiatry and Geriatric Neurology, Columbia University, New York (2013)
Post Graduate: Biostatistics (Statistical Genetic Track), MS, Columbia University, New York (2013)
Dr. Mez completed his undergraduate studies at Cornell University and earned his medical degree from the University of Maryland School of Medicine. He completed residency training in Neurology at Massachusetts General and Brigham and Women's Hospitals. He completed a clinical fellowship in Aging and Dementia and a research fellowship in Neuroepidemiology at Columbia University. During fellowship training, he also earned a Masters in Biostatistics with a focus on Statistical Genetics from the Mailman School of Public Health at Columbia. In 2013, he became an Assistant Professor of Neurology at Boston University (BU) School of Medicine. In 2014, he became Associate Director of the BU Alzheimer's Disease Center (ADC) Clinical Core.
Research Interests
Dr. Mez's research focuses on the application of statistical genetics and genetic epidemiology to various forms of dementia. He is particularly interested in the role of genetic and non-genetic factors in atypical clinical presentations of Alzheimer's disease. He also is interested in how the interaction of genetic risk factors and trauma influence dementia risk.
Awards
Dr. Mez is a 2015 Spivack Neuroscience Scholar and a recipient of the 2018 Carlos S. Kase Outstanding Contribution to Neurology Research Award. He is a recipient of a Peer Reviewed Alzheimer's Research Project Grant from the Department of Defense, a K23 Mentored Patient-Oriented Research Career Development Award from the National Institute on Aging, a New Investigator Research Grant from the Alzheimer's Association, a BU ADC Pilot Grant, a BU Clinical and Translational Science Institute Pilot Grant and the NIH Loan Repayment Program. He is a member of the American Academy of Neurology, the American Society of Human Genetics, the International Society to Advance Alzheimer's Research and Treatment and the Society for Behavioral and Cognitive Neurology.
Recent Publications
Chung J, Wang X, Maruyama T, Ma Y, Zhang X, Mez J, Sherva R, Takeyama H; Alzheimer's Disease Neuroimaging Initiative, Lunetta KL, Farrer LA, Jun GR. Genome-wide association study of Alzheimer's disease endophenotypes at prediagnosis stages. Alzheimers Dement. 2017 Dec 20. pii: S1552-5260(17)33842-6. doi: 10.1016/j.jalz.2017.11.006.
McKee AC, Mez J, Abdolmohammadi B. Chronic Traumatic Encephalopathy in Football Players-Reply. JAMA. 2017 Dec 19;318(23):2353. doi: 10.1001/jama.2017.16687.
Cherry JD, Stein TD, Tripodis Y, Alvarez VE, Huber BR, Au R, Kiernan PT, Daneshvar DH, Mez J, Solomon TM, Alosco ML, McKee AC. CCL11 is increased in the CNS in chronic traumatic encephalopathy but not in Alzheimer's disease. PLoS One. 2017 Sep 26;12(9):e0185541. doi: 10.1371/journal.pone.0185541. eCollection 2017.
Alosco ML, Kasimis AB, Stamm JM, Chua AS, Baugh CM, Daneshvar DH, Robbins CA, Mariani M, Hayden J, Conneely S, Au R, Torres A, McClean MD, McKee AC, Cantu RC, Mez J, Nowinski CJ, Martin BM, Chaisson CE, Tripodis Y, Stern RA. Age of first exposure to American football and long-term neuropsychiatric and cognitive outcomes. Transl Psychiatry. 2017 Sep 19;7(9):e1236. doi: 10.1038/tp.2017.197.
Mez J, Daneshvar DH, Kiernan PT, Abdolmohammadi B, Alvarez VE, Huber BR, Alosco ML, Solomon TM, Nowinski CJ, McHale L, Cormier KA, Kubilus CA, Martin BM, Murphy L, Baugh CM, Montenigro PH, Chaisson CE, Tripodis Y, Kowall NW, Weuve J, McClean MD, Cantu RC, Goldstein LE, Katz DI, Stern RA, Stein TD, McKee AC. Clinicopathological Evaluation of Chronic Traumatic Encephalopathy in Players of American Football. JAMA. 2017 Jul 25;318(4):360-370. doi: 10.1001/jama.2017.8334.
Alosco ML, Mez J, Kowall NW, Stein TD, Goldstein LE, Cantu RC, Katz DI, Solomon TM, Kiernan PT, Murphy L, Abdolmohammadi B, Daneshvar D, Montenigro PH, Nowinski CJ, Stern RA, McKee AC. Cognitive Reserve as a Modifier of Clinical Expression in Chronic Traumatic Encephalopathy: A Preliminary Examination. J Neuropsychiatry Clin Neurosci. 2017 Winter;29(1):6-12. doi: 10.1176/appi.neuropsych.16030043. Epub 2016 Aug 19.
Gavett BE, Gurnani AS, Saurman JL, Chapman KR, Steinberg EG, Martin B, Chaisson CE, Mez J, Tripodis Y, Stern RA. Practice Effects on Story Memory and List Learning Tests in the Neuropsychological Assessment of Older Adults. PLoS One. 2016 Oct 6;11(10):e0164492. doi: 10.1371/journal.pone.0164492. eCollection 2016.
Mez J, Chung J, Jun G, Kriegel J, Bourlas AP, Sherva R, Logue MW, Barnes LL, Bennett DA, Buxbaum JD, Byrd GS, Crane PK, Ertekin-Taner N, Evans D, Fallin MD, Foroud T, Goate A, Graff-Radford NR, Hall KS, Kamboh MI, Kukull WA, Larson EB, Manly JJ; Alzheimer's Disease Genetics Consortium, Haines JL, Mayeux R, Pericak-Vance MA, Schellenberg GD, Lunetta KL, Farrer LA. Two novel loci, COBL and SLC10A2, for Alzheimer's disease in African Americans. Alzheimers Dement. 2017 Feb;13(2):119-129. doi: 10.1016/j.jalz.2016.09.002. Epub 2016 Oct 20.
Cherry JD, Tripodis Y, Alvarez VE, Huber B, Kiernan PT, Daneshvar DH, Mez J, Montenigro PH, Solomon TM, Alosco ML, Stern RA, McKee AC, Stein TD. Microglial neuroinflammation contributes to tau accumulation in chronic traumatic encephalopathy. Acta Neuropathol Commun. 2016 Oct 28;4(1):112.
Zahodne LB, Gilsanz P, Glymour MM, Gibbons LE, Brewster P, Hamilton J, Mez J, Marden JR, Nho K, Larson EB, Crane PK, Gross AL. Comparing Variability, Severity, and Persistence of Depressive Symptoms as Predictors of Future Stroke Risk. Am J Geriatr Psychiatry. 2017 Feb;25(2):120-128. doi: 10.1016/j.jagp.2016.10.009. Epub 2016 Oct 24. PubMed PMID: 27866734; PubMed Central PMCID: PMC5253243.
Jun GR, Chung J, Mez J, Barber R, Beecham GW, Bennett DA, Buxbaum JD, Byrd GS, Carrasquillo MM, Crane PK, Cruchaga C, De Jager P, Ertekin-Taner N, Evans D, Fallin MD, Foroud TM, Friedland RP, Goate AM, Graff-Radford NR, Hendrie H, Hall KS, Hamilton-Nelson KL, Inzelberg R, Kamboh MI, Kauwe JSK, Kukull WA, Kunkle BW, Kuwano R, Larson EB, Logue MW, Manly JJ, Martin ER, Montine TJ, Mukherjee S, Naj A, Reiman EM, Reitz C, Sherva R, St George-Hyslop PH, Thornton T, Younkin SG, Vardarajan BN, Wang LS, Wendlund JR, Winslow AR; Alzheimer's Disease Genetics Consortium, Haines J, Mayeux R, Pericak-Vance MA, Schellenberg G, Lunetta KL, Farrer LA. Transethnic genome-wide scan identifies novel Alzheimer's disease loci. Alzheimers Dement. 2017 Jul;13(7):727-738. doi: 10.1016/j.jalz.2016.12.012. Epub 2017 Feb 7.
Crane PK, Trittschuh E, Mukherjee S, Saykin AJ, Sanders RE, Larson EB, McCurry SM, McCormick W, Bowen JD, Grabowski T, Moore M, Bauman J, Gross AL, Keene CD, Bird TD, Gibbons LE, Mez J; Executive Prominent Alzheimer's Disease: Genetics and Risk Factors (EPAD:GRF) Investigators. Incidence of cognitively defined late-onset Alzheimer's dementia subgroups from a prospective cohort study. Alzheimers Dement. 2017 Dec;13(12):1307-1316. doi: 10.1016/j.jalz.2017.04.011. Epub 2017 Jun 15.
Tripodis Y, Alosco ML, Zirogiannis N, Gavett BE, Chaisson C, Martin B, McClean MD, Mez J, Kowall N, Stern RA. The Effect of Traumatic Brain Injury History with Loss of Consciousness on Rate of Cognitive Decline Among Older Adults with Normal Cognition and Alzheimer's Disease Dementia. J Alzheimers Dis. 2017;59(1):251-263. doi: 10.3233/JAD-160585.
Seifan A, Marder KS, Mez J, Noble JM, Cortes EP, Vonsattel JP, Honig LS. Hippocampal laminar distribution of tau relates to Alzheimer"s disease and age of onset. J Alzheimers Dis. 2015 Jan 1; 43(1):315-24.
Montenigro PH, Baugh CM, Daneshvar DH, Mez J, Budson AE, Au R, Katz DI, Cantu RC, Stern RA. Clinical subtypes of chronic traumatic encephalopathy: literature review and proposed research diagnostic criteria for traumatic encephalopathy syndrome. Alzheimers Res Ther. 2014; 6(5):68.
Mez J, Stern RA, McKee AC. Chronic Traumatic Encephalopathy: Where Are We and Where Are We Going? Curr Neurol Neurosci Rep. 2013 Dec 1;13(12):1–12.
Mez J, Cosentino S, Brickman AM, Huey ED, Mayeux R. Different Demographic, Genetic, and Longitudinal Traits in Language versus Memory Alzheimer's Subgroups. J Alzheimers Dis JAD. 2013 Jun 20.
Mez J, Cosentino S, Brickman AM, Huey ED, Manly JJ, Mayeux R. Faster cognitive and functional decline in Dysexecutive versus amnestic Alzheimer's subgroups: a longitudinal analysis of the National Alzheimer's Coordinating Center (NACC) database. PloS One. 2013;8(6):e65246.
Mez J, Cosentino S, Brickman AM, Huey ED, Manly JJ, Mayeux R . Dysexecutive versus amnestic Alzheimer disease subgroups: analysis of demographic, genetic, and vascular factors. Alzheimer Dis. Assoc. Disord. 27, 218–225. 2013.
Huey, ED, Manly JJ, Tang M, Schupf N, Brickman AM, Manoochehri M, Mez J, DeCarli C, Devanand DP, Mayeux R. Course and etiology of dysexecutive MCI in a community sample. Alzheimers Dement. J. Alzheimers Assoc. 2013 Feb 26.
Sheikh SI, Vaitkevicius H, Mez J, Diamond EL. Meningitis associated with sphenoid sinus encephalocoele. Pract Neurol. 2010 Feb;10(1):43-4.
Mez J, Cole JW, Howard TD, Macclellan LR, Stine OC, O'Connell JR, Wozniak MA, Stern BJ, Sorkin JD, Mitchell BD, Kittner SJ. Evaluation of self-reported ethnicity in a case-control population: the stroke prevention in young women study. BMC Res Notes. 2009 Dec 18;2:260.
Karkera JD, Lee JS, Roessler E, Banerjee-Basu S, Ouspenskaia MV, Mez J, Goldmuntz E, Bowers P, Towbin J, Belmont JW, Baxevanis AD, Schier AF, Muenke M. Loss-of-function mutations in growth differentiation factor-1 (GDF1) are associated with congenital heart defects in humans. Am J Hum Genet. 2007 Nov;81(5):987-94.