Jason L. Weller, MD, MS
Instructor of Neurology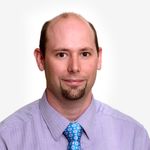 Title

Instructor of Neurology

Office

Shapiro Building, 725 Albany St., 7th floor, Boston, MA 02118

Phone

617-638-8456

Education

Medical School: Saint Louis University School of Medicine, 2013
Internship: Medicine, Boston University Medical Center, 2014
Residency: Neurology, Boston University Medical Center, 2017
Fellowship: Sports Neurology and Cognitive/Behavioral Neurology, Boston University/Boston Veterans Affairs Healthcare System, 2019
Board certifications: Neurology
Special Interests: Concussion, Post-Concussion Syndrome, Chronic Traumatic Encephalopathy
Publications:
Reese Z, Weller J, Rangachari D, Schlechter B, Breu AC. A Veteran Presenting With Altered Mental Status and Clonus. Fed Pract. 2020 Apr;37(4):165-169. 
Weller J, and Budson A. Current understanding of Alzheimer's disease diagnosis and treatment [version 1; referees: 2 approved]. F1000Research 2018, 7(F1000 Faculty Rev): 1161 (doi: 10.12688/f1000research.14506.1).

Weller J, Comeau D, and Otis JA. Myofascial Pain. Semin Neurol 2018; 38: 640-3. (DOI https://doi.org/ 10.1055/s-0038-1673674. ISSN 0271-8235).

Weller JL, Turk K, Budson AE, and Kirshner HS. Chronic Traumatic Encephalopathy. In: Roos RP, Editor-in-Chief. MedLink Neurology. San Diego: MedLink Corporation. Available at www.medlink.com. Last updated: February 17, 2019.
Concussion Q&A
Dr. Jason Weller discusses non-sports related concussions in adults.
Featured speaker:
Originally from Chicago, Dr. Jason Weller finished medical school at St. Louis University after attaining a Master's degree in Neuroanatomy at the same institution. He completed his fellowship in Sports Neurology and is now a Sports Medicine physician at Boston University Medical Center.