Crandal E. Peeler, MD
Assistant Professor, Ophthalmology and Neurology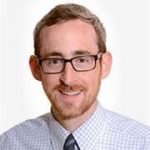 Title

Assistant Professor, Ophthalmology and Neurology

Education

Medical School: Dartmouth Medical School, Hanover, NH
Internship: St. Joseph Mercy Hospital, Brighton, MI
Residency: University of Michigan (Kellogg Eye Center), Ann Arbor, MI
Fellowship training: Neuro-ophthalmology, Massachusetts Eye and Ear Infirmary, Boston, MA
Crandall E. Peeler, MD is an Assistant Professor of Ophthalmology and Neurology at the Boston University School of Medicine. After graduating from Dartmouth College with a degree in Economics and another in Art History, Dr. Peeler completed a postbac at Bryn Mawr College to prepare for medical school, which he completed at Dartmouth. He worked as a research analyst between undergrad and his postbac as well as between his postbac and medical school. After completing his fellowship in Neuro-Ophthalmology at the Massachusetts Eye and Ear Infirmary he remained in Massachusetts to join BUSM. Dr. Peeler is active in the medical community as a lecturer, presenter, researcher, and mentor and was recently inducted into the Clinical Excellence Society.
Board certification: American Board of Ophthalmology
Major Areas of Interest and Expertise: Optic nerve injury, Strabismus, Cataract Surgery
Honors:
2017 Boston Medical Center: Clinical Excellence Society
2017 Boston Medical Center: Ophthalmology Resident Graduation Invited Speaker
2016 Boston Medical Center: Outstanding Clinical Instructor
2013 University of Michigan Kellogg Eye Center: Michigan Ophthalmology Trainee Career Development Award
2010 Dartmouth Medical School: C. Everett Koop, MD Courage Award
2009 Dartmouth Medical School: Arnold P. Gold Humanism in Medicine Honor Society
2009 Dartmouth Medical School: Rolf C. Syvertsen Scholar
2009 Dartmouth Medical School: Alpha Omega Alpha Honor Medical Society
2009 Dartmouth Medical School: James Strickler Fellowship
2009 The Global Health Council: New Investigator in Global Health
Recent Publications
Peeler CE, Gonzalez E. Retinoblastoma. N Engl J Med. 2022 Jun 23;386(25):2412. doi: 10.1056/NEJMicm2118356. PMID: 35731655.
Lambert JE, Peeler CE. Visual and oculomotor outcomes in children with prenatal opioid exposure. Curr Opin Ophthalmol. 2019 Nov;30(6):449-453. doi: 10.1097/ICU.0000000000000604. PMID: 31449086.
Peeler CE, Gorgy M, Sadlak N, Sathe S, Tamashunas N, Fiorello MG, Cabral H, Paasche-Orlow MK, Weinstein ZM. A Pilot Study of Automated Pupillometry in the Treatment of Opioid Use Disorder. J Addict Med. 2021 Nov-Dec 01;15(6):477-483. doi: 10.1097/ADM.0000000000000794. PMID: 33323697; PMCID: PMC8562941.
Peeler CE. A Review of Visual and Oculomotor Outcomes in Children With Posterior Fossa Tumors. Semin Pediatr Neurol. 2017 May;24(2):100-103. doi: 10.1016/j.spen.2017.04.007. Epub 2017 Apr 10. PMID: 28941523.
Collett G, Haddad N, Peeler CE, Distefano AG. A Case of Recurrent Orbital Inflammation Secondary to Acute Myeloblastic Leukemia. J Neuroophthalmol. 2021 Sep 1;41(3):e319-e321. doi: 10.1097/WNO.0000000000001114. PMID: 33109999.
Tam EK, Ness S, Peeler CE. Exudative hemorrhagic retinopathy related to all- trans retinoic acid differentiation syndrome in a patient with acute promyelocytic leukemia. Int J Ophthalmol. 2021 Feb 18;14(2):323-325. doi: 10.18240/ijo.2021.02.22. PMID: 33614465; PMCID: PMC7840356.
Chaudhry S, Bryant TK, Peeler CE. Venous sinus stenting in idiopathic intracranial hypertension: a safer surgical approach? Curr Opin Ophthalmol. 2016 Nov;27(6):481-485. doi: 10.1097/ICU.0000000000000315. PMID: 27585210.
Lambert JE, Christiansen SP, Peeler CE. Don't Miss This! Red Flags in the Pediatric Eye Exam: Pupils. J Binocul Vis Ocul Motil. 2019 Jul- Sep;69(3):102-105. doi: 10.1080/2576117X.2019.1609893. PMID: 31329052.
Bui M, Ryan KM, Oke I, Peeler CE, Jacquet GA. A Posttraumatic Dilated, Proptotic Eye Does Not Always Need a Lateral Canthotomy! A Review of Superior Orbital Fissure Syndrome for Emergency Physicians. J Emerg Med. 2021 Apr;60(4):520-523. doi: 10.1016/j.jemermed.2020.11.021. Epub 2021 Jan 19. PMID: 33478843.
Bryant TK, Feinberg EE, Peeler CE. Uveitis-glaucoma-hyphema syndrome secondary to a Soemmerring ring. J Cataract Refract Surg. 2017 Jul;43(7):985-987. doi: 10.1016/j.jcrs.2017.07.002. PMID: 28823448.