Lab People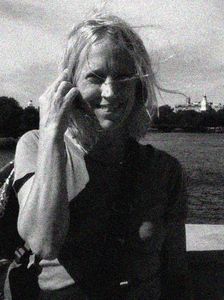 Katherine Strissel, PhD.
  A cell biologist with a background in neural development and tissue remodeling having intensely studied the vertebrate eye, front and back, cornea   to retina, then changed directions almost entirely and examined adipose function and immune cell interactions in the context of obesity and    metabolic disease in mice and human cells.  Here now, examining inflammatory cytokine patterns that stratify obese metabolic phenotypes in    African American women to identify those with increased risk for breast cancer- with the hope that such inflammatory biomarkers could be utilized  clinically as an aid to prevent future disease. Current studies focus on the adipose-immune cell microenvironment to identify cellular mediators  responsible for inflammatory signals that could promote cancer progression in this high risk population and elsewhere.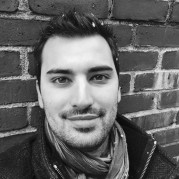 Guillaume Andrieu, PhD.
Dr Andrieu is a French molecular biologist from Paul Sabatier University in Toulouse, with a research interest in the signal transduction pathways that are relevant for obesity-associated inflammation, in particular, how the inflamed tumor microenvironment of insulin-resistant obesity exacerbates the dangerous properties of human breast cancer cells. These properties include invasion, proliferation, migration and other mechanisms of metastasis that are upregulated as tumor cells progress.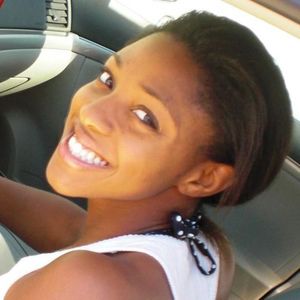 Dequina Nicholas PhD.
Dequina received her bachelor's degree in chemistry magna cum laude from Southern Adventist University, Collegedale, TN in 2009 and her Ph.D. in biochemistry from Loma Linda University, Loma Linda, CA in 2015. Her thesis focused on elucidating pathways by which long chain saturated fatty acids activate the immune system. During her graduate studies, she received several prestigious awards including a Keystone Symposia Travel Scholarship, the LLU 2015 Faculty of Graduate Studies Dean's Award, and a Predoctoral F31 Fellowship awarded by NIGMS. Dequina is currently investigating biological links between type 2 diabetes and breast cancer.
Denis Laboratory – Former Members

Fangnian Wang, M.D., Ph.D.

Fangnian received his medical degree from Shihezi Medical College, Xinjiang, China and Ph.D. from Shanghai Medical University. He completed postdoctoral training with Dr. Mary R. Loeken of the Section on Developmental and Stem Cell Biology, at the Joslin Diabetes Center of Harvard Medical School, before he joined the lab as a postdoctoral fellow to study Brd2 phenotypes in mouse models. He was exceptionally talented in molecular cloning and the manipulation of murine embryonic stem cells, the construction of transgenic and knockout mice and the biochemistry of energy metabolism. He investigated the hypothesis that B cell-restricted knockdown of Brd2 function in mice leads to immune deficiency, and whole body-knockdown leads to disruptions of energy balance. He is now a staff scientist at IQuum Inc, in Marlborough, MA.

Wanda Blanton, M.D.

Wanda received her undergraduate degree magna cum laude from Washington University, St. Louis, MO in 1997 and M.D. from the University of Kansas School of Medicine in 2002. She was an intern and resident at Barnes-Jewish Hospital, St. Louis, from 2002 to 2005. She received several prestigious awards, including membership in the Golden Key honor society and Alpha Epsilon Delta honor society, the Sterling Merit Scholarship, University of Kansas School of Medicine, and she was a Sarnoff fellow at Washington University, St. Louis. Wanda was a GI fellow and postdoctoral trainee in the Immunology Training Program at BU School of Medicine. She tested the hypothesis that lentiviral vectors that overexpress Brd2 can expand the lymphoid lineage in mice, upon transduction of murine hematopoietic stem cells and the reintroduction of those cells into mice by stem cell transplant. That work was published online in December 2013 in J Leuk. Biol. These experiments deepen our understanding of human immunodeficiency, autoimmunity and lymphoid malignancy. Wanda is currently in private GI practice in the greater Boston area.

Anna Belkina, M.D., Ph.D.

Anna was a graduate student in Cell and Molecular Biology Program. She received her medical degree summa cum laude in 2003 from the Russian State Medical University in Moscow and a master's degree from Rockefeller University in New York City in 2007. She has conducted important and diverse work on the functions of p53, the leptin receptor and energy metabolism. Her lab project involved the use of mouse models of Brd2 knockdown associated with obesity and protection from insulin resistance and Brd2 constitutive expression associated with B cell malignancy. Most recently she has investigated the role of signal transduction in the innate immune system, and the mechanisms behind how Brd2 deficiency can uncouple inflammatory signal transduction and transcription from insulin resistance in the context of obesity. Her work has been widely cited and published; she is currently a research specialist in the Flow Cytometry Core of Boston University Medical Center and actively collaborates with us on studies of obesity, and its associated metabolic disturbances, including cancers, in humans.

Hongsheng Liu, D.D.S.

Hongsheng received his D.D.S. degree from Beijing Medical University, Beijing, China in 1997 and was Instructor and Pediatrician in the Department of Pediatrics there until 2002, and Assistant Professor in the Department of Pediatrics at Peking University until 2005, when he joined Boston University. He completed graduate studies in the BU School of Dental Medicine.

Anupama Sinha

Anupama was educated at Banaras H. University, Varanasi, India and Tuskegee University, Tuskegee, AL. She joined the lab as a Research Associate in the Cancer Research Center at Boston University School of Medicine in 2001 and was the lead author on several of our important papers describing transcriptional control of cyclin A. She was highly expert in all the advanced technologies we employ and was a driving force behind our productivity.

Paul B. Romesser, M.D.

Paul joined the lab as a BU undergraduate and conducted his thesis work on the proteomics of B cell lymphoma in the lab. He completed his undergraduate degree at Boston University in 2006 in the prestigious University Professors Program and graduated magna cum laude in a field of his own design, "Proteomic Immunology". He went on to become a medical student at Boston University School of Medicine. He has conducted independent research in our lab since 2004 and was the recipient of numerous scientific awards, including a Cancer Research Summer Student Award, Commonwealth Scholar Award, University Professors Program of Boston University – Best Thesis Award, and research studentship awards from Alpha Omega Alpha and the American Cancer Society. He presented his work at international meetings of the American Association for Cancer Research and at Keystone Conferences. He investigated the hypothesis that fundamental proteomic differences between lymphomic, mitogenically stimulated and resting B cells elucidate the mechanisms of lymphomagenesis and lymphoma progression. He was named to the highly prestigious Howard Hughes Medical Institute/NIH Scholar in Residence Program, and worked in the Staudt Lab on the NIH Campus in Bethesda, MD. He then returned to BUSM, completed his medical training, and is now a radiation oncology fellow at Memorial Sloan Kettering Cancer Center in New York City.