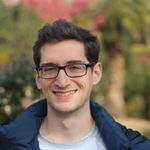 Title

Ph.D. student

Education

B. Sc. Neuroscience, McGill University
M. Sc. Neuroscience, McGill University

Office

Grishok Lab, K425

Email

tliontis@bu.edu

Area of Interest

Aging, Genetics, Epigenetics, Bioinformatics
Thomas graduated from McGill University with a B. Sc. in Neuroscience where he tested candidate neural substrates of memory in Aplysia in Dr. Wayne Sossin's lab and a M. Sc. in Neuroscience where he characterized the effect of disruptions of mitochondrial dynamics on stress resistance and investigated the tissue-specific effects of mitochondrial reactive oxygen species on longevity in C. elegans.
He is once again picking worms as a PhD student in Dr. Alla Grishok's lab in the Department of Biochemistry. He is working in C. elegans to dissect pathways of RNA interference regulated by the histone methyltransferase DOT-1.1. He is currently performing small RNA sequencing to further characterize dot-1.1 mutants. He is also investigating the intersection between RNA interference and aging.
Publications