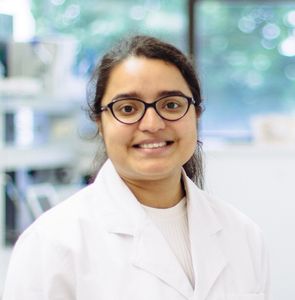 Title

Postdoctoral Associate – Zaia Lab

Education

Ph.D. and M.Res. – Macquarie University, Australia
B.Sc. – St. Xavier's College, India

Office

670 Albany Street – 5th Floor

Email

scha@bu.edu

Phone

(857) 348-9601

Area of Interest

Cancer biology, Glycoproteomics, Immunology, Mass spectrometry, Virology
I am a trained glycobiologist with expertise in mass spectrometry, glycomics and glyco(proteomics). During my Ph.D., I focused on investigating the structure, function and involvement of mannose-terminating glycoproteins in human cancer, innate immune system and pathogenic infections. My current research explores viral glycoproteomics, particularly of influenza and SARS-CoV-2 viruses, to aid in the development of effective therapeutics.
Publications