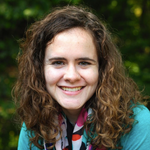 Title

Graduate student—Zaia lab

Education

B.S. Biochemistry, Northeastern University

Office

Zaia lab, 670 Albany 5th floor

Email

downsm@bu.edu

Area of Interest

Mass spectrometry
Glycoproteomics
I began my undergraduate career at Northeastern University thinking I wanted to be a cell biologist. However, I discovered my love for bioanalytical chemistry during an internship at Genzyme. I am especially interested in studying chemical modifications to proteins that affect their function. My research in the Zaia lab focuses on using mass spectrometry to understand glycosylation of extracellular matrix molecules in the brain.

I graduated from Northeastern in 2019 with my bachelor's degree in biochemistry. Through Northeastern's co-op program, I completed internships at Genzyme and the Broad Institute. At Genzyme, I worked in the Bioanalytics group to identify and assess stability of potential therapeutics. At the Broad, I was a member of the Infectious Disease and Microbiome Program and worked to characterize several proteins implicated in inflammatory bowel disease. When I wasn't on co-op, I worked in a microbiology lab at Northeastern studying the mechanisms underlying antibiotic resistance in the opportunistic pathogen Acinetobacter baumannii. I am grateful to be a part of the vibrant research community here at BU!