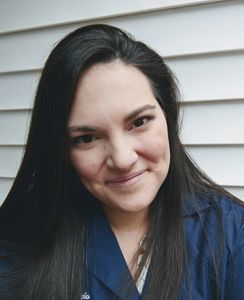 Title

Lab Manager – Harris Lab

Education

M.Sc. in Molecular and Cellular Biology, Brandeis University
B.Sc. in Biology, Providence College

Office

Harris Laboratory, K206

Email

jvultagg@bu.edu

Phone

(617) 358-4362

Area of Interest

Neuroscience, Alzheimer's disease and Prion diseases
I am currently the Laboratory Manager for the laboratory of Dr. David A. Harris in the Department of Biochemistry at Boston University School of Medicine. I hold a B.Sc. in Biology from Providence College and M.Sc. in Molecular and Cellular Biology from Brandeis University. After graduating from Brandeis University, I worked within the Systems Biology Department at Harvard Medical School as a laboratory manager and research assistant. After my time there, I also worked as a Clinical Laboratory Supervisor for the COVID-19 Diagnostic Team at Broad Institute.
As laboratory manager, my job is to support the research faculty, postdocs, and students in their pursuit of science. My responsibilities are multi-faceted. I help manage and organize the laboratory, maintain departmental equipment and work to resolve any issues that may arise. I also work with various internal and external agencies to ensure all safety requirements are met. As a technician, I am responsible for maintaining cell lines, animal strains, and other works that help researchers in their various endeavors.