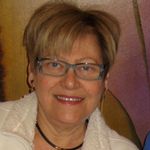 Title

Emeritus Professor

Education

PhD: Neuroscience, Harvard University

Email

cabraham@bu.edu

Area of Interest

neuroscience, Alzheimer's disease
Our laboratory studied the molecular mechanisms leading to normal brain aging and the pathological processes that culminate in Alzheimer's disease and other neurodegenerative diseases by focusing on neuroprotective proteins. By comparing gene expression of young and old brains we identified genes that play crucial roles in brain dysfunction leading to cognitive decline. An example is Klotho, a cytoprotective, anti-aging protein. We found that Klotho expression is considerably decreased in the aged brains of mammals. We are now working to comprehensively characterize the role of Klotho in normal aging and disease.  We focus on identifying the signaling pathways by which Klotho exerts its protective effects on brain cells, and also studying ways to increase Klotho expression to exploit its protective effects for therapeutic purposes.
Note: Dr. Abraham is no longer accepting new graduate students or postdocs.
Representative Publications