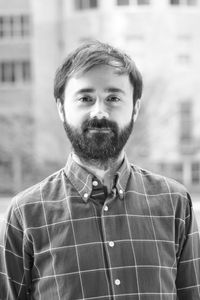 Title

Research Scientist – Blower Lab

Education

PhD in Molecular Biology and Genetics (Excellent cum laude), Universidad Complutense de Madrid, 2016
BSc Biology (Genetics), Universidad Complutense de Madrid, 2004

Email

cperea@bu.edu

Area of Interest

Transcription regulation across the cell cycle and development, Post-transcriptional regulation of gene expression, Response and adaption to stress
I was born in Madrid (Spain), long time ago. Interested in nature since I was a kid thanks to my parents, who did camping and hiking with me and my brother across parks in Spain and Europe.
Graduated in Biology and passionate about Genetics, specially RNA. Lucky to have the chance on working on RNA biology during my PhD training in the lab of Dr Julio Salinas using Arabidopsis as a model to understand how plants respond and adapt to environmental challenges. More even lucky to join Mike Blower's lab at MGH in 2016, learning and growing as a scientist using Xenopus and human cells to understand how gene expression is regulated as cells transit through mitosis. I joined the Biochemistry department at BU in 2020 and excited to perform both research and teaching in this outstanding institution.
Recently father of twins, a much more complicated but truly excited challenge!
Publications