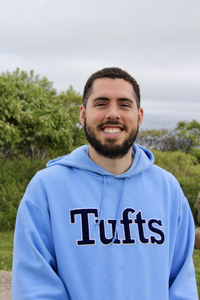 Title

Graduate Student – Garcia-Marcos/Khalil Lab

Email

abfitz@bu.edu

Area of Interest

Biomedical engineering
Ben is a PhD student in the biomedical engineering program and just joined the lab in May 2021. He is co-advised by Dr. Ahmad 'Mo' Khalil and Dr. Mikel Garcia-Marcos. His current project is directed evolution of GPCRs.