ABOVE Program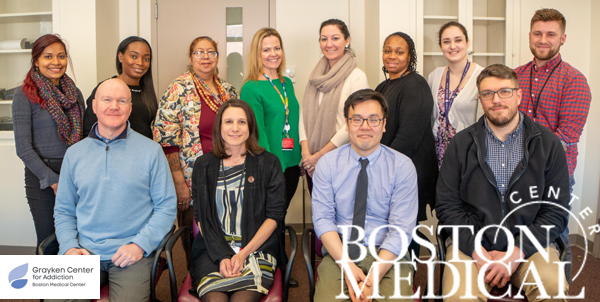 Welcome to the ABOVE Program!
Addiction & Behavioral Health Outpatient RecoVEry
It is common for people who have opioid use disorder to also have a co-occurring mental health disorder. This is where the ABOVE program steps in. Based in the Department of Psychiatry, our program provides treatment for individuals with opioid use disorder and co-occurring mental health disorders. The program's primary goal is to ensure that patients with opioid use disorder have access to medication treatment for opioid use disorder. Aside from medications for opioid use disorder, we offer medications for mental health disorders, group and individual counseling, and peer support in order to help patients achieve their treatment goals.
Services include:
A team-based approach including: psychiatrists, nurses, nurse practitioners, and social workers who specialize in treating co-occurring opioid use and mental health disorders
Assessment and treatment planning addressing both opioid use and co-occurring mental health disorders
Office-based medication treatment for opioid use disorders (buprenorphine and naltrexone) and mental health disorders
Individual and group psychotherapy with a focus on treatment of substance and mental health disorders
Peer recovery coaching to provide guidance, advocacy and linkages to the recovery community and other community resources
 Who is eligible?
Adults 18 or older
People with opioid use disorder and a mental health disorder
People wanting Suboxone or Vivitrol to treat their opioid use disorder.
People wanting treatment for their mental health disorder
Funding for ABOVE is provided by a grant from the Substance Abuse Mental Health Services Administration (SAMHSA) funded through the Department of Health and Human Services.