Richard A. Cohen, M.D.
Professor of Medicine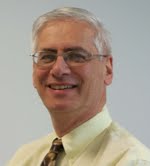 Publications Positions and Honors
Richard A. Cohen, M.D. is the Jay and Louise Coffman Professor of Vascular Medicine, Professor of Medicine and Director of the Vascular Biology Section at the Boston University School of Medicine.
After graduating Bowdoin College in Maine, Dr. Cohen entered Johns Hopkins University Medical School.   He completed a residency at Boston University Medical Center and became a research and clinical fellow in the Vascular Medicine Section, and shortly after, Assistant Professor.  Dr. Cohen then completed his training with Paul Vanhoutte at the Mayo Clinic where he was Assistant Professor.  He moved back to Boston to continue his clinical and research career as a member of the Department of Medicine at Boston University Medical Center. He was recently named to a 5 year term as a Robert Dawson Evans Scholar by the Department.
Dr. Cohen has contributed many important discoveries in vascular biology, including his observations that the vascular endothelium inhibits platelet aggregation and that platelet released 5-hydroxytryptamine mediates coronary vasoconstriction and may contribute to vascular dysfunction; atherosclerosis, diabetes and other cardiovascular pathologies are associated with defects in endothelium-mediated vasodilation and the recognition that certain therapeutics can reverse this abnormality; providing insights into the vasoconstrictor mechanisms that underlie Raynaud's disease; the dilator effects of nitric oxide and discovery of other dilator pathways activated by NO; and identification of mediators and cellular pathways of oxidative stress that attenuate NO-induced vasoconstriction in cardiovascular diseases. His current research, funded as principal investigator of several NIH NHLBI grants, including a prestigious R37 MERIT grant, and as co-principal investigator of the Boston University Cardiovascular Proteomics Center, focuses on the role of nitric oxide and oxidants in metabolic cardiovascular disease.
In addition to his scientific achievements, Dr. Cohen has dedicated his time to the scientific community by training many other pre- and postdoctoral trainees many of whom are now talented NIH funded investigators themselves.  He has also served on editorial boards of six cardiovascular journals, served as a permanent study section member and ad hoc reviewer at the NIH, and served in various leadership roles with the American Heart Association and the American Federation for Medical Research.