Neurorehabilitation Lab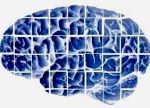 Our research focus is on development and evaluation of effective cognitive neurorehabilitation programs that can be translated into various neurological and psychiatric patient populations.
We aim to apply advanced novel technologies to treatment development and to identify biomarkers for successful treatment outcome.  Our current projects focus on:
Cognitive impairment and recovery in blast-induced traumatic brain injury (TBI)
Neuropsychological and neuropsychiatric symptoms in co-occurring TBI and posttraumatic stress disorder (PTSD)
Investigation of the efficacy of cognitive rehabilitation programs on cognitive function and quality of life in veterans with blast-induced TBI
Development of novel neuromodulation treatment programs for returning veterans with comorbid TBI & PTSD.